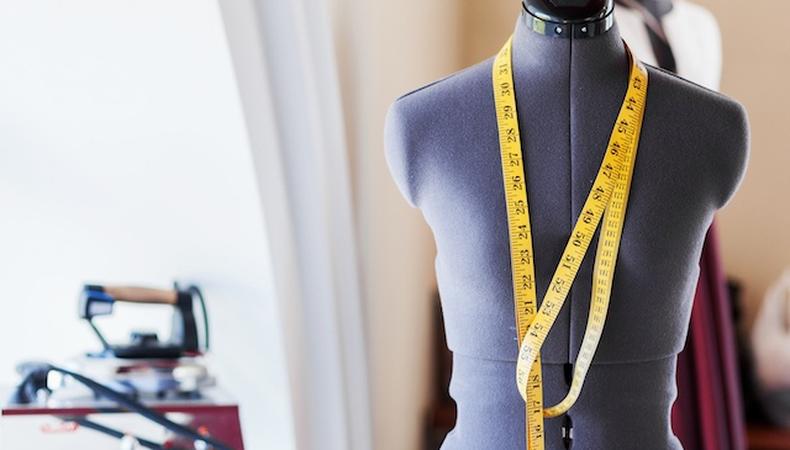 Even when delivered by the very best of actors, no character is complete without the right costume to bring them to life. No one knows this better than costume designers and professors of fashion design Ingrid Price from the Fashion Institute of Technology's Center for Continuing and Professional Studies and Gene Lakin from Pratt Institute.
In fact, Price—whose costume design credits vary across film and TV series such as "Nurse Jackie," "Mysteries of Laura," and "Law & Order: Criminal Intent"—cites her profession as one of the most hands-on in working with actors to creating a memorable, believably lived-in person.
READ: "59 Actors Who Have Guest-Starred on 'Law & Order: Special Victims Unit' "
"When you're designing for theater, film, or television, you're designing for a very specific individual character with his or her own specific history," Price tells Backstage. "Of the crafts and arts that are associated with theater and film and television, [costume design] is probably one of the most collaborative. The actor's personality and life experience will affect their reaction to the costumes and how they see their character. And the showrunners have a certain expectation of how it should look and feel…. It's a good field for people who are comfortable working in a group of other creative people and assimilating ideas. It's really a team effort."
Price and Lakin—who himself began his career in costume design for the stage after graduating with a Master's in Theatrical Design from Yale University—speak further with Backstage about how to begin your education, the major differences between costume and fashion design, and what every actor should know about the costume designers they work with every day.
On the differences between costume design and fashion design.
LAKIN: "It's shared skillsets because you're dealing with fabric and draping and fits and sizing and all of that, but the major difference is that a fashion designer specifically wants to narrow their brand or be known or identified with a particular aesthetic, and that's more or less the kiss of death for a costume designer. Very few designers can make a living just specializing in a certain genre. [They have] to not only deal with different eras and periods and socioeconomic classes, but more than likely has to design men, women, children, and whoever might be in that particular piece."
On where to study costume design in New York City.
PRICE: "[FIT has] the Center for Continuing and Professional Studies [that offers] noncredit and credit certificate programs for people who are interested in exploring something new or different or expanding their knowledge in a certain area. They cover a lot of different topics, but one of them is costumes and wardrobe…. What makes teaching at FIT so interesting for me is that my background is primarily in episodic television and film—I've done some work in theater, but not as much—and in my classes, I get designers, I get people who know nothing about design and are just starting out, and I get people from other fields altogether, like architects or graphic people or people from the world of publishing. Anybody can take courses there."
On personality traits required of a costume designer.
LAKIN: "You have to be organized and you have to be a bit of a people person. You want to for sure facilitate the director's vision, but you also have to accommodate the actor. You, generally, are designing before you meet the cast, so you don't know the person that's going into that role. You may have an idea of their body type depending on the script, but you don't know the specifics. There has be to that moment of fine-tuning and flexibility."
On what every actor should know about costume designers.
PRICE: "Talk to your costume designer. Your costume designer, along with the hair and makeup people you're working with on a project, can be your best allies. Don't be afraid to speak up and share your ideas. I really enjoy getting an idea from an actor because it might be something that I haven't thought of that adds a lot to the depth and the detail of the costume. I very often have utilized a suggestion from an actor, and it makes me look twice as smart!"
On where to start your career.
PRICE: "One of the classes that I teach at FIT has to do with career building. The first thing I tell the folks that take the class on the first day is that there is no sign-up sheet, there's no bullet list, there's no single route that any individual designer takes to get where they are. To illustrate that, I get other designers to come and visit the class and tell about their experience and their route into the industry because every single person comes into it from a different point. That may be disappointing because it's lovely to say, 'Here are 10 things you can do to become a costume designer,' but it doesn't work that way. But what I do tell people is, 'Always say yes.' If there's an opportunity that presents itself, grab it, go for it, try it. Otherwise, you'll never know."
Looking to land an acting gig in NYC? Check out our New York City audition listings!
And for more acting advice, visit Backstage's YouTube channel!