On a cold night in Calgary, Alberta, last year, Bella Ramsey had a very simple job to do: Take a few steps down the road, then turn into a cul-de-sac. It was a quick pickup shot, just a couple of feet before the director called "cut," something that probably wouldn't have warranted a second thought if it didn't also happen to be the last moments Ramsey filmed for Season 1 of "The Last of Us," HBO's uber-popular apocalyptic drama adapted from the video game of the same name.
Once Ramsey reached the end of that road, they officially wrapped an entire year of playing Ellie Williams, a teenage spitfire traversing a United States crawling with "the infected" in the company of her reluctant father figure, Joel Miller (Pedro Pascal). "It was a scene completely void of any emotions, while also feeling like [it carried] the weight of this year about to end," Ramsey says via video chat, in between production days on Season 2 of the BBC prison drama "Time."
But as the actor has ever since they first stepped in front of a camera at age 11, Ramsey, now 19, cleared their mind and did the work. "I had to pretend it wasn't happening for a bit, because I would've cried my eyes out," they recall. "And I did as soon as we wrapped."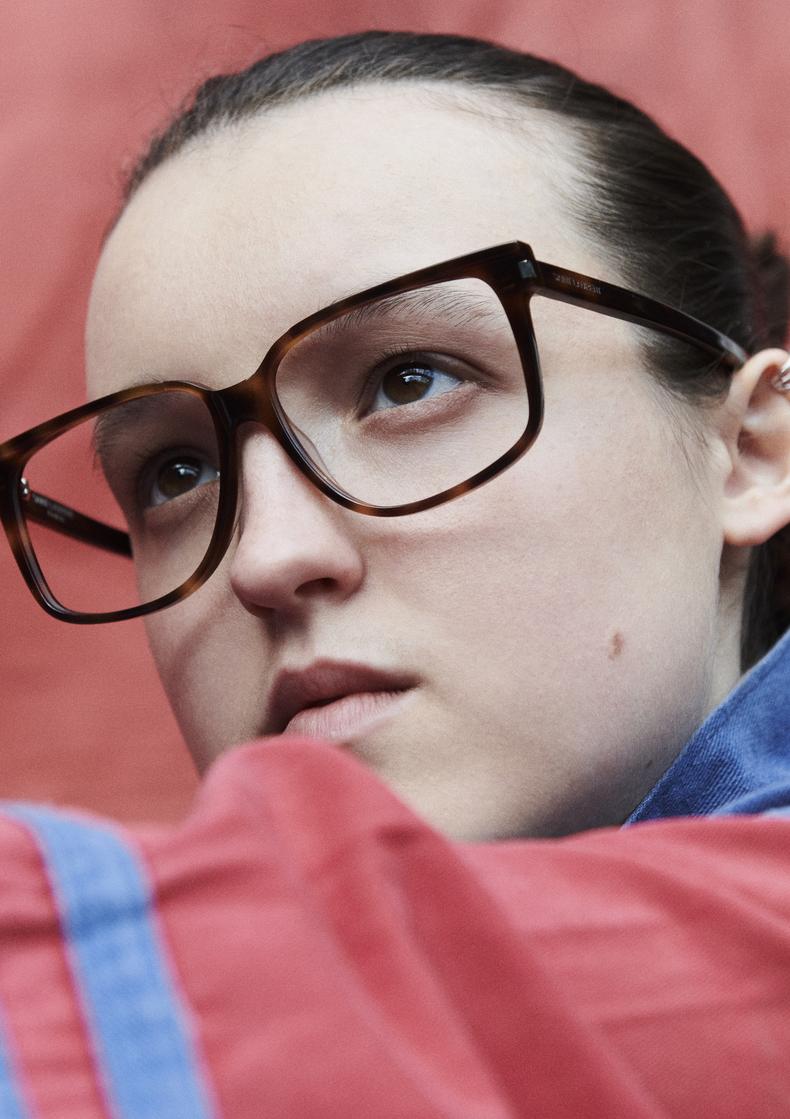 They laugh at the memory—one of the first things Ramsey tells me is that they're not a natural cryer. The actor has even adopted the nifty trick of wearing contact lenses for intense scenes, just to take them out again; once the tears come, the emotions usually follow. "I don't cry at things in my everyday life, and certainly not around people," they say.
"The Last of Us" was a different case. It felt big for them, which is saying something for an actor whose very first role was on "Game of Thrones." (You may remember their character, Lyanna Mormont, for stealing every scene she appeared in and also stabbing an undead giant in the face.) Ramsey isn't the type of actor who likes it when a potential gig looms too large. "That's dangerous, feeling like you really want to do a project. Getting attached is dangerous," they say. Over the course of a busy career, they've gotten to the point where they prefer to just send off a self-tape and move on. "That's the ideal [audition], when you can just forget it. But 'The Last of Us,' I did not forget."
"When people used to ask what I did, I'd say, 'Oh, I do acting.' Then that shifted to me saying, 'I'm an actor.' It's such a tiny little change in language, but it really feels different."
In the days following their first self-tape audition—filmed in "terrible lighting" while their British mother attempted an American accent offscreen—Ramsey noticed that they couldn't shake Ellie off. "I'd just sort of feel her inside of me," they say. "It sounds really strange. But I was hoping [to get the part]."
That hope won out. In the summer of 2021, the yearlong production kicked off amid pandemic protocols and the attention of a deeply devoted fanbase. After Naughty Dog released "The Last of Us" on PlayStation 3 in 2013, it became one of the console's highest-selling titles; it eventually spawned an equally popular sequel on PS4, which came out in 2020.
After years in development hell, a film treatment from Screen Gems failed to get off the ground, as it was unable to crack the sprawling narrative that made the franchise so popular. Then in 2018, Emmy-winning "Chernobyl" creator Craig Mazin approached "The Last of Us" writer and creative director Neil Druckmann with a proposal to adapt the game into a series for HBO.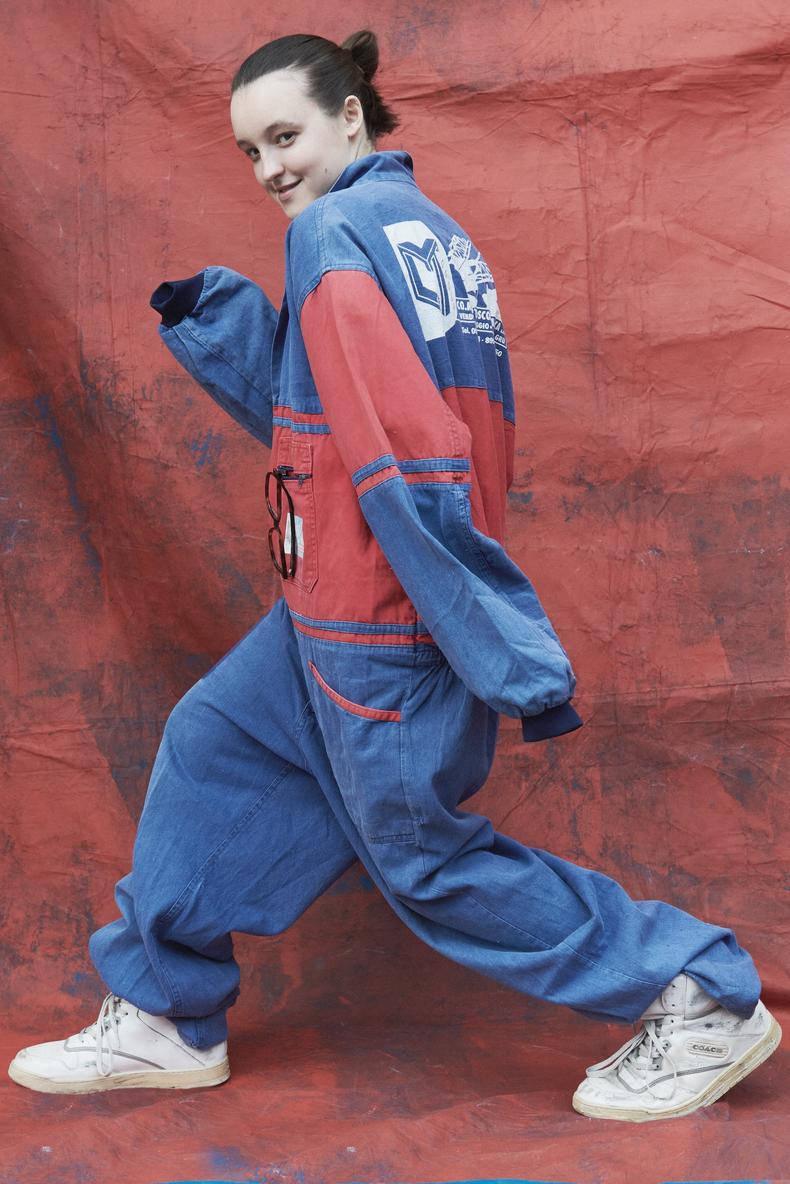 Ramsey knew expectations for the show were high—and that its success would largely hinge on its core duo, Ellie and Joel. The story—set in a world where humanity has been decimated by a parasitic fungal infection that turns people into mindless, flesh-eating mutants—extends far beyond its leads. The series isn't afraid to take detours, unearthing layers of horror and hope along the way. But Joel and Ellie are the heart of "The Last of Us"—a father mourning the loss of his daughter and the traumatized girl who teaches him to feel again. The emotional honesty of their relationship sets "The Last of Us" apart from the hordes of zombie films and series that emerged following the runaway success of AMC's "The Walking Dead."
Ramsey first met Pascal in a Zoom seminar on workplace harassment. It was mayhem. "Someone was ringing on his door. He was waiting for a parcel or something. It was very chaotic from the get-go," they remember.
The two decided not to count that one; their official first meeting happened during a lunch break on set. Pascal had already been shooting for several weeks, while Ramsey had just arrived in Calgary and was fresh from the makeup chair.
"We just took each other in," the actor recalls. "Like: 'Right, this is it. It's me and you for the rest of the year.' Even before we'd fully bonded, that was still very much there—that feeling of: We have each other's backs." Their creative partnership evolved in miraculously Ellie and Joel–esque fashion as the two moved from tentative trust to a deep bond born from challenging material to a fierce, mutual protectiveness.
Or, to make it much clearer, here's how Ramsey describes the first few months of working alongside their costar: "If he was doubting himself, I so wanted to make sure that he felt like he was valid in his feelings. I wouldn't offer any alternative perspective, because I just wanted to make sure I was a safe space for him to feel things."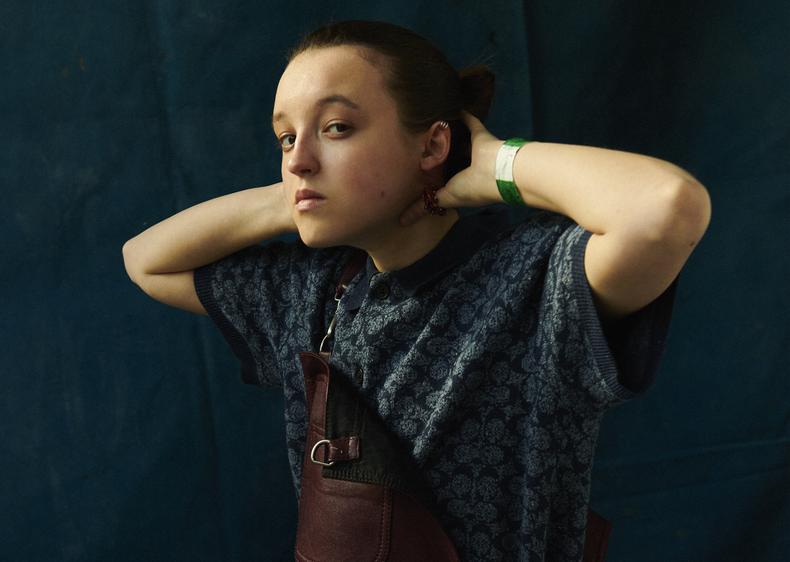 And here's how they describe the rest of production: "If [Pascal] was being an asshole to himself, I'd tell him. I'd be like, 'Stop it.' I'd psychoanalyze him and be like, 'This is why you're feeling this way, and you need to stop it right now; otherwise, I'll beat your face in.' There was no more tiptoeing around each other like there was to begin with. Once that was established, we could be more direct and blunt and have really open and vulnerable conversations."
To balance out that intensity when the cameras weren't rolling, Ramsey says there was a lot of dancing to "Xanadu" ("Pedro played that constantly") and singing along to the "Moana" soundtrack when the cameras weren't rolling. They also cite the safety of "having someone to look at in a funny moment or a moment where there's some tension on set. I could look at Pedro, and he'd know what I'd be feeling and vice versa. I'm really grateful for that."
It makes sense that Ramsey had to experience that relationship arc firsthand to then play it on screen—that's a core part of who they are as an actor. "There's only so much that I can feel about a character by intellectualizing them," they explain. "I have to be them. And the only time I'm ever going to fully be them is when I'm in costume, in makeup, on set, the camera is rolling, and someone says action."
"There's only so much that I can feel about a character by intellectualizing them. I have to be them."
Ramsey speaks reverently of that space between action and cut, the only stretch of time when doubt fades away. "Every new project, I'm like, Is this the one where I just won't be able to do it? But it's amazing how much of it happens when the camera is rolling for the first time," they say. At different points in our conversation, they describe that moment as "magic," as "euphoria," but mostly as an "immense relief" that it happens at all.
"It's like: Goodness, I will be allowed to continue doing what I love to do," Ramsey says; the more they live a truth, the easier it is for them to feel it. "Even when I'm really struggling with a scene now, I have evidence where I can go back and remember that I've done it before, I can do it, and I am intrinsically a good actor—even if, right now, I feel like shit. When people used to ask what I did, I'd say, 'Oh, I do acting.' Then that shifted to me saying, 'I'm an actor.' It's such a tiny little change in language, but it really feels different."
Still, the actor hesitates to call their approach a "process." "I don't have techniques or methods or concrete things to fall back on," they say. Instead, they rely on small lived experiences to get to the truth of a scene. "[As actors], we spend all day just manipulating our emotions. There's a lot I have to do to really feel something. I find it really helpful to feel something physical."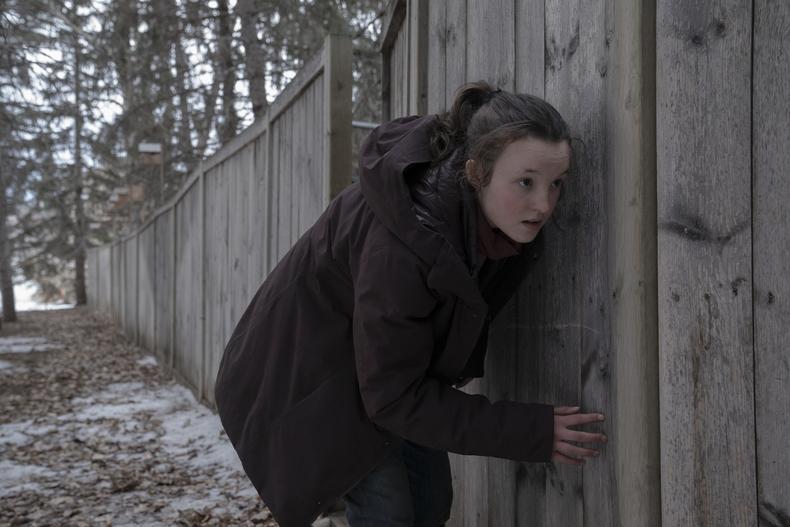 There's the contact lens trick, for one—or, they say, "I'll almost induce panic or a heaviness in my chest. If I can't feel anything inside, I'll make myself feel a bit of pain by digging my fingernails into my skin for a minute before we start."
All of this is to say: Ramsey couldn't quite believe production on "The Last of Us" would end until it did; until they took that short walk down a Calgary street and turned into a cul-de-sac for one last pick-up. "I was in denial for so long," they recall. "Even when I got back home, there was a part of me that was still like, Oh, I'm going back soon. I'll be sitting in the makeup chair with [Joanne Preece], my makeup artist, and we'll be chatting about nonsense. That'll happen again tomorrow. And then it never did, obviously."
Ramsey remembers a particular moment between wrapping the first season and the show's debut. "I walked downstairs in my house, and there was a photo of all of us in the cul-de-sac. I don't know why I randomly decided to put it there on the table, but I saw it and I burst into tears. I just missed [filming] so much."
In the time since, HBO has renewed "The Last of Us" for a second season. (Casting is currently on hold due to the WGA strike, but production is tentatively scheduled to begin early next year.) Ramsey is staying busy. They have to. The seven months between wrapping "The Last of Us" and starting "Time" was their longest stretch between jobs since they started acting—which they say is "far too long."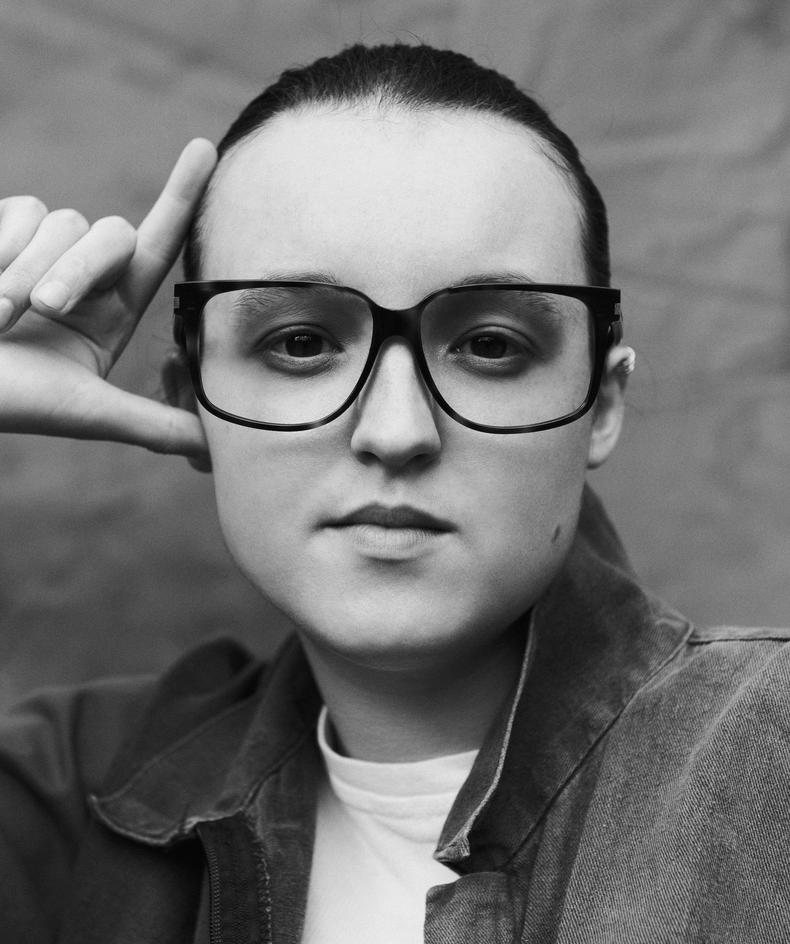 "The structure of being on a set is what I need," they explain. "That's where I feel the most alive as well. It's where I thrive. People always ask me about the pressures of being in the industry and how that's taken a toll on me and my childhood. But being on set is when I'm at my best."
Still, though, just as it did when Ramsey sent in that first self-tape, "The Last of Us" looms large. "Oh, it's always there," they say with a laugh. The actor isn't actively working on anything Ellie-related, and any story talks are relegated to the odd FaceTime check-in with Pascal and Mazin. For now, Ramsey says, "Just knowing how great the first season was and knowing Craig and Pedro and the team, it just feels like…" they trail off. "How can I describe it? I feel like there's a poetic thing, in terms of describing the second season."
Fans of the video games know that there's plenty of ways to describe the terror and heartache awaiting Ellie and Joel in Season 2. And any actor can understand the task ahead for Ramsey: tackling an emotionally draining role while shouldering the daunting responsibility of doing right by the source material.
But never mind all that. Ramsey lands on a metaphor.
"You know when you go to your grandparents' house and it feels very safe and comforting?" they say. "The feeling of like: I'm going to such a safe place where I feel so comfortable. Just knowing that [Season 2] is coming—it's very comforting. It makes me feel very calm, actually, when I think about it."
When I point out that they're probably the only person on earth who would describe "The Last of Us" as comforting, Ramsey laughs. For them, there's nothing more to explain. They lived it, so it's the truth.
This story originally appeared in the June 1 issue of Backstage Magazine. To hear our full conversation with Ramsey, listen and subscribe to In the Envelope: The Actor's Podcast.
Photographed by Jason Hetherington on 04/15 in London, UK. "The Last of Us" photographed by Liane Hentscher/HBO. Styling by Oliver Volquardsen at Dais Agency, assisted by Bea Bosley. Spectacles by Saint Laurent, vintage boiler suit from Cenci Vintage London, sneakers by Coach, T-shirt and dungarees by Coach. Cover designed by Ian Robinson.