In true Hollywood fashion, Clifton Collins Jr. began his career as an actor at a movie theater. It was 1985, and William Friedkin's "To Live and Die in L.A." had just come out; the teenage Collins was eager to catch the crime drama on the big screen. While he was buying a ticket, the kid at the box office offered what felt like a throwaway comment: "You know, you look like Willem Dafoe."
He'd heard it before, but given the venue and the timing, the moment felt significant. At that point, Collins had been mulling over the possibility of breaking into acting—following in the footsteps of his grandfather, Pedro Gonzalez Gonzalez—for weeks. Being told (yet again) that he looked like the electrifying leading man of the film he was about to see felt like a sign. He made up his mind then and there.
As he shares this anecdote from his home in L.A., a poster of his grandfather behind him, Collins is just as fired up about what that moment meant for him as he was almost four decades ago. He reveals that he recently had the chance to share the cherished memory with Dafoe himself while shooting Guillermo del Toro's latest, "Nightmare Alley."
The real highlight of his 2021, however, was his leading performance in Clint Bentley's "Jockey," a quietly gorgeous indie centered on Jackson Silva, a weathered and weary horse racer at odds with his own body. His injuries are begging him to finally get off the horse, but his pride and tenacity refuse. Collins gives the kind of textured performance that has made him one of the hardest-working character actors in the business.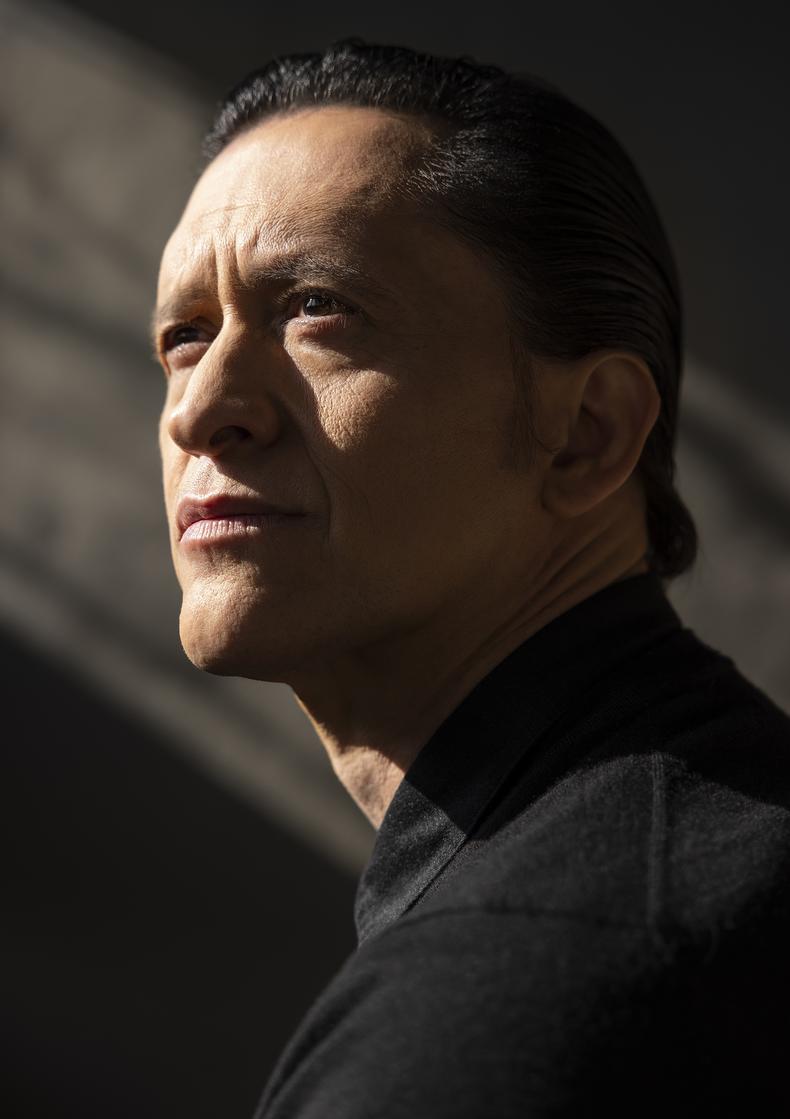 "Truthfully, the whole 'character acting' [thing] happened a little bit by default," he confesses when confronted with the label. "I was too afraid to be me, because I was too afraid that it was never good enough; but I could create somebody for you that would be perfect for this role."
He thinks back to the A-listers he's worked with over the years; for them, the moniker "star" felt even more constricting than "character actor."
"I started to notice this pattern of stars wanting to be different, wanting to do different kinds of work, wanting to hide within characters," he says. "Like, 'I'm not just this pretty face!' And people would get mad [at them], because they've gotten so used to a style of acting—or a brand, if you will—whether it's comedy or drama."
For his part, Collins has chosen to lose himself in every kind of role. He's worked with the likes of Joel Schumacher, Terrence Malick, and J.J. Abrams, and he earned a Screen Actors Guild Award as part of the ensemble of Steven Soderbergh's "Traffic." He has played everything from a one-armed shop owner ("Sunshine Cleaning") to a Southern Army private ("Tigerland") to a gunslinging outlaw ("Westworld").
Collins says he's not above rewriting sides before showing up to an audition, or treating parts in one-and-done scenes as if they were leads. His role in "Jockey," in particular, required him to capture a sense of time and place.
As Jackson is grappling with both his legacy and his waning career, young up-and-comer Gabriel (played by Moisés Arias) drops a bombshell of a revelation. Combine that with Collins' training and horseback riding, and the film was a real balance of emotional and physical demands for the actor. His performance has earned him some of the best reviews of his career, as well as top acting honors at Sundance 2021 and his first-ever Film Independent Spirit Award nomination. His means of capturing a character's essence hasn't changed much from role to role, but it seems like the rest of the industry is finally catching up.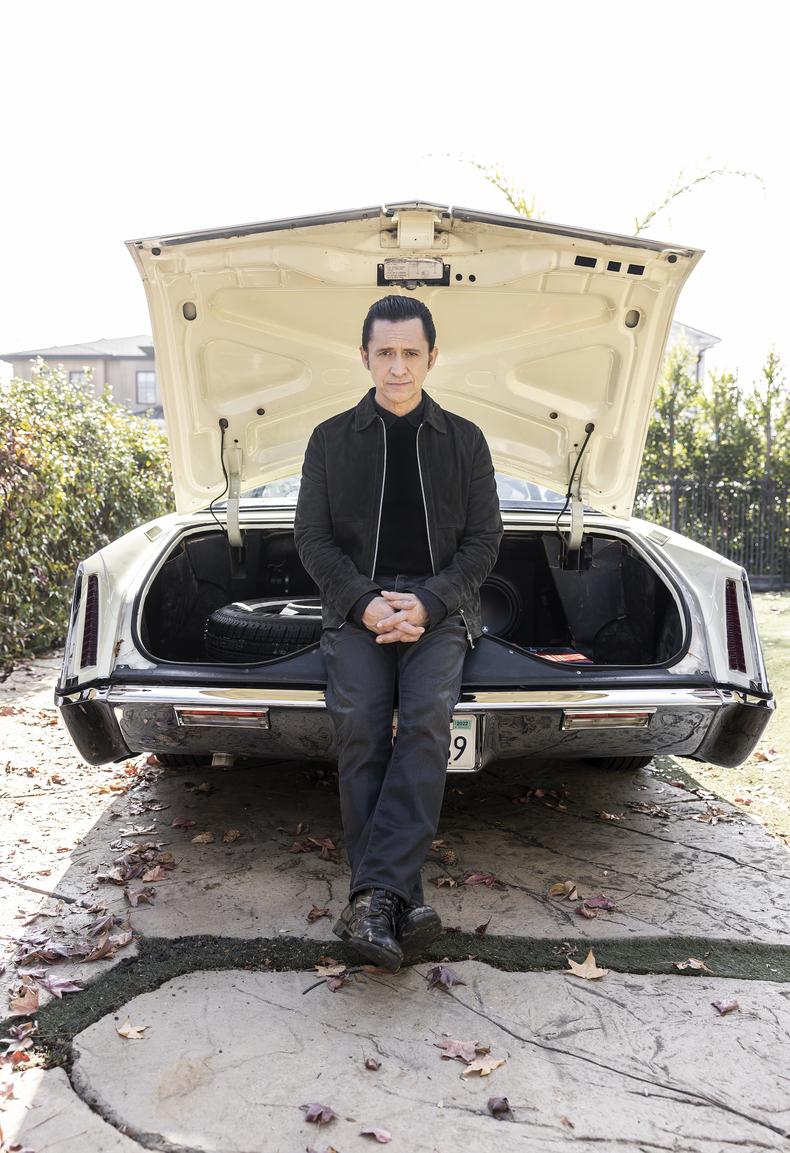 Reflecting on his bone-deep, immersive process, Collins brings up his work opposite Philip Seymour Hoffman in 2005's "Capote." He grabs a book from the shelf behind him: his copy of "In Cold Blood." To play Perry Smith, one of the murderers at the center of Truman Capote's celebrated nonfiction work, he kept his copy of the book under the pillow of his character's prison-cell bed. Collins flips through it, showing just how annotated it is: He has dog-eared pages, highlighted passages, and underlined sentences. The back inside cover is full of scribbles and notes. To hear Collins tell it, he could've recited any line from the book during the shoot of the Oscar-winning Bennett Miller film.
"Truthfully, the whole 'character acting' [thing] kind of happened a little bit by default. I was too afraid to be me, because I was too afraid that it was never good enough. But I could create somebody for you that would be perfect for this role."
The actor owes that commitment to his grandfather, Pedro Gonzalez Gonzalez. Known mostly for comic relief roles in John Wayne films like 1959's "Rio Bravo," the late actor was an inspiration to his grandson. He made such an impression that, for an entire decade, Collins went professionally by Clifton Gonzalez Gonzalez, much to the concern of his team and peers, who warned him the name would further box him into stereotypical roles. "So be it," he told himself and others. "I'll just work harder. And so I did. I worked really, really hard, but the door got shut."
He eventually stopped using his grandfather's surname, switching back to his given last name as a way of honoring his late father; but he remained close with Gonzalez until his death in 2006. The actor vividly remembers a call with his grandfather a few months before he passed away, when, unprompted, he asked Collins if he was doing good work. At the time, he was acting on the FX miniseries "Thief," and by his own estimation, he was doing all right. "Well, I want you to do better work," his grandfather told him.
"When I heard him say that, it just choked me up," Collins says. "It was like, Oh, my God. He hasn't been here; he hasn't seen the dailies. Can I do better work? Well, I sure as hell can try. I could explore more. I could research more. I could play more. And I did."
For his role on "Thief," the actor earned his first (and so far only) Emmy nomination. He now carries his grandfather's advice with him wherever he goes. For "Jockey," that meant diving headfirst into research. He began by tracking down other films about horse racing, hoping to get a lay of the land and a broad overview of what had already been done. Next came several weeks living among real-world jockeys.
"Having the jockeys take us in is one of the greatest gifts that any actor can ask for," he says. "It is to be in the lion's den, so to speak, and be embraced as one of the lions."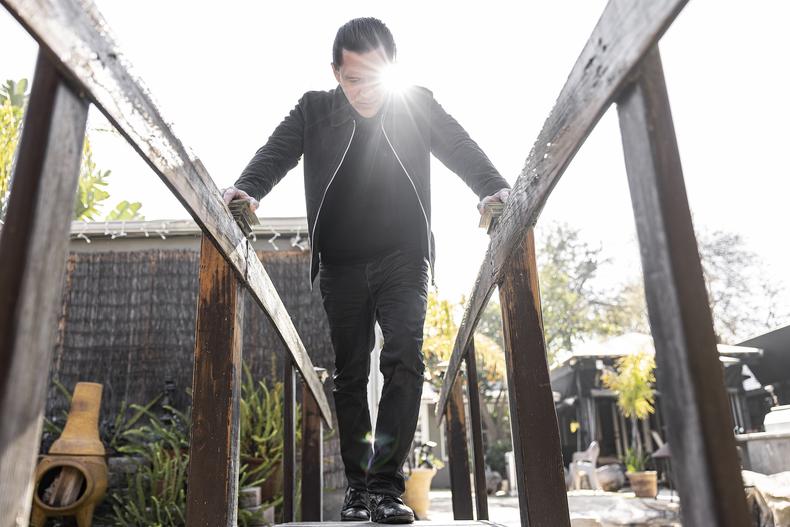 Collins found himself pilfering tics, vocal cadences, and all sorts of traits from the horse racers. During the shoot, the actor isolated himself from his life back in L.A. He didn't answer calls from his friends—not even from his agent. This tactic was partly about feeling present in the world of the film; it's how he built camaraderie with the pros around him. But it also speaks to his philosophy about working on small-scale, passion-driven projects like "Jockey."
"Look, when you're doing an indie movie with no money, time is the only currency you have. And that can't ever be replaced. That's your budget," he says. "So if you take three hours to read a screenplay and take notes, you're taking the money off a budget. You can't afford it."
His attitude comes from having spent time on all sorts of sets and recognizing what he values in his collaborators. "There's that old adage: Two heads are better than one," he says. "But they're better than one only if they're headed in the same direction. If you're heading in opposite directions, it's no bueno. And if you're doing an indie film, it's even worse."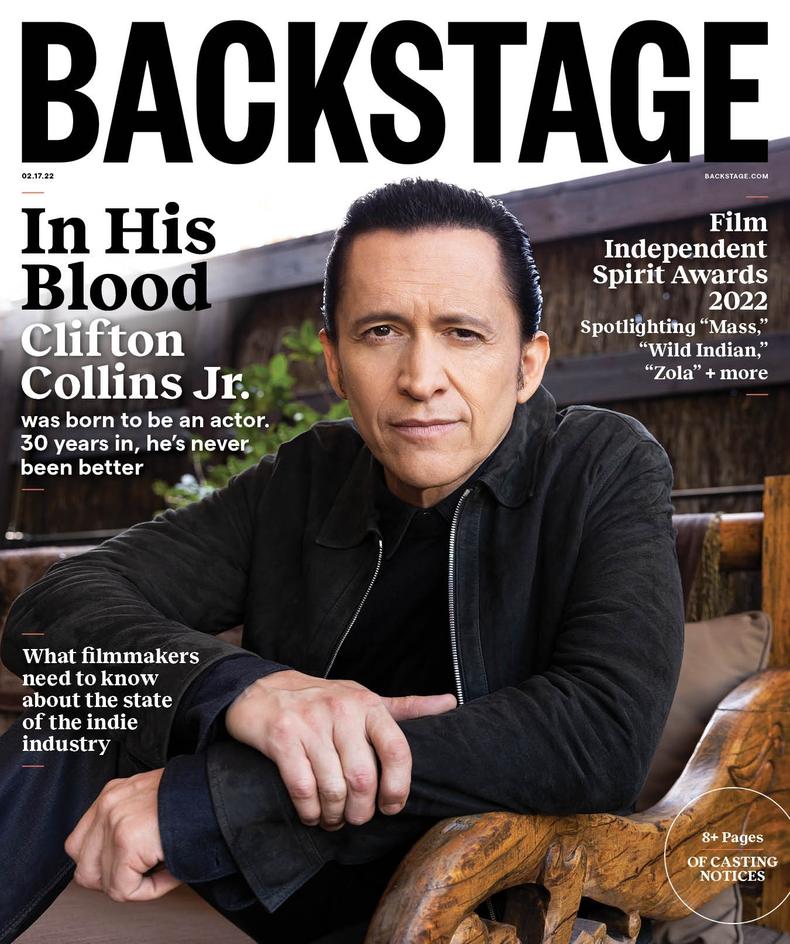 The small-scale nature of the project made Collins' experience on set even more special. There was value in working with just a 10-person crew ("No trailers, no first AD, no hair, no makeup," he says proudly). The process made it easier for him to feel like everyone was focused on the same goal. "We had my director, my producer, and my crew, and they were all headed in the same direction with the same honest, organic, loving, passionate intention."
Collins admits that his lofty aspirations often put him at odds with what the industry demands of actors of his caliber—namely, signing on to guaranteed box-office hits. But as a passionate artist who's content with taking jobs that help pay the bills, he knows he'd have little patience for the kind of transactional decisions that "selling out" to Marvel and other tentpole blockbusters would require. For him, relinquishing that control means going in the opposite direction from what he cherishes most about his work.
"So often, we want to give younger filmmakers—or even seasoned filmmakers—the benefit of the doubt, even if they don't have the same vision as ours," he explains. "But it's dangerous—because as artists, we want to be optimistic. We want to give them a chance. We want to give them a shot. But when you bet on a film, you could be there for months on end, compromising your integrity all day long, which is incredibly painful. I have this one friend who told me, 'Clifton, it's not bad to sell out. You just have to sell out for the right price, the right project.' But I don't feel good about it."
So for now, he'll continue playing all sorts of roles, giving them his all, and further building one of today's more enviable character-acting careers.
Why? "It's who I am," he says.
This story originally appeared in the Feb. 17 issue of Backstage Magazine. Subscribe here.
Photographed by Ian Spanier on Jan. 7 in L.A. Sonia Lee for Exclusive Artists using Oribe. Clothes are the artist's own.