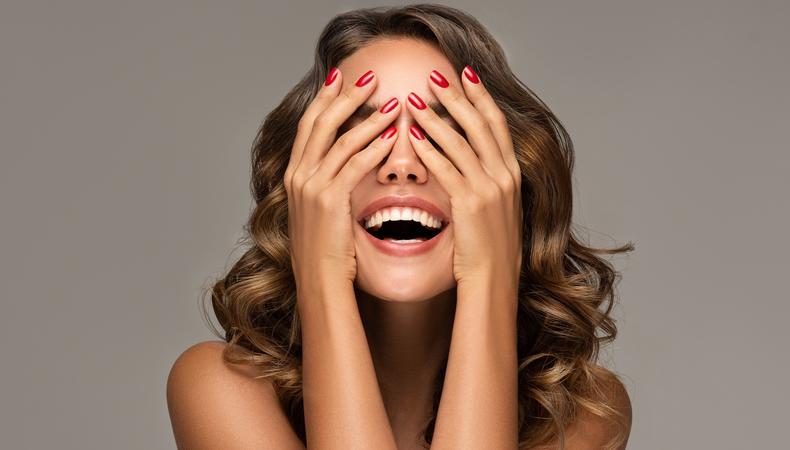 The world of modeling doesn't stop at the end of the runway. Between fashion modeling and commercial modeling, there are jobs and career paths available for all shapes, sizes, and niches.
The growth of the industry is a testament to the ever-evolving nature of brands and an increasing desire for diverse representation. Ready for your close-up? See if any of these 16 types of modeling categories may present the right opportunity for your next industry move.
Body-Part Modeling
Body-part models are hired to have their hands, feet, legs, eyes, teeth, or hair shown in an ad. As a body model, you may hold a product in your hand or show off a perfect smile in a toothpaste ad. For hand models, long, slender hands are generally desired. Sometimes, smaller hands may be used when shooting an ad for a children's toy. Rougher-looking hands may be desired for tool or machinery ads.
Catalog Modeling
Catalog models are hired to appear in a wide range of mailed publications. Opportunities range from outdoor shoots for brands like REI and L.L.Bean to shoots in a doctor's office for medical catalogs. The abundance of options in the market present commercial models with a wide range of opportunities.
Child Modeling
Kids aged 12 and under are considered child models. There are many types of jobs available; the key is to make sure your child wants to be a model and is comfortable meeting and working with new people. In some states, there are no age restrictions for babies to work on sets; in California, a child must be at least 15 days old.
Commercial Modeling
There are multiple categories within commercial modeling, including catalog, fit, and editorial. Commercial models are the beautiful, "real"-looking people you see in ads, except for editorial photos that are used in fashion magazines. Commercial modeling gigs are available for many ages and body types.From lifestyle catalogs to medical brochures, commercial modeling jobs are abundant. Many successful commercial models are actors; if you can convey multiple layers of emotion for the camera, this category may be a good fit for you.
Editorial Modeling (for Commercial Models)
In the world of commercial modeling, editorial photos are shots that go along with an article in a magazine. The photo may be on the front cover or run alongside the article itself. For example, a shot may show you feeling excited if the article is about marriage proposals or looking unwell if the piece is health-related.
Expecting Modeling (for Pregnant Models)
Maternity models are always needed for parenthood and baby brands. Look for agencies that specialize in representing pregnant models for commercial modeling ads and TV spots.
Fashion Modeling
Fashion models walk the runway, promoting high-end designer clothes. They are also hired to do editorial work. In the fashion industry, editorials are still shots of fashion models wearing designer clothes. These are seen in magazines such as Vanity Fair, Elle, and Vogue.
Fit Modeling
Fit models are not seen in ads. Your job is to help the designer and the manufacturer find out how sizes fit on a human body before the garment is produced. This type of job can provide steady work for models.
Fitness Modeling
Fitness models need to have athletic bodies and be in great shape. They're hired to do ads for a wide variety of companies, including gyms and those selling health supplements or workout apparel.
Freelance Modeling
Most models do not pursue modeling on a full-time basis. They have other sources of income and periodically get work in their field. Though many freelancers find work on their own, some of them do have agency representation. As a freelance model, you need to market yourself in order to find go-sees (modeling auditions) and jobs. It is imperative that freelance models have strong portfolios. Know what the typical rates are in your area so that you can negotiate properly. Sometimes, the title "freelance model" can mean that you work with a number of agents and are not signed by one agency.
Lingerie + Swimwear Modeling
Swimsuit and lingerie models are generally not as thin as fashion models. These models also book work for many related products, including undergarments, pajamas, workout attire, and other products where a well-toned body is needed.
Mature Modeling
Mature models are also considered commercial models. There's lots of work available if you're a model aged 40 or older. This market has grown steadily in recent years, since people are often living longer and have the income to purchase products.
Petite Modeling
Petite models are generally between 5'1" and 5'7". Although you may not be walking the runway, you could be considered to model lingerie and swimwear, as well as body parts.
Plus-Size Modeling
In the commercial world, plus-size models are typically size 12 and higher. These models must have good proportions and be well-toned.
Promotional Modeling
Promotional models are mostly hired to work at live events, trade shows, and conventions. Jobs can vary from pretending to be a patient at a medical show to gathering attendees to bring to a company's table to sharing information about the company.
Stock Photography Modeling
Stock photographers create generic photos that look like ads, and they hire models to be in their "test" shots. Photographers then place the shots on stock photography websites, where companies and organizations can rent or buy images. It's a huge industry.
However, many models refuse to do stock photography, since they often have no control over how and where their image will be used or who buys the image. This can also present a problem for noncompete disclosures tied to future non-stock modeling jobs. Legal issues could arise if you unknowingly accept a booking for an ad with a competitor. As with any modeling contract, read the fine print and seek additional guidance from your agent—or outside counsel—when necessary.