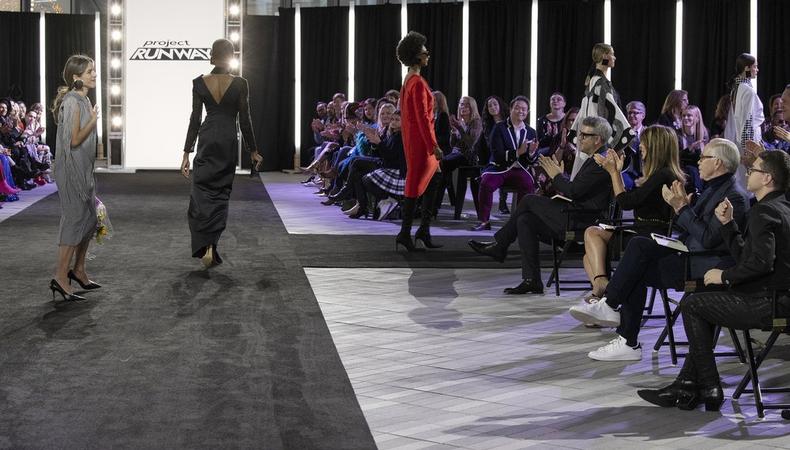 If you're a follower of high fashion, you've probably watched a runway show (or two, or three, or nine). Those who grace the runway with their poise and presence are runway models—a subset of general modeling. Here's down how to become a runway model, ways to break into the industry, runway model height requirements, and more.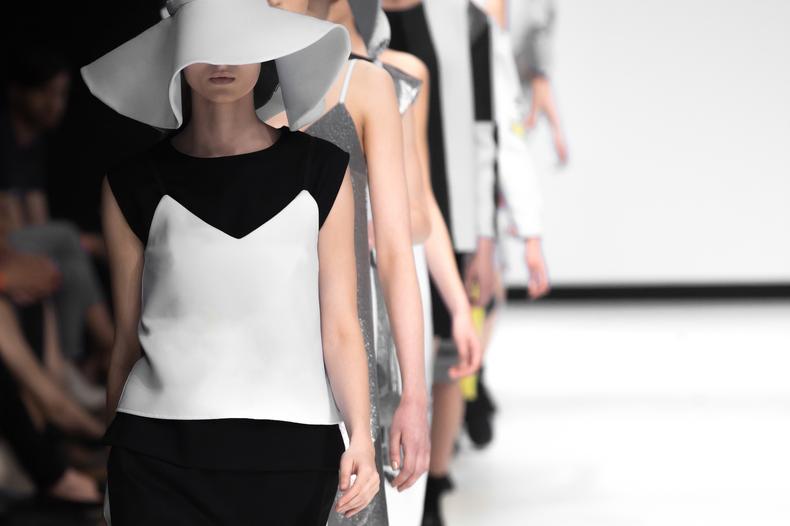 CatwalkPhotos/Shutterstock
A runway model is a professional who primarily models clothing and accessories while walking down a runway—a narrow, sometimes T-shaped stage.
Runway models are different from commercial and editorial models in that they model to live audiences at fashion shows. They usually work with individual designers, brands, and clothing companies.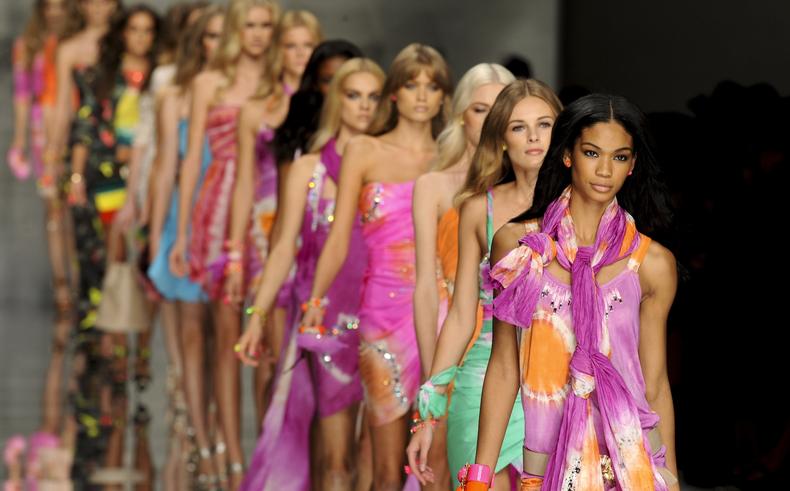 Paolo Bona/Shutterstock
Here's what you need to know to break into runway modeling:
Meet the physical requirements: Generally speaking, runway models are very tall, with a thin or athletic build. While every modeling agency has its own specific physical requirements for runway modeling, female runway models are usually at least 5'9", with a waist 10 inches smaller than the chest and hips. Male runway models are usually 6' to 6'5", wear a size 40–42 top, and have a 32-inch waist. If you don't meet these requirements, you may want to try a different modeling type, or look for a modeling agency that specializes in body diversity.
Walk the walk: Runway models are known not only for how they look, but also for how well they walk down the runway. Heed the words of RuPaul: "You better work it, girl (give a twirl!)/Do your thing on the runway." Regular walking isn't going to cut it. Take some time practicing your walk before going to castings and calls. It can be helpful to study YouTube videos of the best runway model walks to get a sense of how the greats strut, spin, and sashay. Once you have that mastered, try putting your own unique spin on it.
Keep up your appearance: Since the modeling world is starting to embrace more diverse looks, body types, and features, there's no one specific look you need to become a runway model. Still, a polished appearance—with hair, skin, nails, and teeth on point—can make the difference between getting signed or being passed on.
Create a modeling portfolio: Your modeling portfolio should include at least a headshot, full-body shot, and swimwear shot that demonstrate your unique look; personal stats such as age, coloring, and body measurements; a professional summary; and your contact info. Have your photos taken by a professional photographer, and ensure they're at least 300 dpi for web and 600 dpi for print.
Attend casting calls: Casting databases such as Backstage list local model castings and open calls. Attend as many calls as you can and see if you can make an impression.
Seek representation: Once you feel confident in your walk, look, and experience, it's time to find an agent to help secure bigger and better jobs. Remember that real modeling agencies will never ask you for an upfront payment, to shoot nude photos, or to do any work outside of normal business hours. Reputable agencies will usually have a professional website and robust list of models and publications. Look at agency websites and socials, as well as online forums and sites such as Yelp and the Better Business Bureau. Once you're sure an agency is the real deal, be sure to follow their submission guidelines.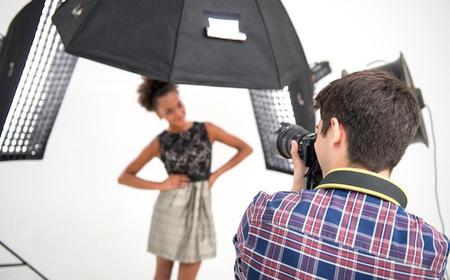 Key Modeling Terms and Phrases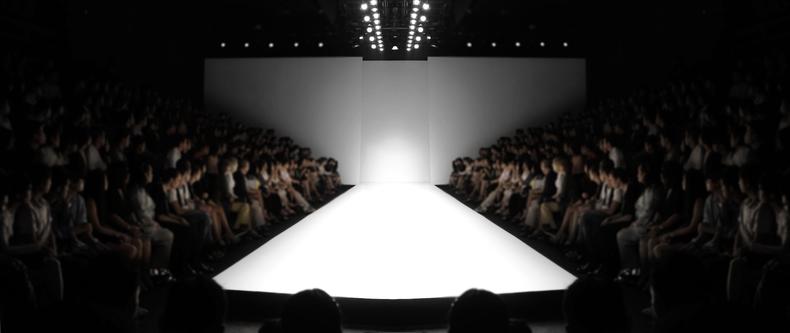 Kittibowornphatnon/Shutterstock
To carve out a place for yourself on the catwalk, you need the right look, flexibility, and the ability to get along with others.
The right look: Traditionally, women runway models are expected to be at least 5'9", and male runway models at least 6'0". However, there are notable exceptions—for example, Kate Moss is famously 5'7". While these height requirements are still stringently followed across most of the industry, the good news is that size standards are changing, and plus-size models are becoming more common on major runways.
Flexibility: Since you never know which runway will call you, flexibility is a must. Be open to travel, trying out different types of looks, and long days.
Collaborative skills: Runway models need to work well with designers, makeup artists, photographers, and other people involved in the modeling industry. Despite what the Naomi Campbell assault controversies might indicate, the ability to collaborate with others is a must.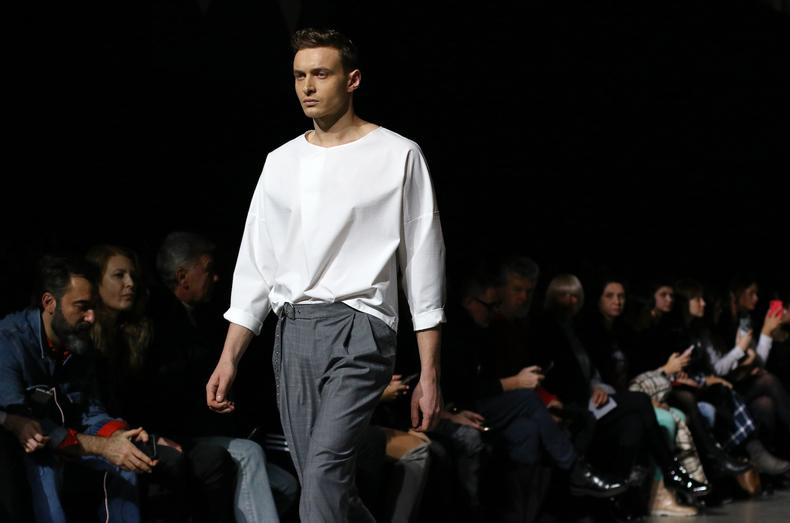 katatonia82/Shutterstock
The pay range for runway modeling varies depending on the designer and the model's level of experience. For example, lesser known designers might pay between $200–$1,000 per show and let the models keep some of the clothing or accessories as part of their compensation. More experienced models, however, can make up to $2,500 per show. The top runway models can make up to $20,000 per show.
Remember that being any kind of model is a freelance career, meaning your pay schedule will vary immensely.
FashionStock.com/Ovidiu Hrubaru/Shutterstock
These top runway models have walked for the biggest names in fashion including Chanel, Fendi, Moschino, Valentino, and Versace:
Adriana Lima

Bella Hadid

Candice Swanepoel

Cara Delevingne

Christy Turlington

Claudia Schiffer

Cindy Crawford

Coco Rocha

Gigi Hadid

Heidi Klum

Joan Smalls

Jourdan Dunn

Karlie Kloss

Kate Moss

Lily Aldridge

Linda Evangelista

Lindsey Wixson

Naomi Campbell

Tyra Banks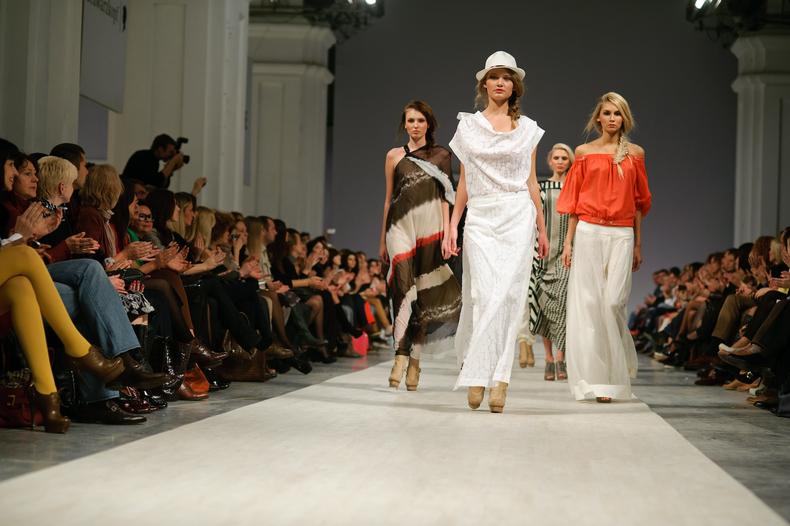 Friends Stock/Shutterstock
Before you embark on a career as a runway model, keep these tips in mind.
Your schedule will vary.

Runway models can go from having a jam-packed schedule of back-to-back to shows during fashion month and then have very few gigs in the weeks afterwards. Be prepared to have a flexible schedule if you decide to pursue runway modeling.

Kindness counts.

Reputation is everything in the industry. Treat all of your colleagues with respect—you never know where it might take you.

Learn to take rejection in stride.

An inevitable part of modeling is rejection. Know that you won't get picked for every single runway show—and that's okay. Just because you didn't book a certain show doesn't mean you won't book others in the future. It's all part of the job.

You don't need to go to modeling school.

Modeling schools often position themselves as a necessary step to kicking off your modeling career. While certain modeling schools may help you hone your craft, you don't need to go in order to become a model. Modeling school will not make or break your modeling career.

Be prepared to grind. Breaking into the industry takes a lot of work. While it's possible to be scouted, most models have to make it a full-time job to make a name for themselves. Scouts look in high foot-traffic areas, at fashion events (runway darling Karlie Kloss was famously scouted at age 13 at a fashion show), and increasingly on social media platforms such as Instagram and TikTok.