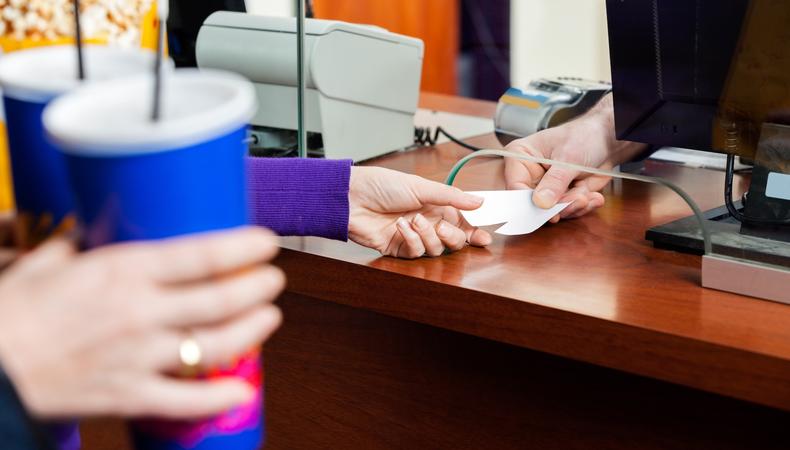 It's proving to be a record-setting year for attendance at the movies, a good sign for actors and industry workers alike. According to tracking by ComScore—the global monitor for box office returns—this year is setting domestic box office records with an estimated $10 billion earned in under 11 months.
According to analysis from Deadline, at this rate, it seems the year will close out with an additional $1 billion in returns from box office sales at the movies—setting a new annual high.
The findings are even more notable as the boom has arrived without a major guaranteed-blockbuster franchise film (à la "Star Wars") hitting the screens at the end of the year. And with the holiday movie season upon us and films like "Mary Poppins Returns" and "Spider-Man: Into the Spider-Verse" yet to premiere, it seems this year's domestic box office has room to grow. Especially when considering the innovation of streaming media and at-home entertainment consumption (without the overpriced concessions), a bustling box office is even more of an achievement.
But what exactly led to 2018's increase in revenue? Early in the year, there were several landmark superhero films that took the nation by storm, including "Black Panther" and "Avengers: Infinity War." Further, one must take inflation into account. In 2016, the average ticket price for a movie was $8.65; in 2017, $8.97. This year, it's gone up to $9.14.
There is reason to believe, however, that this year is not merely an outlier for explosive returns at the box office but could be indicative of a comforting trend to industry watchers. It seems that nationwide movie events still have relevance in American culture. With heavily marketed films like the aforementioned "Black Panther," "Halloween," "Crazy Rich Asians," and "Bohemian Rhapsody" whipping up long-running cultural buzz and motivating people to get out to the theaters, it appears the pocket-size screen hasn't yet eclipsed the big screen.
A box office boom points to the potential for a higher demand for projects (and actors to star in them), leading to more supply. If big-budget, large-scale motion pictures are being made, actors and industry workers will have more gigs.
However, despite the good news, Hollywood might not be feeling the blessings of the boom quite yet. As noted in a recent New York Times article, the #MeToo and Time's Up movements are continuing to cast a shadow on the entertainment industry's morale.
Further, the Annenberg Inclusion Initiative released data in July suggesting that despite high-profile social movements, the industry has yet to meaningfully diversify its portrayals of characters in film and television. Despite triumphs for screen equity, statistically, many projects still fail to represent America's multiculturalism authentically onscreen.
The dissonance between booming business and social transitions of an industry in flux is representative of the American mood as a whole. Though the economy might be feeling good, what about the people?