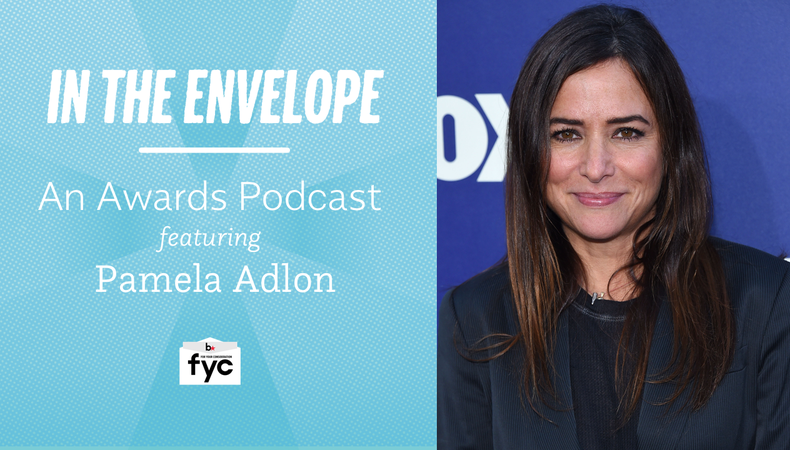 "In the Envelope: An Awards Podcast" features intimate interviews with award-winning actors and other creatives. Join host and Awards Editor Jack Smart for a front row seat to the industry's most exciting awards races, and valuable acting and career advice from contenders!
While her circuitous path to writer-director-producer-actor probably can't be replicated, there's still plenty to learn from Pamela Adlon's rise to the top. The creator, star, and mother hen of FX's "Better Things" joins Backstage's podcast to share with us how she came to be an award-winning success—and, of course, to make us laugh.
Before she became such a multi-hyphenate, Adlon grew up in both New York City and Los Angeles, and got her Hollywood start in, of all things, the cult classic "Grease 2." After getting bit parts on the big and small screen, often in gender-bending roles, she was introduced to the world of scripted voiceover on "Rugrats." Adlon used her distinct voice to great advantage, working with some of the industry's best before eventually booking the role of teenage boy Bobby Hill on the long-running hit "King of the Hill," for which she won an Emmy Award for voiceover performance in 2002.
Adlon then earned five more Primetime Emmy nominations to her name, for writing, guest starring, and executive producing Louis C.K.'s "Louie," and just last year as leading actress in a comedy for "Better Things." The autobiographically inspired comedy stars Adlon as a working actor and mother named Sam Fox, juggling career and children with her signature wryness. As she demonstrates on those shows and on "Californication," there's something magnetic and truthful about Adlon's on-camera presence. It's a charisma that comes across in her podcast interview as well. Listen to her brilliant advice below!
Listen now on: