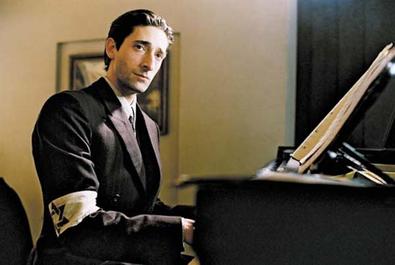 Every once in a while, a role comes around that demands just a little bit more from you. Of course you need to learn your lines, get to know your character fully, and get to the emotional truth in each scene, but sometimes you're ask to perform a skill you just don't possess. But as a true artist, you have the ability to fully become your character—even if that character is fantastic at double back handsprings and cartwheels.
Here are eight famous actors who trained hard and took up new skills to embody their characters.
Natalie Portman learned ballet for "Black Swan."
For her role as ballet dancer Nina Sayers in the 2010 dramatic thriller "Black Swan," Portman trained for at least five hours a day while she continued on with her career and filmed other projects. Though she had a stunt double and had some previous dance training, the actor admitted to the New York Times, "It was a rude awakening to get there, and to be, like, I don't know what I'm doing. If I had known how not close to ready I was, I never would have tried it. I'm glad I was a little ignorant slash arrogant." The results? A well-deserved Oscar for best performance by an actress in a leading role.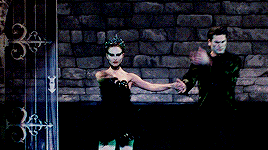 Robert Downey Jr. learned to play the violin for "Chaplin."
There were many distinguishers about silent film legend Charlie Chaplin—one of was that he carried his violin with him almost everywhere he went. To accurately portray the actor, Downey Jr. learned to play the violin (and some tennis) left-handed. The 1992 film, directed by Richard Attenborough, earned three Oscar nods (including one for its leading man).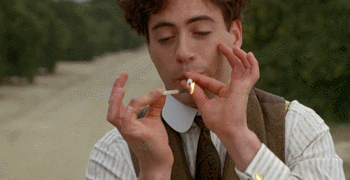 Adrien Brody mastered the piano for "The Pianist."
Given the plot of "The Pianist"—a Polish Jewish radio station musician struggles to survive in the Warsaw ghetto during World War II—it should be no surprise that Brody was dedicated to mastering the piano for the film. Additionally, he went fully method for the role, telling BBC at the time, "I gave up my apartment, I sold my car, I disconnected the phones, and I left. I took two bags and my keyboard and moved to Europe." The film was nominated for seven Oscars, and won three (including best actor in a leading role for Brody).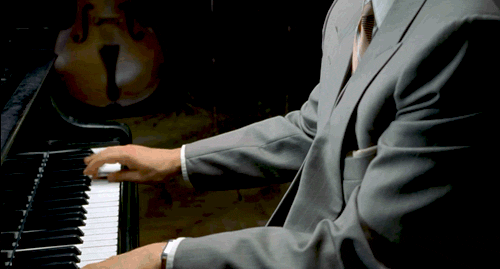 Jennifer Lawrence chopped wood and skinned a squirrel for "Winter's Bone."
By now you've probably heard about Lawrence's breakout role in the 2010 drama "Winter's Bone." (It was nominated for four Oscars, after all.) In it, the actor plays a teen who protects her young siblings while searching for her drug-dealing father. She learned to chop wood and, yes...skin a squirrel for the role. The scene is not for the squeamish, so do not look it up.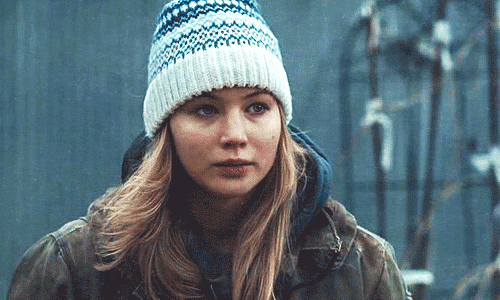 Joaquin Phoenix and Reese Witherspoon learned the guitar and the autoharp (respectively) for "Walk the Line."
As Johnny Cash and June Carter, Phoenix and Witherspoon were determined to deliver authentic performances, so both learned their respective instruments. Witherspoon sought the help of Catherine O'Hara's autoharp teacher, who helped the actor for the film "A Mighty Wind." Another example of hard work being recognized: five Oscar noms including a win for Witherspoon!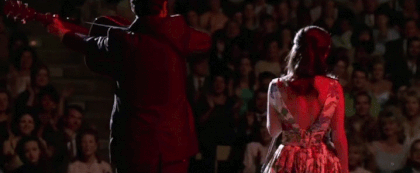 Daniel Day-Lewis tracked, hunted, and skinned animals for "The Last of the Mohicans."
Known for his method acting, Day-Lewis lived as a survivalist while training to play Hawkeye in this 1992 adventure drama. He picked up a useful skill in the process though; he learned how to hunt his own food.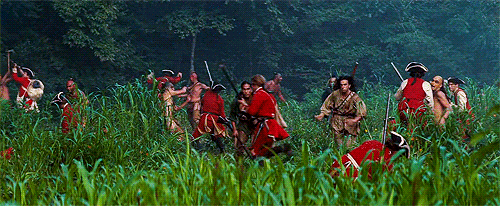 Channing Tatum learned to tap dance for "Hail, Caesar!"
After seeing Tatum in "Step Up" and "Magic Mike," it wasn't wrong for the Coen Brothers to assume the actor could tap dance when they cast him in their recent flick "Hail, Caesar!" But Tatum told Vulture that he didn't know how to tap and the six-minute scene took months of preparation. "I spent about three months preparing. It's the most I've ever prepped for a six-minute section in a movie. We went over Christmas and New Year's [in 2014], so I had all that time to let it gestate," he said. "I let it sink into my bones over the holiday break. When I'm nervous about something, I drill it to a point that is probably unhealthy, but as long as it works even halfway, I'm happy at the end of the tortuous day."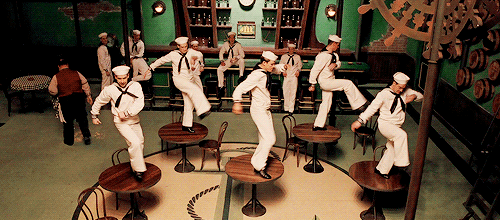 Inspired by this post? Check out our film audition listings!