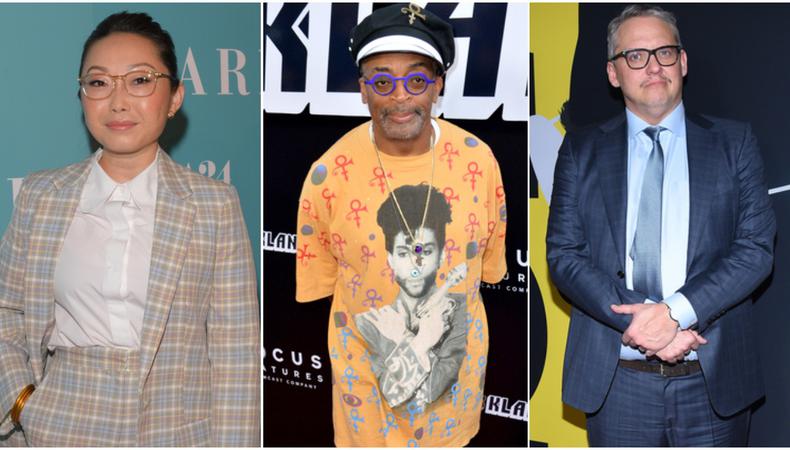 Today especially, you hardly need a film school education in order to be a successful filmmaker. But that said, it certainly doesn't hurt; just ask these nine filmmakers, all of whom received foundational training that would eventually lead them to become some of the most seminal Hollywood creatives we have working today.
Kathryn Bigelow
School: Columbia University
Bigelow would go on to make history as the first (and sadly to this day, the only) woman to win an Oscar for directing, but decades prior, she attended Columbia's film program, where she earned her master's in theory and criticism in 1979.
Nicole Holofcener
School: NYU and Columbia University
The "Can You Ever Forgive Me?" and "Enough Said" writer and director endured what could be considered the holy grail of film training: undergrad at NYU's Tisch (class of '84), followed by grad school at Columbia (class of '88), studying film at both institutions.
Barry Jenkins
School: Florida State University
The "Moonlight" helmer studied film at the Florida State University College of Motion Picture Arts, though he didn't hang in the Sunshine State long; four days after graduating in 2003, he moved to Los Angeles and the rest is history.
Patty Jenkins
School: American Film Institute
A wonder woman herself, the "Wonder Woman" director graduated from the AFI Conservatory Directing Class in 2000; just three years later she'd go on to write and direct the lauded Charlize Theron-starrer "Monster."
Spike Lee
School: Tisch School of the Arts
Before such a thing as a "Spike Lee" joint existed, the Oscar winner earned his MFA at New York University's Tisch School of the Arts in 1982. In a filmmaking full circle, he later joined the institution's teaching faculty.
Richard Linklater
School: Austin Community College
How's this for a success story? The "Boyhood" auteur began studying film at ACC in 1984 and did so for a number of years before founding the Austin Film Society.
Adam McKay
School: Penn State and Temple University
The "Anchorman" and "Big Short" mastermind studied his craft at Penn State before transferring to Temple his sophomore year, and though he dropped out with just a semester to go, he came so close he considers himself having earned an "imaginary degree." We'll take it!
Shonda Rhimes
School: Dartmouth
Before Shondaland, there was the Shonda who studied both English and film at Dartmouth (she graduated in 1991), where she additionally was a member of the Black Underground Theater Association through which she directed and performed in student productions. She was also a writer for the school's newspaper; a woman who founded a literal empire with her namesake, it's hardly surprising she has always been a multi-tasker.
Lulu Wang
School: Boston College
While "The Farewell" writer-director initially studied music and literature at her alma mater, she was inspired in her senior year to venture into filmmaking and took a number of production courses before graduating in 2002.
Looking for remote work? Backstage has got you covered! Click here for auditions you can do from home!