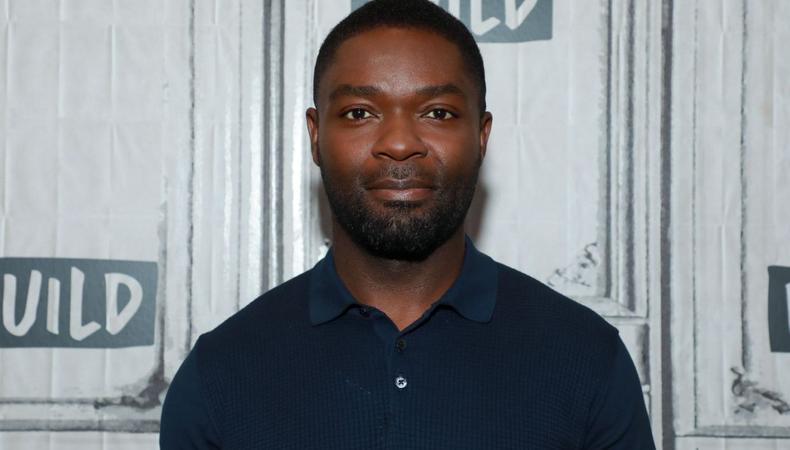 Greenlit means a project is officially a go, so all you have to do is follow these leads to stay up to date. You never know where you'll find an opportunity to land an audition!
"The President Is Missing"
A star has been found for "The President Is Missing." David Oyelowo will lead the upcoming Showtime pilot based on the novel by former president Bill Clinton and James Patterson. Clinton and Patterson will executive produce the project, which follows "a powerless and politically aimless vice president who unexpectedly becomes president halfway through his administration's first term, despite his every wish to the contrary." Showtime signed a deal for the pilot back in 2017, prior to the novel's publication. Production is scheduled to begin in 2020 with Anthony Peckham writing the script and executive producing.
"Marvel's Helstrom"
The next big Marvel production has revealed its starring cast. First reported by Deadline, the upcoming horror project "Helstrom" has cast Elizabeth Marvel ("Homeland") in the new live-action series at Hulu. Marvel will play Victoria Helstrom in the 10-episode first season, joining Ariana Guerra, Robert Wisdom, June Carryl, and Alain Uy. The show has started production in Vancouver. No release date or schedule has been released, but it's rumored it will be released in three-episode sets. Lisa Fields and Laray Mayfield are the series casting directors.
"Things Heard and Seen"
A cast of major stars will join an upcoming Amanda Seyfried-led Netflix feature. James Norton will play opposite Seyfried in "Things Heard and Seen," an adaptation of Elizabeth Brundage's "All Things Cease to Appear." Natalia Dyer, Rhea Seehorn, Alexa Neustaedter, and F. Murray Abraham have also been added to the cast. The film, which follows a Manhattan couple who move to a historic hamlet in the Hudson Valley and come to discover their marriage has a sinister truth, began shooting in the area last week. Robert Pulcini and Shari Springer Berman will direct from a script they wrote. No CD has been announced.
"A Certain Slant of Light"
First reported by Deadline, "Legion" and "Dark Skies" filmmaker Scott Stewart will direct and adapt Laura Whitcomb's bestselling novel "A Certain Slant of Light," distributed by Amazon Studios. The novel tells the story of Helen, the ghost of a young woman who, for 150 years, has clung to a growing chain of hosts. Now, haunting a high school English teacher, Helen discovers that a troubled student is able to see her. The film is still in the early stages, having just sold the pitch after a competitive bidding war. No casting director has been made public yet, but Scott Stewart typically works with Rick Montgomery.
"Maniac Cop"
A cult film franchise is heading to the small screen, led by a cult film director. Nicolas Winding Refn will develop a series adaptation of the "Maniac Cop" franchise, created in partnership with HBO (North America) and Canal Plus (France). Refn will serve as the showrunner and direct the entire series with John Hyams. Refn and Hyams will executive produce. A cast or production timeline has yet to be announced.