Hallmark Channel's original movies satisfy the public's love of romance—especially during the holiday season. The network is known for its feel-good storyline formula that's been proven effective time and time again. Hallmark also provides actors with plenty of casting opportunities.
In this guide, you'll learn everything you need to know about the Hallmark casting process, including what goes into creating that unmistakable chemistry between leads and how actors can use auditions as an opportunity to develop a relationship with the network.
Penny Perry, who oversees Hallmark Media's casting, told us, "We generally cast the leads from film, or from some knowledge or relationship with them. The rest of the cast is read from the location casting director, or I hire a casting director to read and cast the roles."
As someone who's involved "from script development through the completion of each project," Perry is a seasoned pro, who's also "responsible for conceiving and developing big-picture, long-term casting strategies."
Perry said, "Generally speaking, our projects shoot outside the U.S., mostly in Canada, which requires that a certain percentage of the cast are Canadian. I work with talent managers and agencies in Canada, and domestically in the United States, to identify actors who have good chemistry and who strike the right balance for each specific project and location."
Benjamin Ayres, star of "Long Lost Christmas," told TV Fanatic he was asked to relocate to British Columbia for filming and said the Hallmark casting process moves at lightning speed: "I made a joke the other day about it being the Batman signal. You're just going about your day, and then a phone call happens, and the next week you're in Vancouver starting a movie."
Due to the SAG-AFTRA and WGA strikes, all Hallmark productions have been put on pause. But in 2021 alone, Hallmark released 41 Christmas movies, according to the Guardian. The network also releases multiple original films per month, offering actors ample opportunity to get in on the channel's iconic made-for-TV landscape.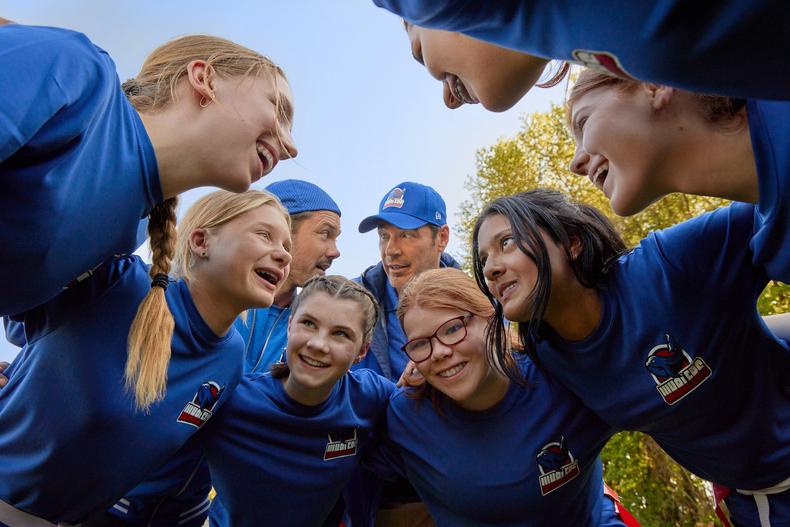 "Fourth Down and Love" Credit: Allister Foster
Due to the strikes, there are currently no open auditions available under the Hallmark umbrella. However, the network has turned to Backstage on numerous occasions in the past. Whether you're a background or child actor, Backstage has helped cast them all.
In the interim, keep your eye on our main casting page for updates on open Hallmark auditions. You may also want to seek representation if you haven't already done so as having an agent will help you land the audition of your dreams. Here's how you can find an agent.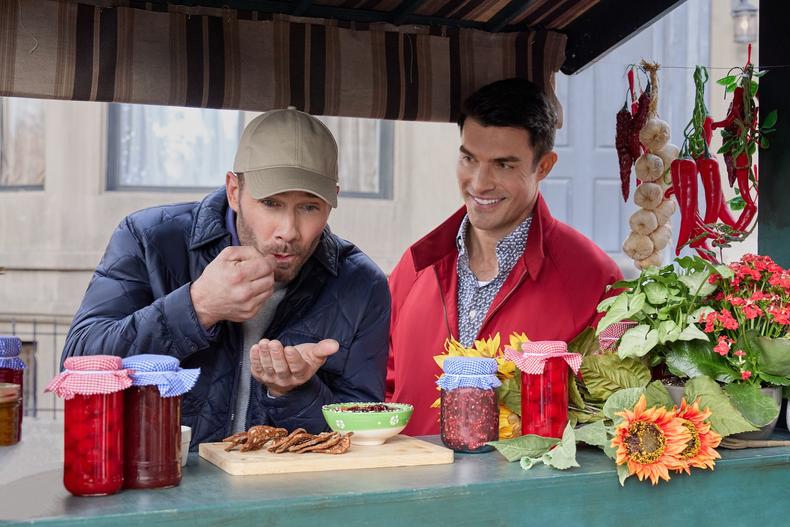 "Notes of Autumn" Credit: Allister Foster
Penny Perry joined Crown Media Family Networks (now Hallmark Media) as vice president of casting in the fall of 2016. She has since expanded her scope, now serving as senior vice president of talent, casting, and programming for the team that produces all of Hallmark's original content. Prior to joining the network full-time, she cast more than 150 original films for Hallmark Channel as an independent contractor. Perry has also worked with big-name directors, including Ron Howard, Carl Reiner, and Robert Redford.
As someone with decades of experience, Perry knows exactly what every Hallmark project needs to succeed. "Each project is different," she explained. "Talent that is right for one movie or show may not be the right fit for other projects. Finding the best pairing for the lead roles is also critical—some actors instantly click. In general, it has a lot to do with chemistry, screen presence, and image. I stay on top of talent in Canada and the other locations where we shoot."
But what does it take to make an impression on someone at the executive level? For Perry, it's "someone [who] stays connected to the other actor and brings themselves through the role. I love actors and try to advocate for them always."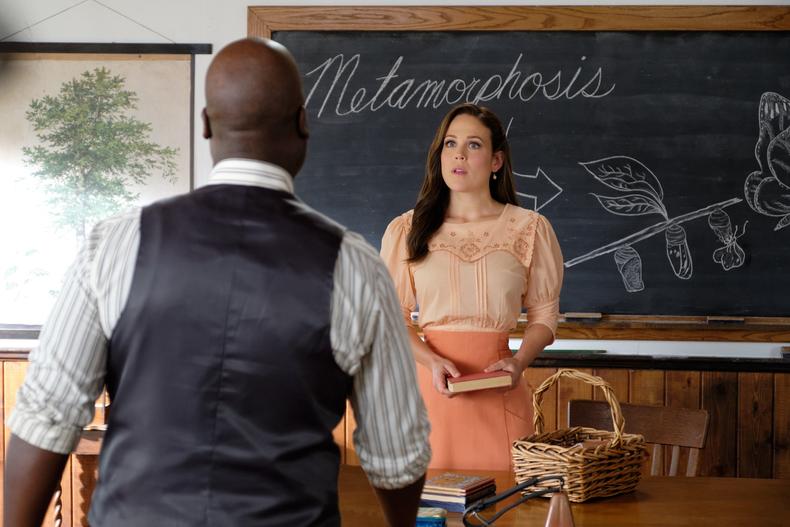 "When Calls the Heart" Credit: David Dolsen
Ryan Paevey ("Unleashing Mr. Darcy," "A Timeless Christmas") told Digital Journal, "In acting, you need to be able to identify your emotions, you need to give yourself permission to feel them, and you need to allow other people to watch you feel them. There is a vulnerability to that, and that introspective journey is very valuable."
But in an industry chock-full of rejections, being in touch with your feelings can begin to take a personal toll. Nikki DeLoach ("Love Takes Flight," "Five More Minutes") wrote that actors often do "crazy, unhealthy things" in pursuit of their craft—and she knows its toxic impact firsthand. Now, she recommends prioritizing yourself, putting the emphasis on "developing positive self-worth, self-love, strong personal boundaries, and creating a supportive and loving community around you."
"As hard as you work to grow your artist self, you should be working equally as hard on your human self," said DeLoach. "In my opinion, they are one and the same, but we often devote every second of our being to acting class, auditioning, trying to get auditions, complaining that we can't get auditions, meeting with agents and managers, trying to get an agent or manager, complaining that we can't get an agent or manager, and so on and so on. What we sometimes forget along the way is the person who was worthy long before the dream of becoming an actor was born and the person who will still be worthy long after the dream of becoming an actor has been achieved."
Autumn Reeser ("The Wedding Veil," "Christmas Under the Stars") believes that, amid the inevitable rejection, one should maintain personal goals. "You have to audition for yourself; set a goal for yourself, and that's the only thing that's important," Reeser told us. "You're not going to get every part, so you can't base your sense of self-worth around whether or not you actually land the job. You have to set your own goals, even if it's just, 'Go in there and don't shake.' "
Taylor Cole ("Matching Hearts," "Long Lost Christmas") echoed this sentiment, telling Authority Magazine that rejection is part of the job and suggesting actors look at auditions as an opportunity to hone their craft. "Use auditions as practice because there's no practice like the real thing," she said. "You can be at home doing all the acting classes and all the prep work as much as possible. But walking into the room will never be replicated as walking into the room. So use it as a free class. As opposed to looking at it as rejection, it's a free practice in auditioning for when you do work, and that builds that confidence. And you can build your confidence just by going in and doing your very best, even if the role is not suitable for you."
"I've auditioned for tons of different kinds of things. I just wanted the casting director to know me," Cole added. "I didn't think I would necessarily get the role. I expected a no. But later on, it served me with a yes."