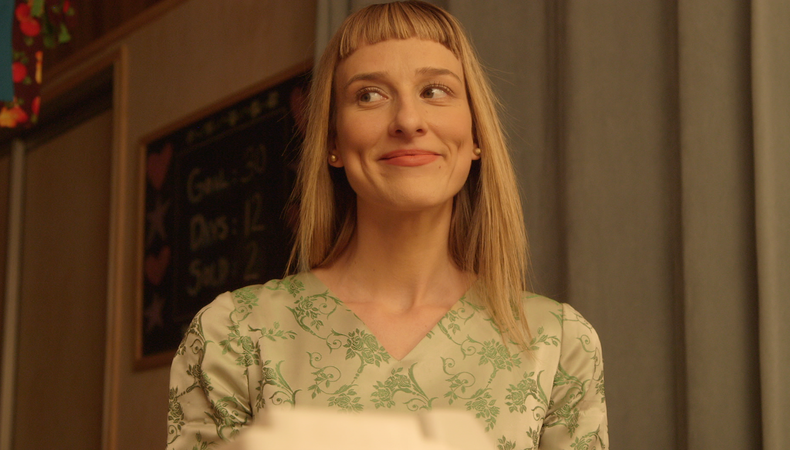 The following Career Dispatches essay was written by Hannah Leder, who co-wrote, co-directed, and co-starred in the feature film "The Planters," which is now in theaters.
I'm 28. I get a great audition, but it's for a 38-year-old with a 10-year-old kid. "People aren't buying that you're in your 20s anymore." I go out for the part. "They say you're too young. You don't look like you're in your 30s." I go on a general with the VP of a studio with a sizable YA audience. She says, "You know when you're 30, you're going to have to decide if acting is something you really want to continue doing with your life." I meet with my rep at the time: "I don't know what to do with you. You're not hot, but you're not plain either. You're interesting… but I don't know how to sell that."
When the door you're knocking on isn't opening, sometimes you have to find another one to break down instead.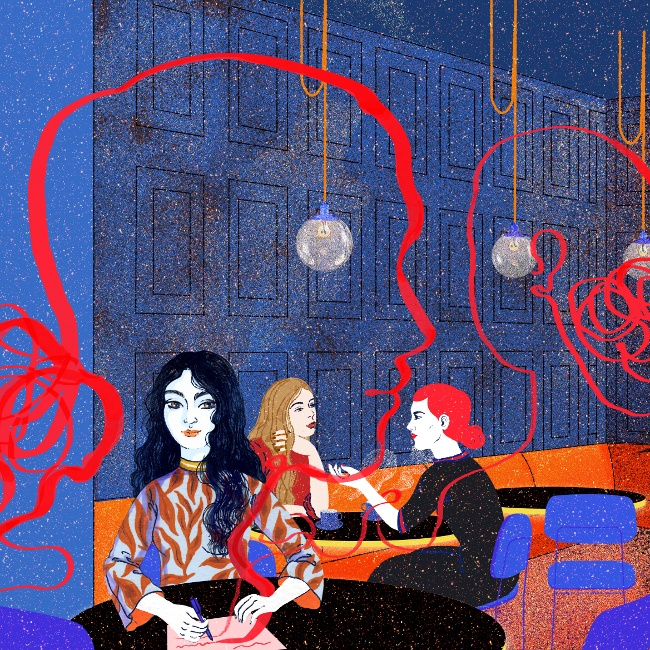 How to Create Your Own Work
At 29, I packed my bags and road tripped to the desert with my best friend and creative partner Alexandra Kotcheff, to shoot and star in our first feature film without an on-set crew. What we thought would be a six-week shoot turned into 127 days because, well, shooting a film without a crew takes a little longer.
We got through it with consistent lack of sleep, an unnerving dose of dehydration, and manic passion. We'd wake to the sounds of our cell phone alarms, do our own hair and makeup, set up the camera and sound equipment (sometimes in peculiar ways), and get lost in make-believe for hours on end. This last part is what kept us going: the pure, exhilarating rush of losing ourselves to our characters. Over and over again.
One of the many days we were shooting by our lonesome in the middle of the desert, we found ourselves rolling around borrowed stunt pads, simulating a comical brawl. We were hot and sweaty and bleary-eyed. We had known each other since we were eight, and had found ourselves in countless peculiar situations together, but this was by far the most absurd. One thing was clear: We were having the time of our lives.
As female filmmakers, this behemoth experiment was a way to shoot a film on our terms, without having to go down long-established paths that, pre-#MeToo, might not have been so welcoming. As actors, it was a way to dig into multidimensional roles that
only we could write for ourselves; roles that electrified us; roles that wouldn't traditionally be cast with my "not hot/not plain/how old are you?" face and my co-creator's Chinese-Bulgarian one.
I look back at those seemingly discouraging moments before "The Planters" as gifts of incalculable value. Without them, "The Planters" wouldn't be in nationwide virtual cinemas right now. Heck, the film never would have been born. I might have called this arduous, bewitching endeavor that we crazy actors can't help but go on quits. Sometimes "no" isn't actually "no." Sometimes it's a veiled invitation to discover a better way.
Looking for remote work? Backstage has got you covered! Click here for auditions you can do from home!