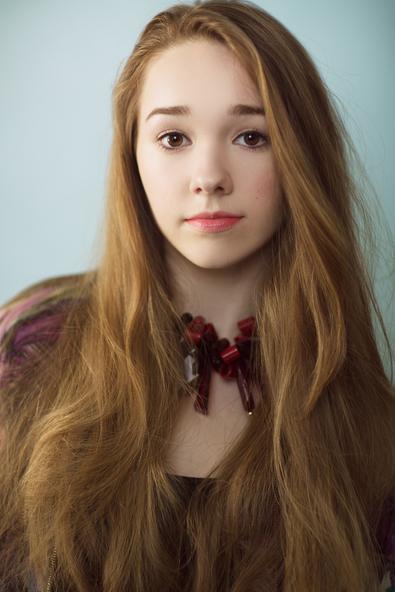 Holly Taylor broke out as one of TV's most promising young actors with her award-winning debut as Paige Jennings on FX's Cold War drama "The Americans." SPOILER ALERT: After ratting on her Soviet spy parents in the Season 3 finale, Taylor hints at what's to come in Season 4.
On returning for 'The Americans' Season 4.
"[You'll see] exactly how everyone is reacting to everything that's going on—how Paige is feeling after realizing what she just did, if she's gonna tell her parents. She has a lot of different emotions going through her head, as she always does; [now] her whole life's been flipped around. So things are still just as intense. No one really gets a break."
On relating to 'The Americans.'
"There were people who, in the 1980s, actually lived a life like Paige did. Their parents might have had a secret job, or maybe they were in the CIA and they couldn't tell their kid. I heard many stories about that, [so] it is relatable, surprisingly, to some people. Also, on a more minor scale, [the show is] relatable to all audiences as it's basically about conflicts within a family and how they work through those conflicts."
On going to college.
"I'm hoping to do an online program because I figure that'll work best with the schedule that I have. I'd like to jump into college straight away once high school is over and not take a year off or anything. I'm very motivated when it comes to education. That's my No. 1 priority."
On balancing work and school.
"It's pretty difficult, because ['The Americans' is] a big chunk of the school year. I'm shooting from October to March, so I really only have a few months where I'm in school without working, and in those months, I have ADR and a few press things here and there to do, so it's still always busy. But I'm also really, really active within my school. I'm on Student Council, the National Honor Society, Green Club—just any clubs I could join, I tried to join a bunch of them. So I also have a busy schedule with that. But I keep in touch with my teachers, and somehow I just make up all my work. It's kind of an agreement with the school that if I keep up my grades and my standards, they'll accommodate my schedule with the shooting. I'm very grateful for that."
On holding her own with acting heavyweights.
"I've learned a lot from working with Keri Russell and Matthew Rhys and Noah Emmerich. I'm lucky to be on a show with a really mature atmosphere and with these adults who are so respectful to everyone around them and treat everyone equally. It's just really inspiring to see these successful people who have come so far be so generous and giving to everyone else, too. They never forget where they came from."
Like this story? Read more of our Spotlight On interviews!