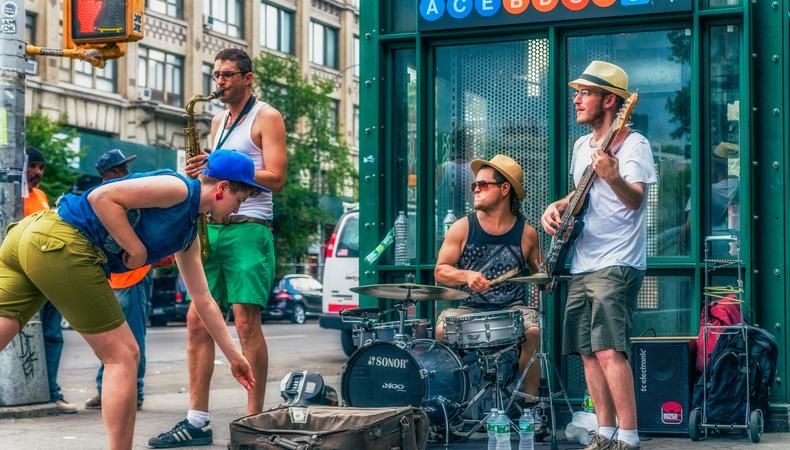 New York is launching a basic income program for artists. The project, part of a new initiative called Creatives Rebuild New York, will provide 2,400 artists with cash payments of $1,000 per month for 18 consecutive months. Any artist who can demonstrate financial need can currently apply—the deadline is March 25. Additionally, CRNY is launching an employment program that offers 300 artists a salary of $65,000 annually for two years.
The new enterprise follows the lead of other guaranteed income programs popping up around the country, including in San Francisco. New York's Guaranteed Income for Artists is open to any New York resident working within the following fields: craft, dance, design, film, literary arts, media arts, music, oral traditions, social practice, theater, performance art, traditional arts, visual arts, and interdisciplinary arts.
To qualify, the artist must fall under the Self-Sufficiency Standard, a metric created by the Center for Women's Welfare, which calculates the living wage in various geographical areas for different family configurations. For instance, the Self-Sufficiency Standard for one adult with no children living in North Manhattan is an annual income of at least $35,458. Anyone who lives below that number in North Manhattan can apply to the guaranteed income program.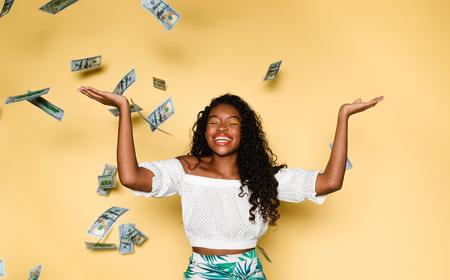 How Much Do Models Get Paid?
"Many guaranteed income pilots have demonstrated the efficacy of regular cash payments to improve individuals' well-being and financial stability," CRNY's website states. "Building on this body of evidence, our program's goal is to help artists meet their basic needs outside of traditional or merit-based grantmaking."
To that end, CRNY is also setting up the Artist Employment Program, which pairs artists with cultural institutions throughout New York State. The chosen applicants will be staffed for two years, receiving an annual salary of $65,000 per year plus benefits and dedicated time to focus on their practice. Participating organizations will receive $25,000 to $100,000 per year to support artists' employment.
An artist who applies needs to be a primary resident of New York State; they also can't be a staff member—or related to a staff member—of CRNY or the Tides Center, which is overseeing the funding. In total, CRNY will distribute $125 million. The Andrew W. Mellon Foundation, the Stavros Niarchos Foundation, and the Ford Foundation will provide additional funding.
Looking for remote work? Backstage has got you covered! Click here for auditions you can do from home!