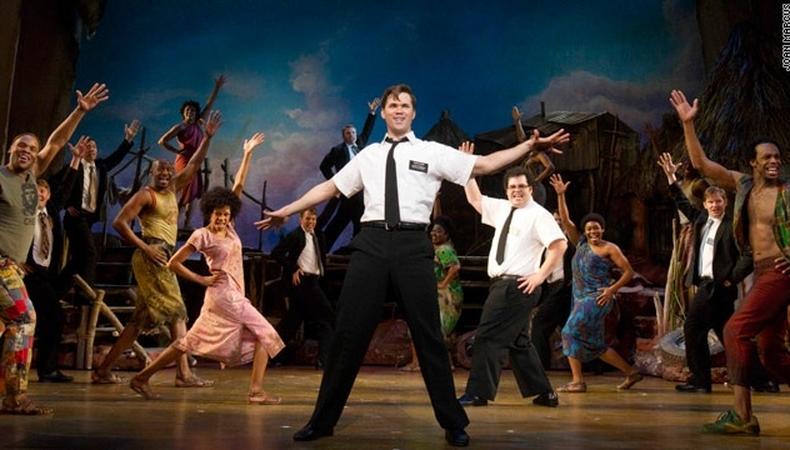 Hello, today's casting roundup will change your life! Come share the most amazing book as a cast member of "The Book of Mormon" on Broadway, now seeking future replacements for all roles. Plus, the CW series "Black Lightning" needs fight club extras, and a short film seeks its lead.
"THE BOOK OF MORMON"
The hit, long-running musical "The Book of Mormon" is now casting future replacements for all roles in its Broadway cast or on its tour. Union talent, aged 18–39, are wanted to play Mormons or Ugandans in the show. Great singers and actors who can move well and/or tap dance will be cast. There is an open casting call on Dec. 2 in NYC. The roles pay $1,974 per week. Apply here!
"BLACK LIGHTNING"
Casting is underway for the CW series "Black Lightning," based on the character from DC Comics about a retired superhero who becomes a vigilante for justice. Male and female talent, aged 18–70, are wanted to portray fight club attendees. All types, including businessmen, models, bikers, and more, are sought for the roles. The production will shoot Nov. 30 in Atlanta, Georgia. Pay is $64 for eight hours of work. Apply here!
"HOW I GOT TO THE MOON BY SUBWAY"
Join "How I Got to the Moon by Subway," a short film about a man recently diagnosed with ALS who goes to the hospital to record his voice bank before he can no longer speak. A male actor, aged 58 or older, is wanted to play the lead role of Sol, a former U.S. spy diagnosed with ALS and given 18 months to live. There is also a supporting role available for a male actor, aged 57 or older, as well as a female actor, aged 33 or older. The film will shoot in early December over a weekend, with two rehearsals and two shoot days in NYC. Pay is $125 per day. Apply here!
Want to see even more gigs? We've got 'em in our Backstage casting calls!