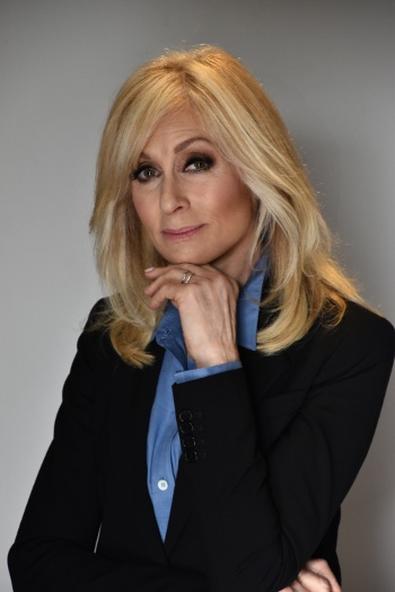 Currently sharing the spotlight with Keira Knightley in Broadway's "Thérèse Raquin," Tony and Emmy winner Judith Light returns to the small screen on Season 2 of Amazon Studios' "Transparent" as Jewish matriarch Shelly Pfefferman. She chats with Backstage about crushing on Jeffrey Tambor and improvising for Jill Soloway.
Tell us about "Thérèse Raquin" and "Transparent."
["Thérèse Raquin"] is very dark and interesting and deeply provocative. It's been an extraordinary experience. "Transparent" is another extraordinary experience. I feel as though I'm having this incredible, rich career now at this point in my life, which is terrifically exciting for me. "Transparent" is one that is particularly extraordinary because of the people I get to work with. [Showrunner Jill Soloway's] intent is to change the way people relate to the LGBT community. One of the things that she said when we first started was she wanted to transform the world, and I think in so many ways, that's actually what's happening.
What have you learned about yourself or your acting working on these projects?
What's been important to me is to learn to be flexible and to recognize that I have more stamina than I thought I had. When I'm working on "Transparent," the way Jill works and the way all of us work as we're shooting is not a way that I've worked before. We learn our lines, we have a great script to go from, but then we also start improvising from the characters. We really can expand on it in a way that I've never done before.
Which of your performances has left a lasting mark on you?
Oh, honey, you're talking about so many years! I'd have to say when I came back to the theater after 22 years and took over for Kathleen Chalfant in "Wit." That was a peak experience for me partly because I hadn't been onstage for so long and the play was so amazing. That was a high point, as all of [my work has] been, in terms of not just my career and my work as an actor, but also as a human being.
Who do you have an acting crush on?
I would have to say every single person that I am working with now in "Thérèse Raquin" and on "Transparent." I am inspired by each and every one of them. I mean, I've watched Jeffrey Tambor work for a long time—we've been long, longtime friends. What I see him doing is beyond brilliant.
How do you typically prepare for an audition?
I work my tail off. I try to memorize it, but I still hold the script because I want them to know that I have flexibility and that I'm willing to take their input. And when I go into the room, I remember that I'm there to help them solve a problem. They need to cast something, and I'm there to help them do that. When you make it about someone else, that also helps relieve your nerves.
How did you get your Equity card?
I got my Equity card in 1969—that was when they still had apprentices. I got my Journeyman card when I was at the California Shakespeare Festival. I think you needed to be a Journeyman for a little while and then you could get your regular Equity card, but they don't do that anymore.
What do you wish you'd known before you started acting?
I think what I learned over time was that a career cannot be the career that you have in your head. It has to be the career that you have in your experience. And as you can see, my career has been very different. I've done a lot of different things. When I started, I said, "I'm only going to do theater and I'm only going to do feature film." I was blind to the differences and the challenges of what path my career would actually take. That was when I realized that I wasn't in control of this—that I had to learn to say yes to things that I didn't necessarily want to say yes to, but those were the things that actually changed my life, and they changed my career. I had to learn again to be flexible and to take things that I thought in my head I wouldn't like and ended up loving. I never wanted to do a soap opera. I never wanted to do a sitcom. Those were things that changed my life and gave me a lot of experience. I became a different kind of artist because of those experiences. Bringing the theatrical work that I had and the training that I had to that work made me a better actor. You don't know where you're going to find your niche. You have no idea.
Like this post? Check out more of our Backstage 5 interviews!