"My dad said, 'Go downstairs and get discovered'—and then I was."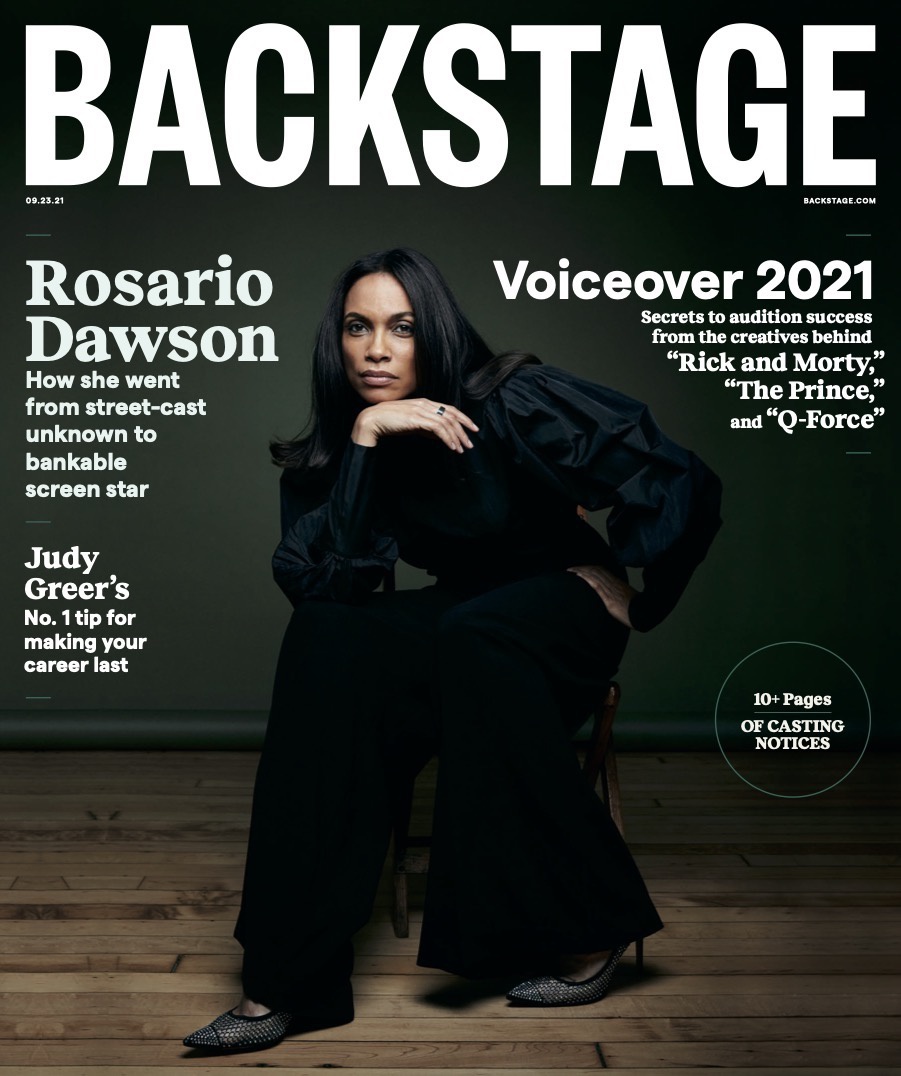 It happened during a street shoot for a Vibe commercial in 1994. Rosario Dawson, while batting her eyes at a long-haired grip from her East Village stoop, was approached by Larry Clark and his 21-year-old screenwriter, Harmony Korine, enthusing that they had the perfect role for her.
The character of Ruby was one of the young, promiscuous teens in "Kids," Clark's explosive 1995 indie that went on to be an official selection for the Palme d'Or at Cannes. The 15-year-old Dawson wasn't cast as the lead of the film, but with scene-stealing charisma, she became one of the poster girls for the feature alongside fellow New York wunderkind Chloë Sevigny. When you factor in Dawson's career longevity, it's a plucked-from-obscurity discovery not often seen today in Hollywood.
"I got the role after I auditioned, and I really worked, like, four days on it," she says by phone. "We all got paid $1,000. My family immediately took that $1,000, and we went on a road trip that summer and moved to Texas."
The scene in Garland, Texas, where her father grew up, didn't exactly foster a passion for the performing arts the way lower Manhattan might. Luckily, a year after the move, Dawson remembers, "I got a call saying, 'Hey, we've been trying to find you. Where have you been? We've got the film edited. [We're hosting] a midnight screening.' Everyone lost their mind over it. Harper's Bazaar was doing a piece, so I got flown out, and it was my first time being back in New York."
After watching herself on the big screen, Dawson finally understood what Clark and Korine likely saw in her that day in the Village: unfakeable, innate talent and magnetism.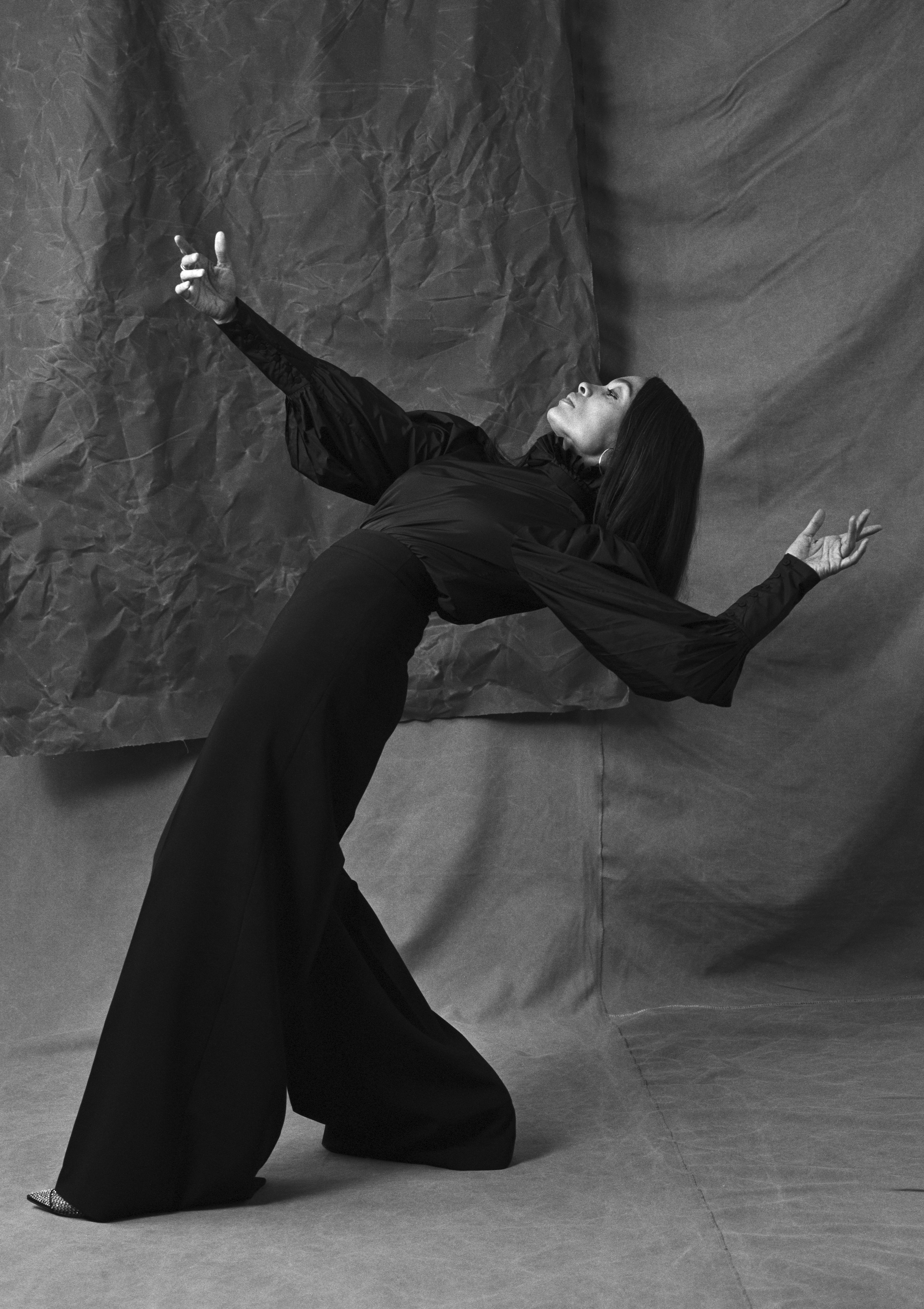 "I was really proud of [myself], because I knew I was a really nerdy, boring kid who was still very much a virgin and would be for several more years, but I really believed that I was this highly sexually promiscuous, wild street kid—you know, latchkey kid," she says. "And I was a latchkey kid, but I was not behaving like her. I grew up around her. My mom was a teenage mom. I wasn't protected from those realities; it just wasn't my personal reality. I was able to take all of that information that I knew and channel it into this character in a really convincing way. I wanted to keep doing it."
She decided she was going to stay in New York and sign with an agent. She called her family back in Texas to say she was planning on finding roommates and finishing high school there. "My mom and everyone were like, 'Absolutely. We trust in you, believe in you; go for your dream.' " At the behest and generosity of her paternal grandmother, Dawson took a semester of acting classes at the famed Lee Strasberg Theatre & Film Institute, where she rubbed elbows with a young Hayden Christensen and Scarlett Johansson. "I'll never forget Scarlett at 10 years old in overalls with that same exact raspy voice, and everyone going: 'She's one to watch.' Same thing with Hayden." The classes were a turning point.
"I was never able to go to acting class before because it was too expensive, but it was a very, very perfect and incredible time," she says. "And from that, I started reading all the different books about acting, the different methods, and then had my kind of inroads into how to be serious about it."
Dawson also credits that semester with introducing her to classmate-turned–friend and collaborator Talia Lugacy—an example of just how paramount those early years as an artist are for finding people who will grow with you from beginning to end. "You literally never know who that person is going to be in 10 or 20 years, and how those relationships that you created, just doing it for the love of it, could turn into something really valuable down the line," she says. "All of those relationships are important." (Dawson and Lugacy's collaborations include the 2005 short film "Little Black Dress" and "Descent" in 2007. Next up is feature film "This Is Not a War Story," which Lugacy wrote, directed, and stars in, with Dawson serving as an executive producer.)
"She's an Israeli-Moroccan who was wearing this big Stanley Kubrick T-shirt, and I was like, 'Who's that girl?' " Dawson remembers. "We would sit there and we'd make little short films. And it was so great, because I got this opportunity to really get into the filmmaking process and do research and get history on different amazing directors.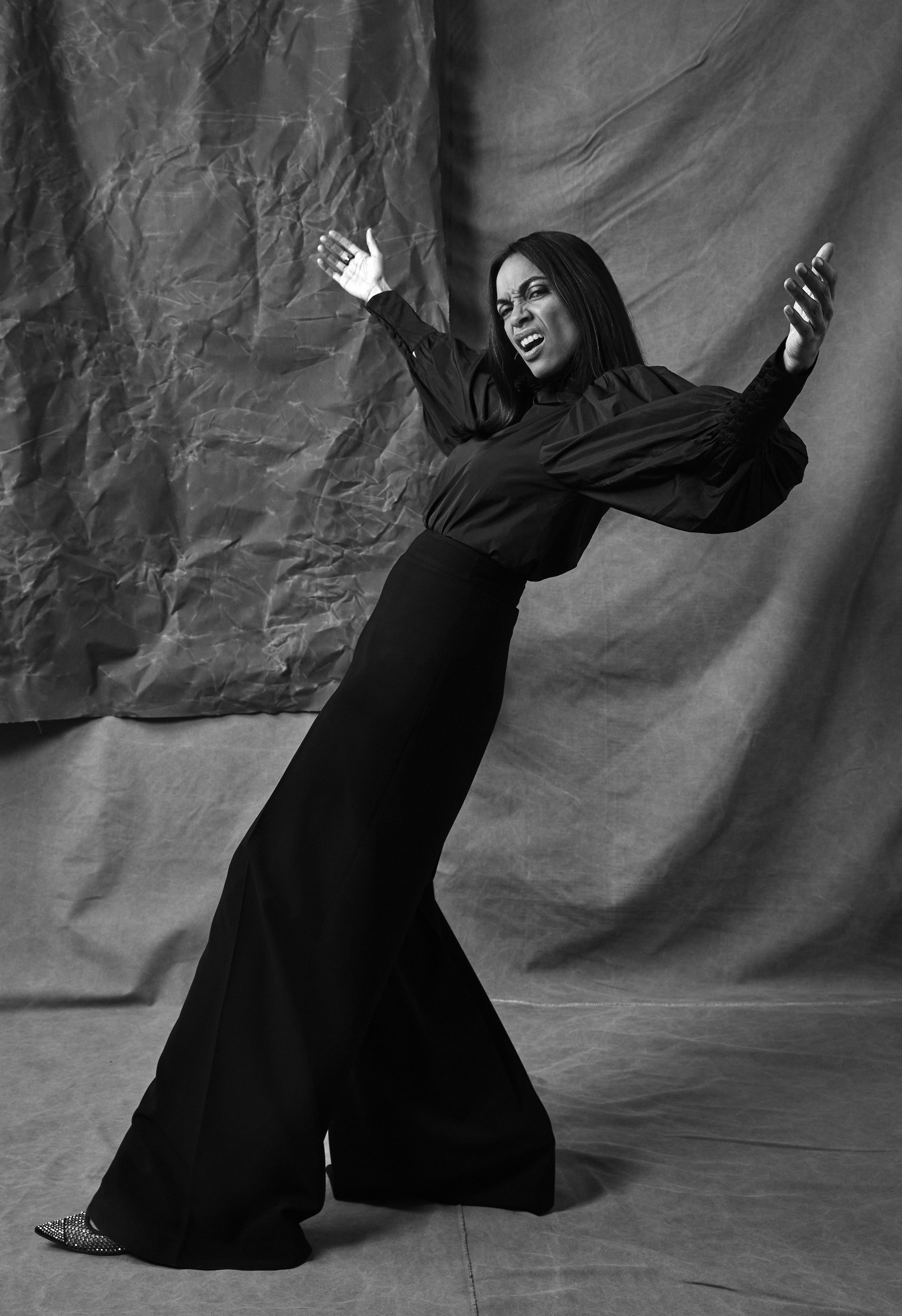 "We started making a list then about who I wanted to work with—which, during that time in independent film, the people who were really shining [were] Robert Rodriguez, Quentin Tarantino, Danny Boyle, Kevin Smith, Jon Favreau, Spike Lee—like, the dawning of independent film."
"You want to make sure you're dedicating as much to you being a real person as the character that you're trying to create."
Over her 25 years in the industry, Dawson has now worked with everyone on that list. Spike Lee's "He Got Game" earned her a SAG card in 1998, and she worked with him again four years later in "25th Hour"; long before her smattering of Marvel series on Netflix, Rodriguez and Frank Miller were the first to tap into her childhood passion for comic books with 2005's "Sin City" and its 2014 sequel, "Sin City: A Dame to Kill For"; Smith directed her in the raunchy 2006 cult classic "Clerks II" (with a third installment forthcoming); she worked with Tarantino in 2007's "Death Proof"; Boyle had her top-billed alongside James McAvoy in 2013's "Trance"; and she just worked with Favreau on his acclaimed Disney+ series "The Mandalorian." Add to that those earlier years in studio blockbusters like "Men in Black II," beloved musical films like "Josie and the Pussycats" and "Rent," and awards hopefuls like "Seven Pounds," and there's no doubt that she followed her father's request: Dawson got discovered and then some.
She credits the "incredible work ethic" she saw growing up for her determination to stay booked but happy with her choices. Her neighborhoods were filled with working-class families balancing the hustle of caring for one another and honing their practical skills (her dad built houses; her grandmother typed 100 words per minute) while still making time to find joy.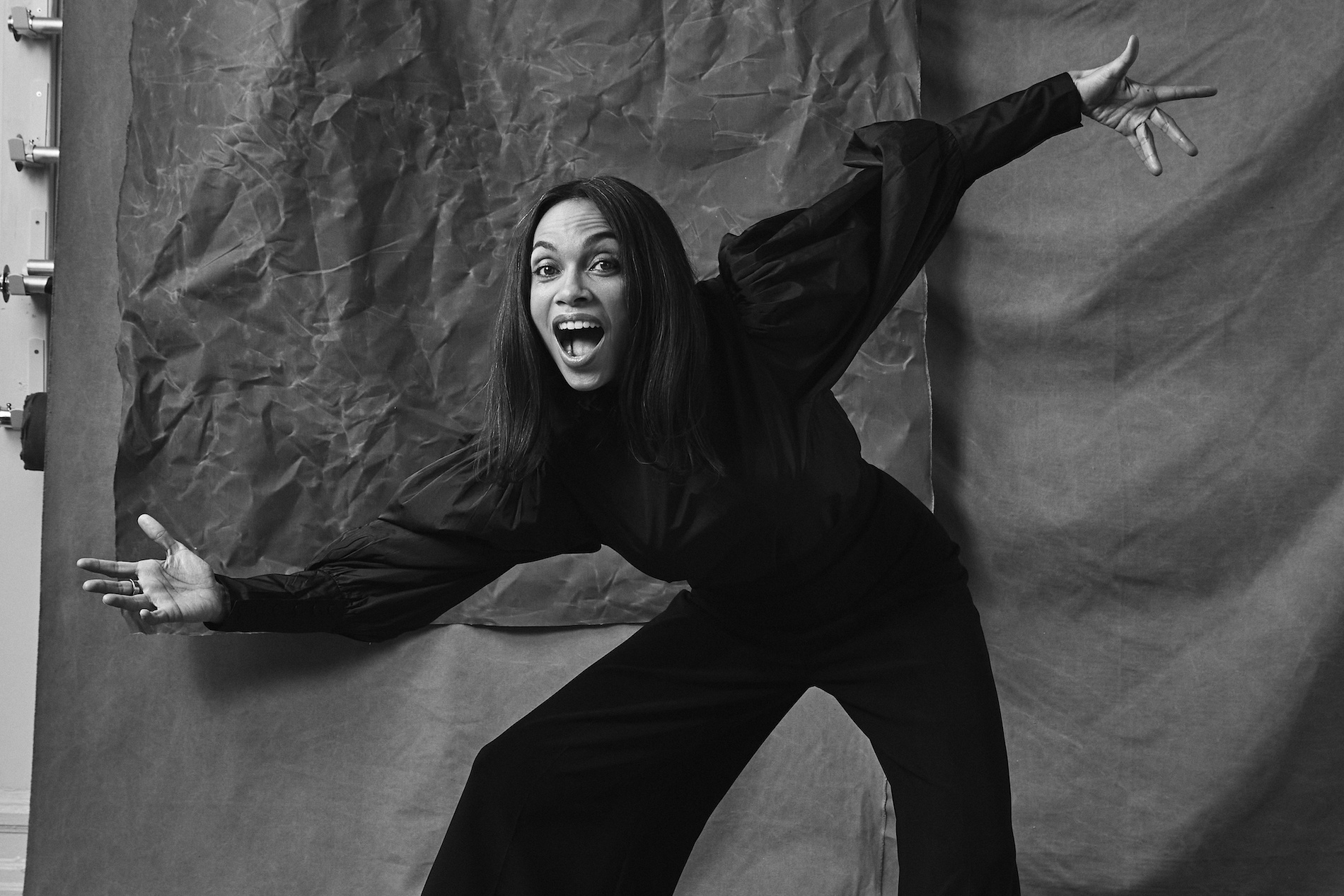 Dawson applied that ethos to the roles she wanted, and nowhere else—even when coming up against blockers like Harvey Weinstein. Relaying how he didn't want her to do "Sin City," she says, "I'll never forget, both Weinstein brothers, together and separately—it was three times in one night—at the premiere of 'Sin City' going, 'You know what? This film is special…. You were right to stick [to] your ground.' "
Looking at her genre-crossing credits (among them a laundry list of voiceover roles, including further outings in the comics space as Wonder Woman and Batgirl), it's clear Dawson understood that Hollywood typecasts young actors, particularly women; and she actively pushed against that to chart her own path. "[I was] opening myself up to [different opportunities], so when I can't get hired in this way, maybe I can get hired in that way—because I always had this assumption that, at some point, the Apollo hook was going to come and yank me offstage, and another junior chick was going to replace me," she says, laughing. "You know, I only took one semester at Strasberg; I get it!"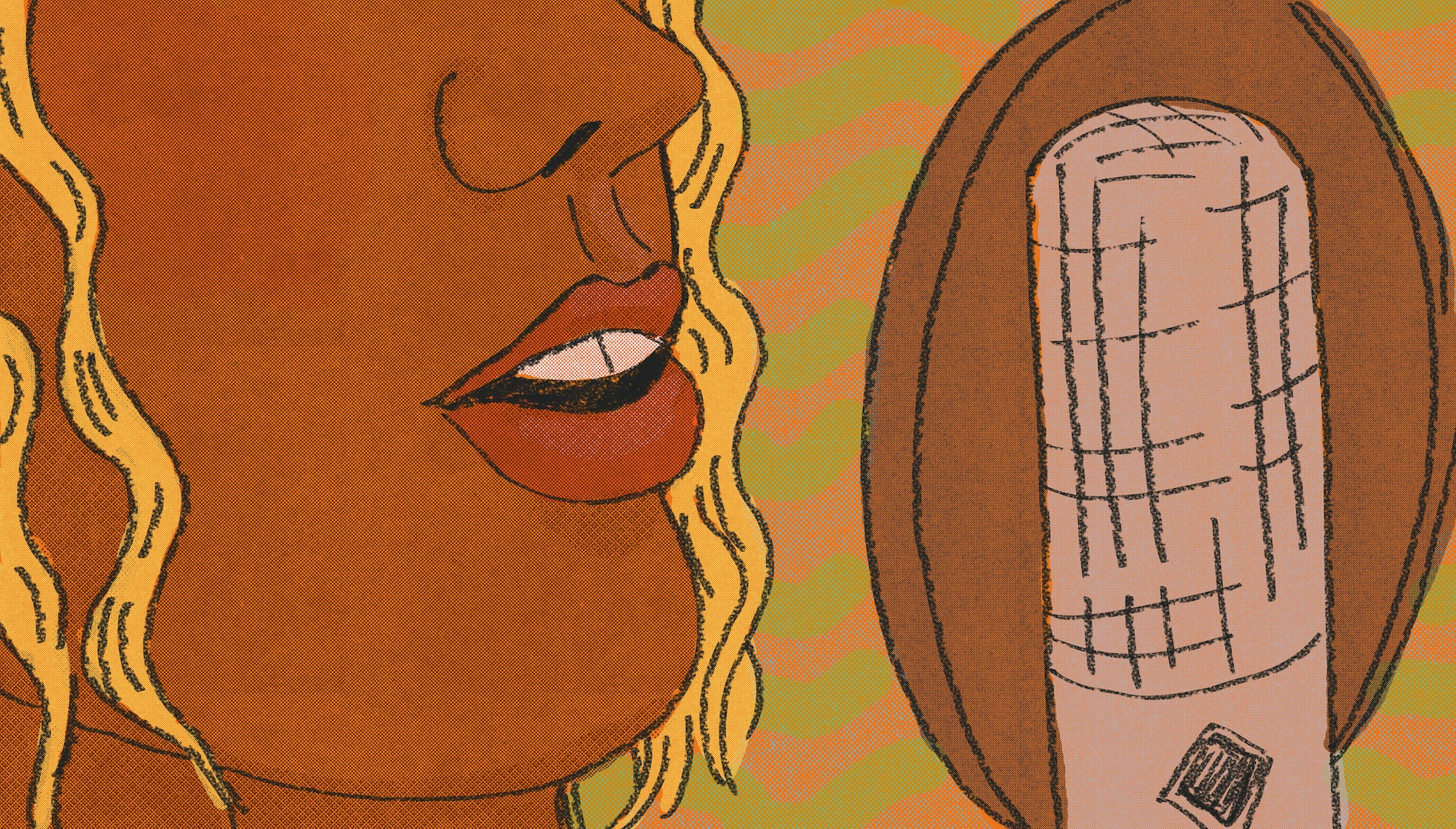 How To Become a Voice Actor
Next up for Dawson is Hulu's ultra-timely limited series "Dopesick." She stars as DEA agent Bridget Meyer in creator Danny Strong's adaptation of Beth Macy's 2018 nonfiction hit "Dopesick: Dealers, Doctors, and the Drug Company That Addicted America." She co-stars alongside Michael "my forever Batman-Beetlejuice" Keaton, Peter Sarsgaard, Will Poulter, Kaitlyn Dever, Michael Stuhlbarg, and Phillipa Soo.
"This job came out of nowhere, it felt like, and it was not just something to do; it was actually something that really, really resonated with me," Dawson says, adding that opioid addiction has touched her life personally by way of friends and family. "[I've been] outspoken about the war on drugs and how disproportionately it impacted people of color and people within poor neighborhoods. I've always been very curious about seeing how it's devastated the communities that I was raised in."
The series presents an opportunity for Dawson to marry her craft to her growing efforts in politics and activism, for which she's become more and more known. Previously swept up in the "hustle" of the industry and the next big thing, she's learned that her energy carries as much value onscreen as it does in personal, real-world endeavors.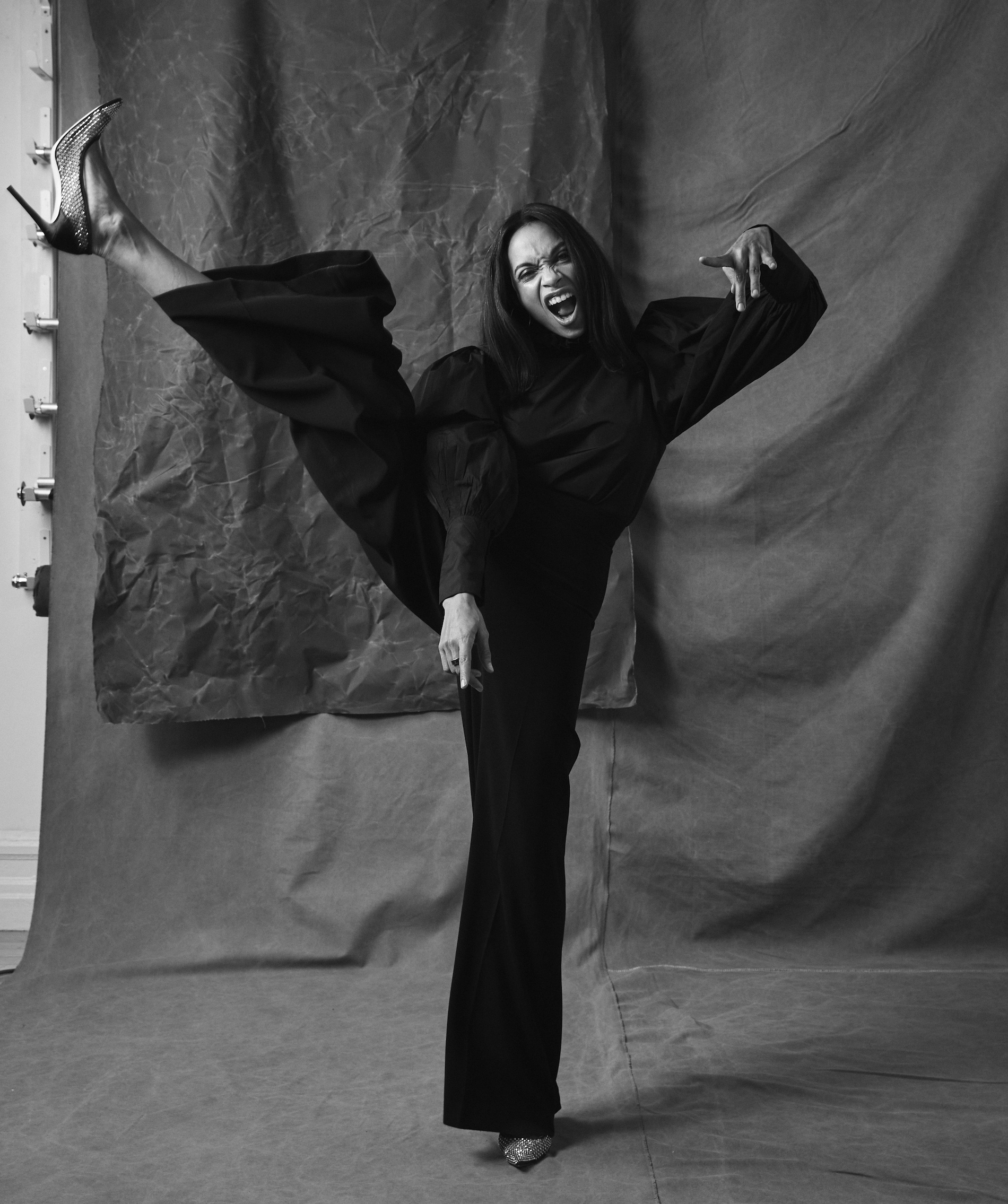 Grounded in meticulous research about the roots of the opioid epidemic and transcriptions of interviews with various figures—some lines even directly lifted from actual conversations—Dawson's Meyer is a fictional amalgam of several characters featured in the book; so a lot was left up to the actor as far as how she'd bring the agent to the screen.
"I wanted to have longer, curly hair. I wanted to kind of play with how she dresses and her personality, and I really got to just explore who she was in my body for what needed to be told, storywise," she says. "There were certain freedoms, because I wasn't exactly playing someone real."
It's a more exploratory approach to character-building that she learned with time.
"If you have to spend 10,000 hours to become an expert at something, then I am an expert, apparently," Dawson says of how far she's come in her work. "I can kind of zone in without all of the worry and stress and anxiety that I approached things with in the past. [Acting] still matters so much to me. I'm still super passionate, but I don't have to break my spirit down to get into it in the same kind of way. I don't have to be so tortured…. You want to make sure you're dedicating as much to you being a real person as the character that you're trying to create."
This story originally appeared in the Sept. 23 issue of Backstage Magazine. Subscribe here.
Looking for remote work? Backstage has got you covered! Click here for auditions you can do from home!
Photographed by Stephanie Diani in NY on 9/6