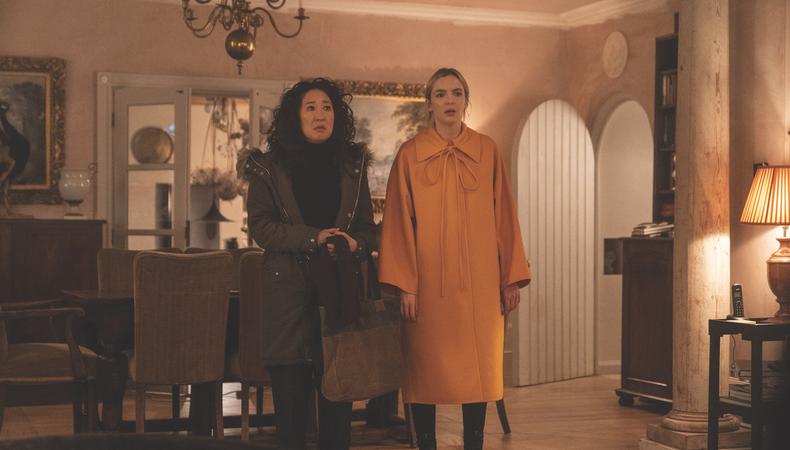 As we look back at 2020, we at Backstage have pinpointed the year's best big- and small-screen ensemble work for your SAG Awards consideration and beyond. For more voting guides and roundups, we've got you covered here.
Main Cast: Kim Bodnia, Jodie Comer, Sean Delaney, Henry Lloyd-Hughes, Owen McDonnell, Sandra Oh, Fiona Shaw
Casting by: Suzanne Crowley, Gilly Poole
Created by: Phoebe Waller-Bridge
Distributed by: BBC America
"Cerebral" and "unique" are words that get tossed around a lot when talking about crime drama. BBC America's "Killing Eve," however, is one unlike any you've ever seen; and there are countless reasons why, after the show's first season aired, it was all anyone seemed to be talking about.
Along the lines of such thrillers as "Sherlock" and "Hannibal," "Killing Eve" is a cat-and-mouse chase of a different cloth—more cat-and-cat, and occasionally mouse-and-mouse. The chase here doesn't have a clear-cut endgame; the saga doesn't finish with the antagonist in police custody. On "Killing Eve," our cat and mouse, as portrayed by Jodie Comer and Sandra Oh, aren't so much pitted against one another as they are intermingled and intertwined.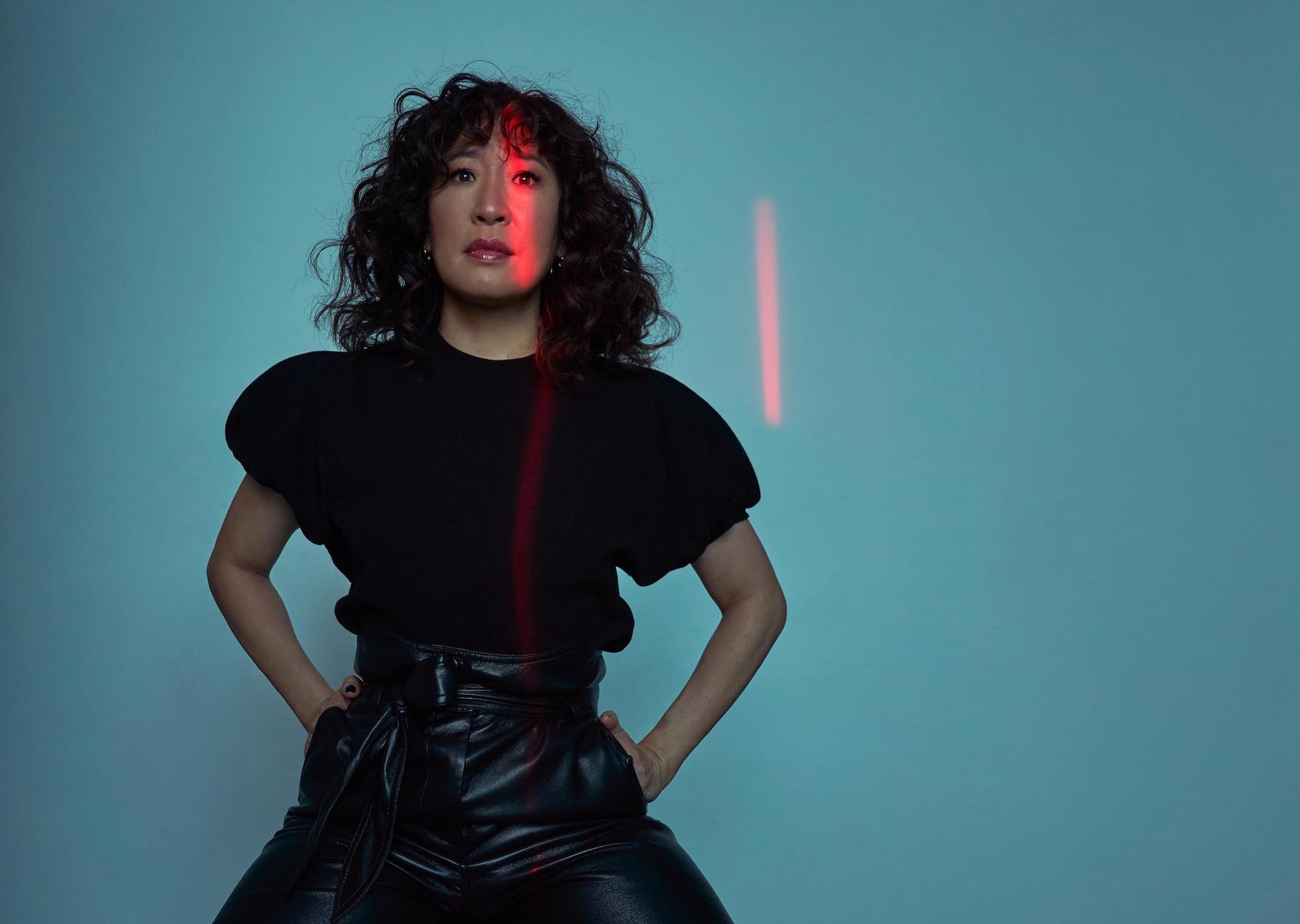 The Interior Life of Sandra Oh
The series follows Eve Polastri (the Golden Globe– and SAG Award–winning Oh), an intelligence investigator for MI6 on the hunt for the skilled but psychopathic assassin Villanelle (2019 Emmy winner Comer), who is leaving a trail of high-profile murders across Europe. As Eve tracks down Villanelle, she becomes bizarrely obsessed with her. Villanelle, who learns that she is being hunted, becomes equally obsessed with Eve in turn, leading the two to engage in a series-long, cross-continental waltz.
Each season—all of them slow-burning, dramatic, introspective, and sexy—has intentionally been led by a different female showrunner: Season 1 by Phoebe Waller-Bridge of "Fleabag" fame, Season 2 by Emerald Fennell ("Promising Young Woman"), this third season by Suzanne Heathcote, and the upcoming fourth season by Laura Neal. Part of the excitement of this decision is that the series gets a new set of eyes each year—and a chance to take new risks.
But there are certain aspects of the show that remain unchanged—namely, its look and feel, as well as its expert, layered performances. "Killing Eve" builds its world through its aesthetic. It dwells on decadence and lushness and, most importantly, overt femininity, using food, fashion, and a palette of pinks, reds, and corals to convey female desire. Eve and Villanelle are reflected in one another and back on each other—not just in their own desires, but also in how each one wishes to be seen by the world around them.
Oh, up until now in her career, has been under-cast and underutilized. With "Killing Eve," she has found the show she was always meant for and the leading role she has always deserved. As Eve, she is subtle and complex, expressive and subdued. Eve the character is cool and collected until the fire around her catches the hem of her coat, but Oh the actor is always in control.
Where Eve is dangerously curious, Villanelle is curiously dangerous, and Comer is transcendent in the role. There's no discounting the show's writing here, which makes it so easy to be charmed by a ruthless killer, but Comer is the show's secret weapon. With the flip of a switch, she goes from devilishly charming to disconnected to sorrowful, until finally you're just content with being terrified.
The remarkable Oh and Comer lead an equally skilled supporting cast, including the brilliant Fiona Shaw as Carolyn Martens, the head of the Russia desk at MI6. Shaw garnered two consecutive Emmy nominations for her portrayal of this manipulative, inscrutable character.
Rounding out the supporting cast are Owen McDonnell, Sean Delaney, Kim Bodnia, and Henry Lloyd-Hughes, among others, all of whom add to the intensity, wit, and power that makes "Killing Eve" one of television's most riveting dramas.
This story originally appeared in the Jan. 20 issue of Backstage Magazine. Subscribe here.
Want more? Stay in the loop with everything you need to know this awards season right here!