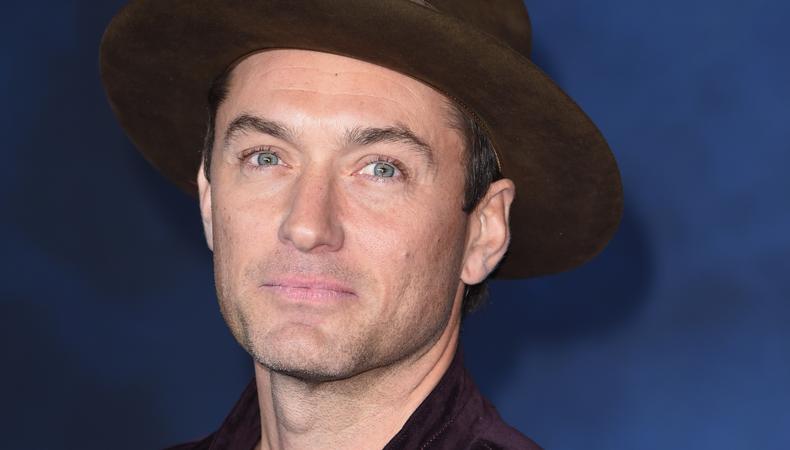 Hello, and welcome back to Week in Review, our roundup of industry-wide news. From stage to screens big and small, we've got you covered. It's everything you need to know and all you can't afford to miss.
Screen production news
Jude Law has defended the "indefinitely-shelved" Woody Allen film A Rainy Day in New York, shot last year as the #MeToo movement gathered pace in the fallout of the Weinstein Scandal. As historic sexual assault allegations re-emerged against Allen, co-stars Selena Gomez and Timothée Chalamet distanced themselves from the film, expressing regret for working on the project and donating their fees to charities. Last week, Jude Law told the New York Times that shelving the film was "a terrible shame." He added: "I'd love to see it. People worked really hard and put a lot in, obviously [Allen] included." Producers at Amazon Studios said "no date has been set" for the release, buckling to pressure from campaigners, including Time's Up, after Allen's daughter repeated allegations of sex assault against the director in December 2017.
Read more here.
Stage production news
New play I and You by Lauren Gunderson is to be streamed on Instagram next week. Starring Maisie Williams, a filmed version of the play – specially edited for mobile viewing – will be streamed for free on IGTV, Instagram's platform for longer content. Announced by London's Hampstead Theatre (who have also announced their next artistic director), it's the seventh time the venue has offered viewers the chance to catch productions online for free. I and You will be available for 72 hours from 6pm on 30 November.
Read more here.
In-depth
Ofsted chief: arts courses give 'false hope' about careers
Colleges offering arts courses have come under criticism from the chief inspector of Ofsted for offering "false hope" to students training to enter the industry.
Amanda Spielman, who leads the body overseeing standards in education, said last week that arts and media stands out "as the area where there is greatest mismatch between the numbers of students taking the courses and the employment prospects at the end."
Spielman said that colleges were selling training on lists of potential jobs "that are unlikely to be available for the vast majority of students," adding that putting the financial benefit of having high student numbers ahead of the best interests of young people was "unacceptable."
Although the comments were addressed to the broader arts sector, they apply directly to acting, with many Performing Arts courses for 16–18 year-olds advertised as leading to employment in the industry. Graduate careers advice and services such as Prospects are clear that actors spend "about 80% of their working life 'resting' (i.e. not employed as an actor)" and advise that they will likely need to "have other ways of generating an income". However, performing arts courses at higher education colleges frequently offer applicants encouraging statistics on employment in the industry. The London Studio Centre states that 97% of graduates are in work or study within six months, with 87% in a "professional" job.
Ofsted are now looking into arts BTEC diploma courses, which form the majority of performing arts courses at colleges, and rank below AS and A levels. Spielman said: "There is a point up to which courses that engage learners have value, but ultimately there have to be viable prospects at the end."
West End MDs warn of 'serious consequences' of elitist music education
Some of the West End's leading musical directors have warned of growing inequality for young people and "serious consequences" should they continue to be priced out of learning an instrument. MDs from new musical Six and Broadway-transfer Hamilton last week led a call for music tuition to become more affordable, after recent research from the Musicians' Union revealed that children from lower income backgrounds are now half as likely to learn an instrument as those from average and higher income families. Costs associated with learning an instrument were highlighted as the main barriers for poorer families, with MD Mike Dixon pointing to the "massively eroded" subsidy of music in schools meaning fewer children would have the opportunity to pursue music as a career.
Figures from both the music and theatre industries, including Andrew Lloyd Webber, have criticised the falling access to free music tuition in state schools – with Webber last year sponsoring £1.4m-worth of training for pupils and calling the neglect of music in the curriculum "appalling." Dixon said: "We have to find ways to give all children opportunities to learn musical instruments and to keep our musical heritage thriving, vibrant and, most importantly, inclusive. The standard of musicianship in our theatres, studios and concert halls is currently second to none internationally. We have to keep it that way."