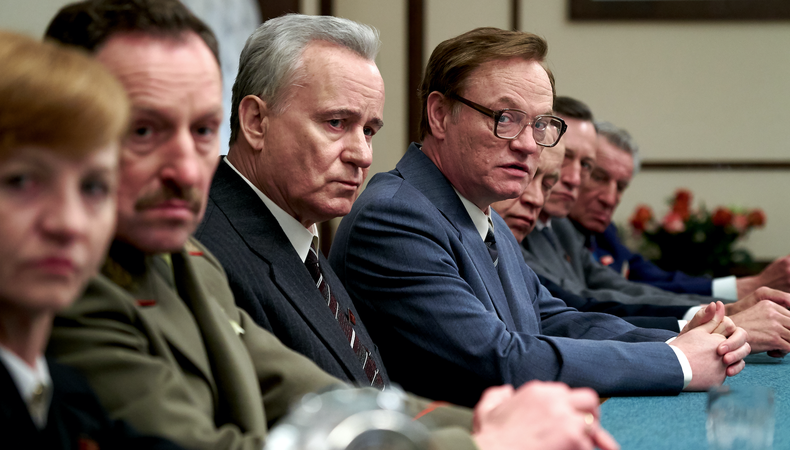 In a clear sign that 2019's battle of the studios rages on, Sky has announced it is to build a huge new film studio complex at Elstree outside London.
The Comcast-owned media giant plans to invest £3 billion in the first five years on a 32-acre, state-of-the-art facility with 14 stages, creating 2,000 new jobs in the process.
The announcement comes just three months after Disney's major new production deal at Pinewood Studios, a 10-year lease that effectively locks out competition and secures the vast facility for the next generation of Marvel blockbusters.
And back in July, Netflix struck a deal to set up a permanent production hub at the Pinewood-owned Shepperton Studios, where classic films from Blade Runner to Mary Poppins were created. The deal sees the streaming giant gobbling up virtually all of the legendary studio's capacity.
Netflix and Disney's studio deals threaten a shortage of sought-after UK production space, and Sky's Elstree development will create major capacity not just for Sky – who are committed to a strategy of ramping up original content produced in-house – but also for their Comcast cousins NBC Universal.
Why the sudden rush for studio space?
There's nothing sudden about the underlying causes – the UK has been enjoying a screen boom for some years now, fuelled by a variety of factors that includes a beneficial tax system, a highly trained workforce, and a track record of hit shows being made here including Game of Thrones, The Crown, and Chernobyl, alongside a long history of global film franchises from James Bond to Star Wars.
This year's dash for production capacity instead represents a tipping point – a realisation among global players that while the world's voracious appetite for high-quality content is not abating, top-flight production facilities are finite.
Good news for actors?
For UK actors, it's all good news. The UK screen boom powers demand for acting talent, as evidenced by Netflix's eagerness to engage with Equity and to partner up with BAFTA to sponsor the Breakthrough Brits. According to the British Film Institute (BFI), British films now account for 23% of global box office take, equating to £7.2bn in 2018. Sky CEO Jeremy Darroch says: "We share a joint vision to create a world-leading production capability that will support the creation of thousands of jobs in the creative sector." Elstree MD Roger Morris adds: "Sky Studios Elstree will be of immense importance to the UK Film and Television industry – it will…have a major impact on the UK's creative sector as a whole."
Good news for everyone?
While more billions being poured into the screen production industry has got to be welcomed, the inevitable losers will be the independent players, who are waking up to a new reality where all of the traditional studio hubs are now closed to them. This competition for resources and facilities may well be the reason behind a reputed 42% drop in independent British films over five years.
But across the creative industries, the current mood is buoyant. Nigel Wilson, CEO of Legal & General, who own part of the Elstree site and are assisting the Sky deal, had this to say: "Growing at twice the speed of the economy as a whole and accounting for over two million jobs, our creative industries are a key component of Britain's bright future."
More for UK actors? Check out the magazine.