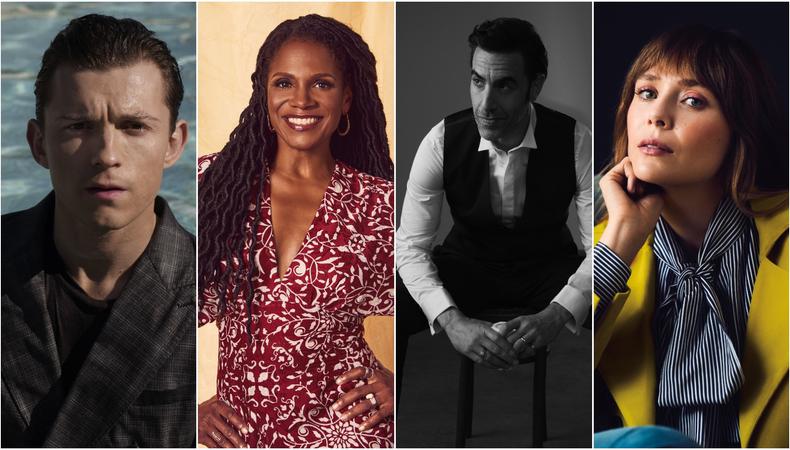 So you've spent this past year—or possibly several years—laying the foundation for your acting career and in 2022, you're ready to take it to the next level. First of all, congratulations! You've studied and practiced and you're ready for this.
Second of all, you've come to the right place: Here, we've rounded up some of the most useful advice from the best in the biz, who share the tricks of the trade that have taken them from good to great. From Emmy and Oscar winners, to living theater legends, to a real-life Spider-Man, some of today's brightest stars sound off below.
Kaley Cuoco: The project doesn't happen without the crew. Treat them as such.
"They are working so hard for you. There is no reason that you cannot love on them, thank them, empathize with how they're doing. They have families, too. They have lives, too," she says. "I think, as actors, we do, a little bit, put our head in the sand, do our job, and go to the next one. But, actually, when we leave is when all the work happens. And then we see it, and we're like, 'Wow, I did a great job!' Well, 400 people made you look really good."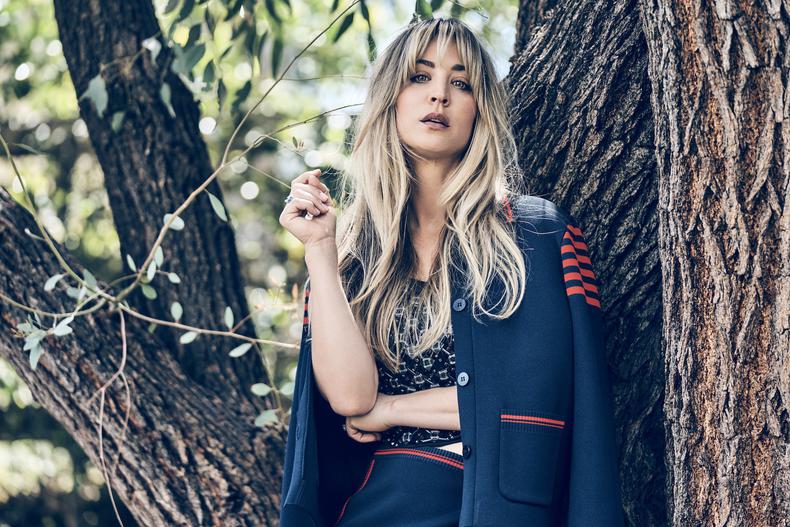 Tom Holland: Treat every single take as an opportunity to learn.
"I watch almost every take back while we're shooting. And it's something that scares directors quite a lot. You sometimes find people going, 'Why do you want to watch everything? Don't you trust me?' And it has nothing to do with my performance. It has everything to do with my physicality. It is like a dancer: When you learn to do a dance, you do it in the mirror. And for me, when I'm on set and I'm figuring a character out, especially [in] the first few weeks, I have to watch it back, because I need to know that I'm doing what I think I'm doing in my head. If I was doing a dance, and then I looked at it and I was like, 'Oh, my God, that looks nothing like what I thought it looked like,' I need to change it. It's been a really valuable asset."
Sacha Baron Cohen: Always prepare for another career peak—and valley.
"When I left university, I was quite arrogant. The life of an actor, no matter how good you are, no matter how much talent you have, is so dependent on luck. So when the opportunity comes, you've got to be great. It's tough; it never gets easier. 'Borat' the movie was the hardest thing I've ever had to do in my life. 'Chicago 7' had its own incredibly hard challenges. It's never easy to do really, really good stuff. Some people find it incredibly easy; I find it so hard. It's why I work very rarely. I think actors are really brave, because you're inherently living a life that's deeply unstable. Peaks are followed by troughs. You need luck, you need talent, and you need to work your ass off."
READ: How Mark Rylance Became His Generation's Greatest Actor
Elizabeth Olsen: Don't shy away from feeling vulnerable on set.
"Sometimes you're going to be foolish, you know? And [you need to] feel brave to be foolish. Sometimes people feel embarrassed on set and snap. But if you're in a place where people feel like they're allowed to be an idiot, you're going to feel better about being an idiot."
Rosario Dawson: Tend to your relationships now; they will benefit you later.
"You literally never know who that person is going to be in 10 or 20 years, and how those relationships that you created, just doing it for the love of it, could turn into something really valuable down the line. All of those relationships are important."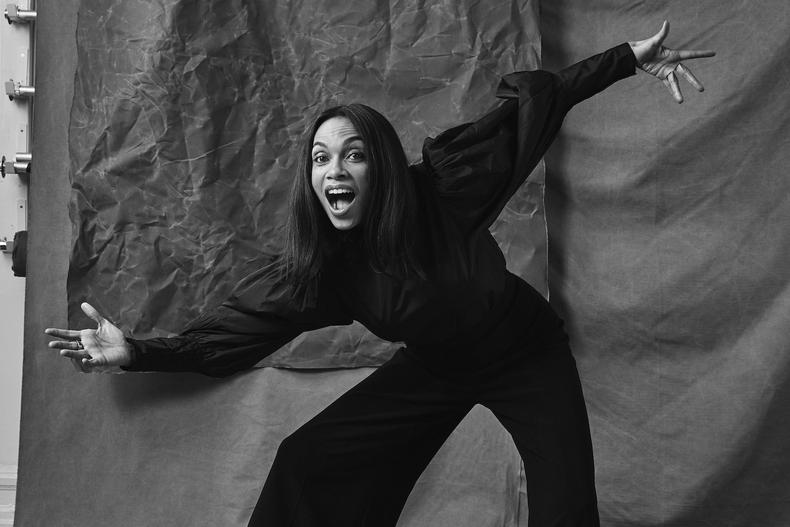 Martha Plimpton: Really ask yourself: What do I want to get out of this business?
"My mother was saying, 'Look, do you want to be a working actor or do you want to be a movie star? Because movie stardom, you can't get that. It picks you.' She said, 'You can either be frustrated because you're not getting picked to be a movie star, or you can be an actor. You can be a working actor and go from there.' "
Thuso Mbedu: Don't count yourself out.
"[Before my audition for 'The Underground Railroad' I thought,] I don't have the accent. But perform, give it your all, and just hope that you will be in the archives, or you will be in the back of the minds of the casting director for other productions that they have coming up."
WATCH: Berry Jenkins' Best Act Since 'Moonlight'
Audra McDonald: Find value in every project you take on.
"Is this something I'm going to learn from? Is it something that's going to compensate me as well as it can possibly compensate me, as far as the time away from my family is going to cost?"
Steven Yeun: Details matter, but don't get bogged down in them.
"I spent most of my early career trying to pick at the process [in] a very literal way. I think all those things are absolutely necessary. But while I was busy doing that, I was never getting to the intrinsic feeling of why this person exists and who they are in an intangible way. So when I look back at a lot of my early work, I cringe—because I feel like I'm missing something, like I'm performing a vision or idea from a third party of who I think I'm playing."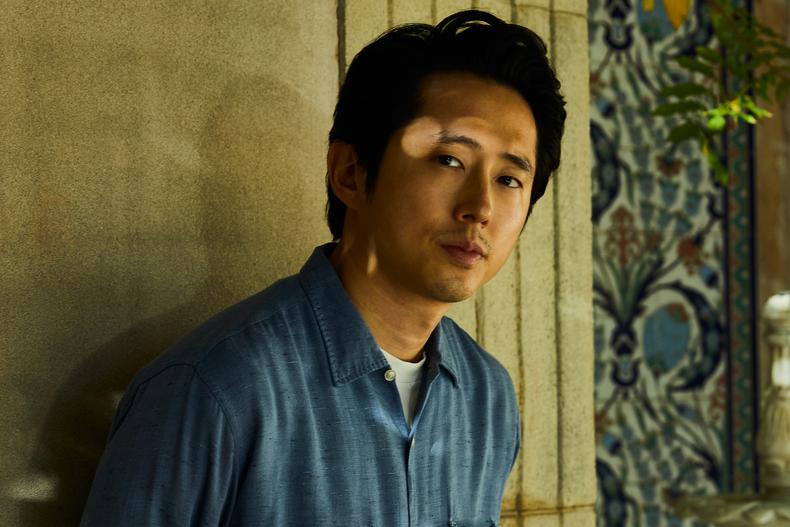 Neil Patrick Harris: Never stop striving for better.
"I don't like resting on my laurels. I'm trying to do the best work that I can, given what the circumstances are. And to leave as small a wake as possible so that those that I intersect with, the net result of those exchanges are positive.... It's a long game."
Kenan Thompson: An audience will tell you everything you need to know.
"It just trained my ear to listen out for certain reactions. When I would rehearse, that's what I would be fishing for. Everybody looked at me as fearless or whatever just because I was willing to try all these different things until I heard the reaction I was looking for. And then, once the audience came in, it was that same reaction times however many people were there."
READ: What Every Actor Needs to Know About Performing Comedy
Kate Winslet: "You're only as good as your last gig."
"[That was] a great thing to have been told, because it means, 'Alright, that one's done. On to the next.' I've still got to do the same amount of work. I never take it for granted. I'd never just 'show up.' God, the idea of that makes me feel slightly nauseous—I would never just wing it. It's a terrible thought to even contemplate! Because you can never rest on your laurels. Never expect that the world owes you anything. You have to go out there and get it and make the most of the opportunities that come your way, and that's what I've always tried to do."
Looking for remote work? Backstage has got you covered! Click here for auditions you can do from home!