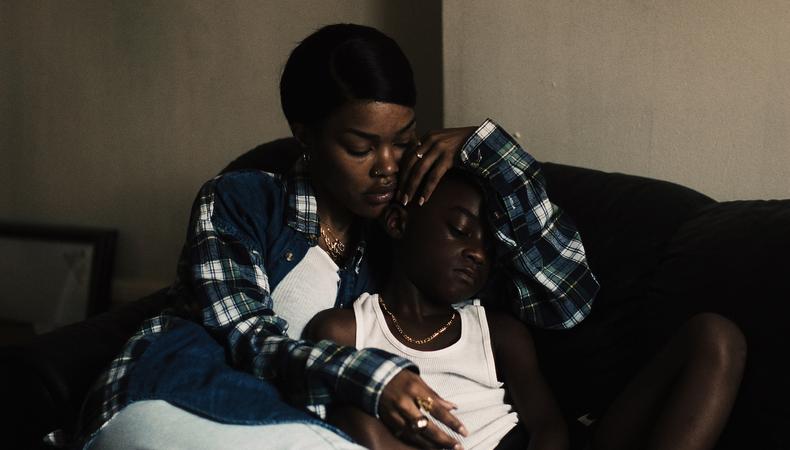 New York City is a recurring character in indie filmmaker A.V. Rockwell's work. It is, after all, the place where she grew up—and where she studied at NYU's Tisch School of the Arts. In "Open City Mixtape," a collection of short films she released between 2012 and 2014, Rockwell turns her camera on the seemingly small characters and intimate moments within the landscape of the bustling city. Her first feature, "A Thousand and One," won the U.S. Dramatic Grand Jury Prize at this year's Sundance Film Festival. The movie, another study of Rockwell's hometown, weaves together two narratives: an examination of the extensive damage created by gentrification and the tale of a family fighting for stability.
The story of a single mother and her son begins in 1994, right around the time the filmmaker herself was coming of age in Queens. Fresh from a stint at Rikers, Inez (Teyana Taylor) spots her young son, Terry, wandering the streets and kidnaps him in a bid to get him out of the foster care system. She's fiercely determined to cobble together a home and a life for the two of them. As we follow them over the years, the observant, sensitive Terry is played by three actors at different ages: Aaron Kingsley Adetola at 6, Aven Courtney at 13, and Josiah Cross at 17.
RELATED: How to Make an Indie Film
To cast her leads, Rockwell wanted to make sure she understood her characters to the core. "It was such a breath of fresh air when [Taylor] auditioned for the movie, because I had seen so many women by that point and I was looking for something that was very specific," the filmmaker says. "I wanted somebody who felt real to me, felt truthful—who would honor not only what it means to be a New York City woman, but to be a woman who is underprivileged. I didn't want any of that to feel performative." She was seeking an actor who was equipped to explore "the experiences of inner-city Black women coming of age in NYC," a perspective she says is "the most misunderstood and invisible."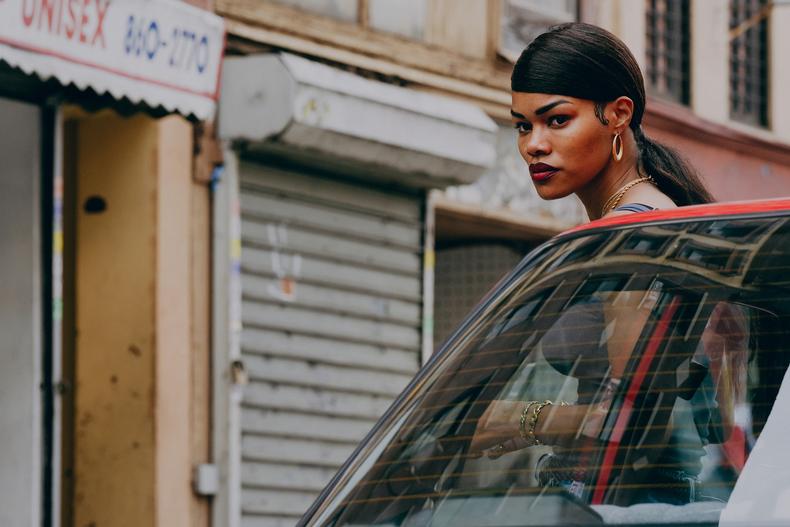 Understanding the "heart and soul" of her characters was crucial when it came to casting her three Terrys, since she needed to maintain consistency throughout. "As long as you have the right anchors for what makes your characters who they are, as you bring other people in, you can embrace everything that they have to give you—because you know how to continue guiding the process," Rockwell says.
"A Thousand and One" follows not just the evolution of Inez and Terry, but of the city itself. "I really wanted to unpack what happened during this time," the filmmaker says. "1994 was a pivotal year, particularly because Mayor [Rudy] Giuliani had come in and implemented this entire new vision he had for the city and a path that he wanted it to go on. This path and vision of a better New York City should have benefited everybody. But unfortunately, it did not."
To capture the story of how and why the city changed, Rockwell used visual effects to age NYC while also punctuating each turning point with archival audio and video footage—making the film not just a work of creative fiction, but also of record-keeping. For Rockwell, "A Thousand and One" is a "historical document" that allowed her to examine her own relationship with a changing New York. "This is how I relate to my city as somebody who always thought it would have space for me," she says.
This story originally appeared in the May 4 issue of Backstage Magazine.