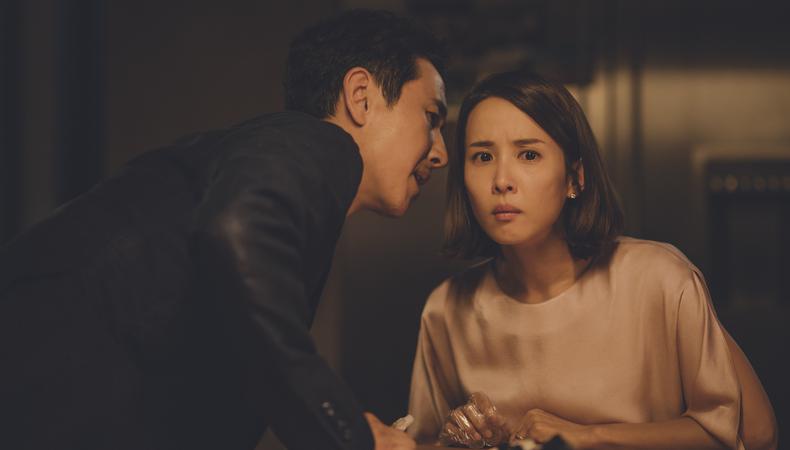 Want the inside scoop on all things awards? Welcome to Letter From the Awards Editor, our weekly series where Backstage's Jack Smart takes a look at the latest film and television news, industry trends, and awards projections that matter to today's working actor.
Dear Backstage reader,
The Oscars are already upon us! Quicker and more frantic than usual, Hollywood's precursor film awards this year included plenty of repeat wins, perhaps because voters didn't have as much time to reconsider, second guess, or be swayed by enduring press narratives and awards season fatigue. Does that make the results of the upcoming ceremony predictable? Not necessarily, dear reader. I'm not in the business of making outright predictions, but my gut says there are still plenty of races that could go in a surprising direction—perhaps none more so than the grand prize itself, best picture.
As this final chapter of the 2020 film awards season draws to a close Feb. 9, I'd like to wade into the waters of inclusion, representation, and whether the self-styled upholders of the film industry's best and brightest are reflecting their audience. Yes, I'm talking about diversity: that delicate, nebulous term that has become shorthand for encompassing the work and perspectives of people considered outside the status quo, namely people who don't belong to most industries' white, male majority.
The Academy has been criticized for centering that majority for so long it's practically an annual awards season tradition. Long before April Reign launched the #OscarsSoWhite Twitter campaign in 2015 after an all-white slate of acting nominees, everyone from Spike Lee to Eddie Murphy has been calling out the Oscars for ignoring nonwhite talent. (Here's a handy infographic illustrating racial disparities among winners.) Even California congressman Tony Cárdenas has weighed in on their failure to "fully reflect our nation." And with only five female filmmakers ever nominated for best director (less than one percent in the ceremony's 92 years) and with the vast majority of best picture winners made by and featuring the stories of straight white men, it's clear the Academy has a ways to go with reflecting moviegoing audiences.
Academy membership data is opaque, but the following factoids are reportedly true: in 2015 AMPAS counted around 6,000 voting members, and has expanded significantly, to almost 9,000 this year. That's largely because of the initiative called A2020 launched by then-president Cheryl Boone Isaacs, which aimed to make the Academy twice as ethnically diverse in five years. After Reign's awareness campaigns and not one but two consecutive #OscarsSoWhite slates, membership expansion has focused on incorporating new classes of women, people of color, and young voters. Credit where it's due: In 2012, Oscar voters were allegedly six percent nonwhite and 23 percent female; as of last year, it's 16 percent nonwhite and 32 percent female.
Not only is committing to diversity doing the right thing, it's in the Academy's best interests. Another factor I keep coming back to: the desperation of the Oscars, and every other televised ceremony, for increased viewership. I may not be a TV producer, but as someone who watches a lot of awards shows and has a decent amount of common sense, I know diversity sells. You want lots of different people tuning in the night of your awards show? You'd better make sure your telecast is showcasing and honoring lots of different people!
But more than buzz, what the Academy clearly craves is relevance. Judging by their self-conscious actions, that is what's at stake these days. It's why, after "The Dark Knight" failed to make the cut for best picture, the category expanded to more than five nominees, and why last year a "Popular Film" category was proposed but abandoned after backlash. Richard Brody at the New Yorker observed this year that the only thing the Academy seems to reflect is itself: not the industry, certainly not our country's demographics, just the reputation of its pool of members. Most of whom happen to be older, cisgendered, straight, white, and male.
Everything You'd Ever Need to Know About the Oscars
So with all these efforts to prove otherwise, to diversify and remain relevant and better celebrate different kinds of stories and storytellers, the question is clear: Has the Academy succeeded?
When it comes to recent Oscar results, the short answer is yes—with baby steps. The dramatic victory of "Moonlight," a queer, black, coming-of-age indie featuring no white people onscreen, altered the stereotypical definition of a best picture winner. For "Get Out," Jordan Peele became the first black person to win original screenplay, and "The Shape of Water" was the first best picture winner in years featuring a female lead. Last year, for "BlacKkKlansman," Lee finally won a competitive Oscar and individual black winners reached a historic high.
This season, however? Any perusal of Oscar coverage in the last few weeks will tell you the Academy is under fire again. An almost all-white list of actors, no female directors despite a strong crop of possible contenders, and best picture nominees that many believe feel better suited for Oscar races of years past.
There's one unusual, and frankly thrilling, exception: "Parasite," writer-director Bong Joon-ho's comedy-horror-satire classic so beloved by cinephiles that it became the Cannes Film Festival's first Korean Palme d'Or winner and the Screen Actors Guild Awards' first-ever foreign-language winner in their top ensemble category. Distributed stateside by indie upstart Neon, the six-time Oscar nominee is one of the most atypical contenders in the awards' history; no foreign-language film has ever won best picture.
'Parasite,' 'The Crown,' 'Maisel' + More Win at 26th SAG Awards
Crowning "Parasite" would help reverse public perception that the Academy has the taste and demographic makeup of a country club. Like "Moonlight," it's a best picture contender featuring no white people, in fact the only 2020 nominee that doesn't feature all or mostly white people. But its status as a film created outside the U.S. or U.K. makes a top "Parasite" victory challenging. Many believe that, like "Roma" last year, its likely win in the newly christened International Film category would be victory enough; particularly given Oscar members' tendency to spread the love among winners, how likely is it voters would reward Bong with best international and best film (and best original screenplay)? We'll find out in about 48 hours!
So what more needs to be done, to achieve these goals the Academy claims are priorities? The Women's Media Center says they should continue expanding until there's a "critical mass of women and people of color in all non-acting categories." Their educational initiatives should continue encouraging the moviemakers of tomorrow. And I agree with Brody about enforcing the rule that only those actively participating in the filmmaking industry today may vote. As he points out, "with many nonworking members exerting influence over the results, the nominations and awards are decided by people who have little personal stake in the outcome."
And holding the Academy accountable must continue. I recently spoke with an Oscar voter who wondered, in such an abbreviated season, whether this backlash over the mostly monochromatic nominees would affect the tendency to choose typical Oscar fare: a war epic like "1917" or love letter to Los Angeles like "Once Upon a Time in Hollywood." She also posited, given the best picture category's preferential ballot, that a reluctance to embrace foreign cinema could cause many to place "Parasite" low on their list.
But now we're getting into issues of a more systemic nature. Shifting Academy membership can shift the culture, but ultimately more effective would be the other way around. Until we, as a society, green light and promote stories by and about people that aren't just straight white men, and help Hollywood consider those stories prestigious and worthy of awards, our default mode of storytelling will continue as-is. The Hollywood Reporter this week published one of their anonymous voter ballots, in which an Oscar voter speaks frankly about their selections. Although likely not echoing the Academy at large, the voter's assertion that non-American films shouldn't compete in the best picture race—alongside the "regular" films, she said—is appalling xenophobia, and speaks to bigger cultural biases.
I keep coming back to director Bong's instant-classic comment in his Golden Globe acceptance speech. As translated by Sharon Choi, he said, "Once you overcome the one-inch-tall barrier of subtitles, you will be introduced to so many more amazing films." What a clever and succinct way of challenging Hollywood's tendency to play it safe, and its voters' tendency to honor narrow definitions of greatness.
Bias alert: I hope enough Oscar voters overcame that one-inch barrier. "Parasite" is more than just of of the year's best cinematic achievements. When it comes to this year's nominations, it represents pretty much the Academy's only hope of making good on its constant promises to embrace novelty, progress, and diversity.
Sincerely,
Jack
Some More Smart Stuff:
Like most weekends in this jam-packed season, last week celebrated multiple award recipients in multiple locales: film and TV screenwriters at the Writers Guild Awards, as well as the British equivalent to the Oscars, the BAFTA Film Awards. Bong and Han Jin-won for "Parasite" and Taika Waititi for "Jojo Rabbit" triumphed at both, so if you're looking to bet on the Oscars' original and adapted screenplay categories, look there. (Also look at this photo of the two of them flying from one awards ceremony to the next!)
Where did each of this year's Oscar-nominated actors get their start? You might be interested to know Joe Pesci's initial on-camera credit is as a backup dancer, or that Brad Pitt first appeared on screen in a 1987 movie called "Hunk." Click here for more.
Don't forget the Film Independent Spirit Awards—Oscar's hipper, more avant-garde cousin—are also held this weekend. Here's your complete voting guide, and here's everything you need to know about my favorite event of the season (it's at the beach!), including how to get involved as a voter.