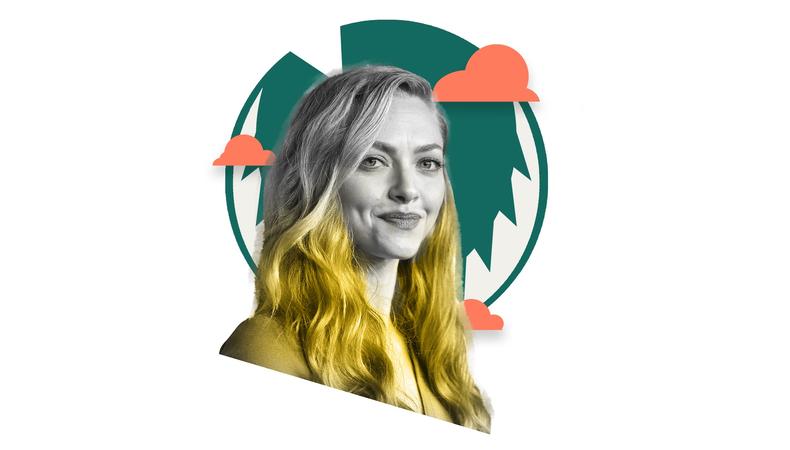 Amanda Seyfried gave everything she had to her transformative performance as Elizabeth Holmes in "The Dropout"—an experience that, as she explains in our cover story, challenged and thrilled her. But while she was living in Holmes' black turtlenecks, she was also chasing a certain "Popular" role in the land of Oz (which ultimately went to Ariana Grande). Read about her experience auditioning for the film adaptation of "Wicked," her favorite TV performance, and what it was like to work on "Mean Girls."
What's one performance that every actor should see and why?
Thomas Haden Church as Lowell from "Wings," because he's able to play idiotic yet truthful, and relatable and hilarious. It's my favorite show. I just think it's a master class. Karen Smith [in "Mean Girls"]—I really took from him [for my performance]. Playing characters like that is just so satisfying and harder than it seems. He's so consistently present.
What is the wildest thing you've ever done to get a role?
I have dreams that I'm still auditioning for "Wicked." Last summer while I was playing Elizabeth [on "The Dropout"], on the weekends I was auditioning in person to play Glinda in the movie version of "Wicked"—because I wanted it that much that I was like, "You know what? Yeah, I have to play the last scene of 'The Dropout' on Tuesday. I'll give my Sunday to you." I literally bent over backwards while playing the hardest role of my life. But I think it also taught me how far I've come as a singer, which I really wanted to prove. Because ever since "Les Miz," I was like, I need to be better. I need to do better. So whatever comes next in terms of musicals, I'm finally prepared.
Do you have an audition horror story you could share?
I guess it was back in the day when I couldn't act for shit, and I was 15, and I was just terrified. [Auditions] are very scary, but I love it; I love the fight. I love waiting for my agent to call and tell me whether or not I got it.
What advice would you give your younger self?
Stop worrying about the stuff you can't control, because there's so much of it, and it just really gets in the way and causes stress.
How did you get your SAG-AFTRA card?
"Mean Girls." It was my first movie, and we all just really enjoyed being around each other. I just remember just feeling like: If this is what making movies is like, I've just hit the jackpot.