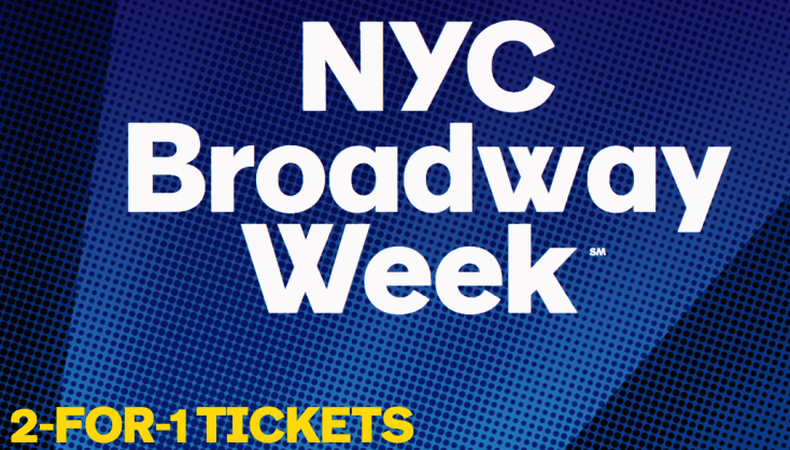 New York is the city that never sleeps, and with so many events and activities each week across all five boroughs, it can be hard to know what's actually worthwhile. Here are the events New York City actors should have on their radars this week.
Take advantage of two-for-one tickets.
As summer officially comes to a close, a slump in Broadway ticket sales is to be expected. However, producers' losses are your gain as tons of the Main Stem's biggest hits will participate in Broadway Week, offering tickets at a two-for-one cost from Sept. 4–17. Grab a pal and check out some of this past season's additions to the boards including "Anastasia," "Groundhog Day," and "Charlie and the Chocolate Factory," or revisit a long-running favorite like "Wicked" or "Beautiful." (Prices vary depending on show)
Carrie Coon returns to the New York Stage.
"The Leftovers" star Carrie Coon, who is also currently Emmy-nominated for her role on "Fargo," returns to the New York Stage in "Mary Jane," beginning previews at the New York Theatre Workshop Sept. 6. Coon will play the title role, an indefatigable mother coping with her son's chronic illness, marking her first return to theater since her Tony-nominated role in "Who's Afraid of Virginia Woolf?" back in 2012. (Tickets: $49)
Enjoy a Saturday in the park with art.
If you've been "meaning to go to Washington Square Park" recently but haven't found the motivation, Sept. 2 is the day to do it. The Washington Square Outdoor Art Exhibit returns to the one-time epicenter of all things cultural and will be ongoing through Sept. 4. The event will host artists from all artistic walks of life with an impressive lineup of paintings, photography, sculpture, and more. (Free)
Off-Broadway embraces K-Pop.
Anyone who's a fan of forward-thinking musical theater will not want to miss "KPOP," the new Off-Broadway musical billed as an "all-in" experience for audiences to immerse themselves into the world of Korean pop music. The tuner, featuring a book by Jason Kim with music and lyrics by Helen Park and Max Vernon, begins previews Sept. 5 at Ars Nova (where "Natasha, Pierre & the Great Comet of 1812" got its start). (Tickets: $45)
Take a Labor Day getaway to Montauk.
Whether or not you have an extra long weekend for Labor Day, a day trip is an excellent (and economical) way to recharge. In just under three hours via the Long Island Railroad, you can reach Montauk where the white sandy beaches speak for themselves. Head to the Ditch Plains beach, in particular, to watch some surfers do their thing while taking advantage of the many food trucks. Later, head to the Surf Lodge, where you can bid summer adieu with live music and trendy cocktails before heading back to the city anew. (LIRR tickets start at $21.25)
Check out Backstage's NYC audition listings!