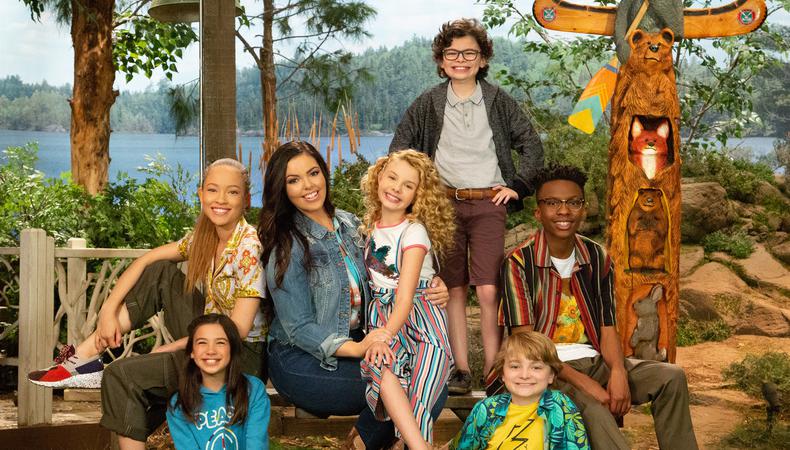 "Bunk'd" on Disney Channel follows the New York City-bred Ross siblings' summer camp hijinks. It's a great gig for any type of fun, Disney-loving child actor. Disney renewed the show for a sixth season, which is set to premiere sometime in 2022. While the show isn't currently casting, we have several other opportunities for you to explore. If you'd like to star in a role that reminds you of "'Bunk'd", check out these child and actor jobs. Trust us, these gigs will bring you right back to childhood camp days.
"Light In Us Dark Ones"
This feature film, which follows the life of UNC Chapel Hills' first African American woman student, is casting day players and bit parts. Two Black male actors, aged 7–11 and 8–11, are needed. The film shoots at the end of March through the first week of April in Raleigh, North Carolina. Pay is $60–$90 per day.
Want this gig? Apply here.
"Raining"
A short film about a stressed single father and his rebellious daughter finding common ground needs talent. Production wants female talent, aged 6–8, for a supporting role. The film shoots in early May in NYC and has a flat rate of $100 for a day of filming.
Want this gig? Apply here.
"New Moon"
In this short film, a girl overcomes her fear of the dark by accidentally setting a celestial cataclysm from her room. The film is seeking female talent, aged 5–10, to play the lead role of Nora. The shoot is in April (exact dates are TBD) in the Boston area. Pay is $125–$200 per day.
Want this gig? Apply here.
"New Creature"
This sci-fi psycho-thriller feature film set in the 1800s is looking for talent. Production wants male talent, aged 4–7, to play a little boy who is confined to a cabin and is the subconscious of the lead female role. The film dates are TBD in Georgia. Pay is $125–$200 per week.
Want this gig? Apply here.
"I Have a Dream"
Casting is underway for the musical "I Have a Dream." Production is seeking multiple kid actors, including two Black male actors, aged 7–11, and a Black female actor, aged 7–1. Actors of all genders, aged 7–13, are also needed for the ensemble of children protesters. Rehearsals and performances run in Atlanta, Georgia on TBD dates. Pay is a stipend that varies based on role.
Want this gig? Apply here.
Looking for remote work? Backstage has got you covered! Click here for auditions you can do from home!