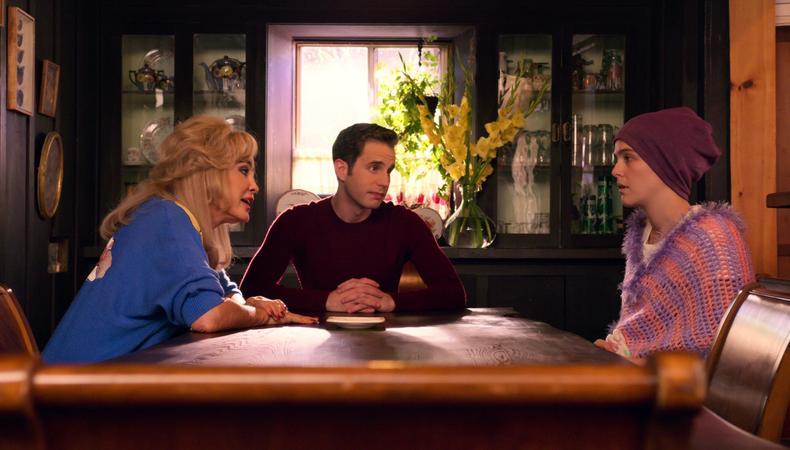 "There's just so much good TV out there," is a lament commonly heard in 2019. Peak TV is now a culture: at audiences' fingertips is a saturated marketplace of acclaimed productions. Running said market are multi-billion dollar companies aggressively competing for viewers' attention, time, and loyalty. Global streaming giant, Netflix, is aiming to charge ahead of the competition through an aggressive hiring campaign, quickly collecting a treasure trove of prolific talent from other networks. The strategy is turning heads, exciting viewers, and frustrating competitors.
Netflix, which has been largely credited for revolutionizing streamed entertainment, has been in creative overdrive since unveiling a billion-dollar plan to generate more original content. With other companies developing their own apps, Netflix overhauled production of their own movies and series before competitors could yank content and stream it elsewhere. No longer a platform, Netflix is now a producer. The result? Production hubs cropping up around the world; innovative approaches, like choose-your-own-adventure episodes; and, signing established talent: from showrunners to celebrities.
Show business is, after all, a business, as "Grey's Anatomy," "How to Get Away With Murder," and "Scandal" creator Shonda Rhimes reminded her fans, tweeting "Why do reporters always say writers were 'lured?' Like we're children following a trail of candy. I created a $2 [billion]+ revenue stream for a major Corp with my imagination. I do not follow trails of candy. I am the candy." Rhimes is one of many Hollywood powerhouses who now bat for Netflix. With a $150 million deal, she is expected to produce eight new shows for the company. Below is a list of other celebrities, showrunners, producers, and writers now in Netflix's dugout—often with nine-figure deals.
Kenya Barris, producer and writer of "Blackish" arrived at Netflix with a reported deal of $100 million.
David Benioff and D.B. Weiss, showrunners of HBO's "Game of Thrones" were offered $300 million to join Netflix as a duo. The pair will still produce Disney's "Star Wars" films.
Guillermo del Toro, Oscar-winning director of "The Shape of Water," is premiering his animated feature film, "Pinnochio," and "3Below" on Netflix along with the horror anthology "10 After Midnight."
Channing Dungey, former president of ABC Entertainment, became Netflix's vice president of original content in December.
Ava DuVernay, director of "Selma" and "A Wrinkle in Time" has directed the Netflix documentary "13th" and the series "When They See Us."
Hannah Gadsby, the Peabody-winning comedian behind "Nannette," was propelled into global stardom by Netflix. The comic monologist will return to have her next piece, "Douglas," streamed on the site.
Jenji Kohan, creator of "Weeds" and "Orange Is the New Black" signed a multi-year deal with Netflix in 2017.
Nick Kroll's "Big Mouth" was given a rare three-year deal with Netflix along with the show's co-creators Andrew Goldberg, Mark Levin, and Jennifer Flackett. Kroll also has his stage show with John Mulaney, "Oh, Hello," streaming on the site.
Ryan Murphy, showrunner of "Glee," "American Horror Story," and "Pose" was given a stunning $300 million deal to work for Netflix. His first series, "The Politician," premieres Sept. 24.
David Letterman, the iconic CBS late-night host, came out of retirement to create his new interview show "My Next Guest Needs No Introduction" for Netflix.
President Barack Obama and First Lady Michelle Obama have released a slate of programming—mainly documentaries—resulting from a multi-year deal with Netflix.
Whether it's a renaissance or a monopoly, it's clear that Netflix is doing all it can to remain top dog in the world of streaming entertainment. The impact on Hollywood—and the company's budget—has yet to be seen.
This story originally appeared in the August 22 issue of Backstage Magazine. Subscribe here.