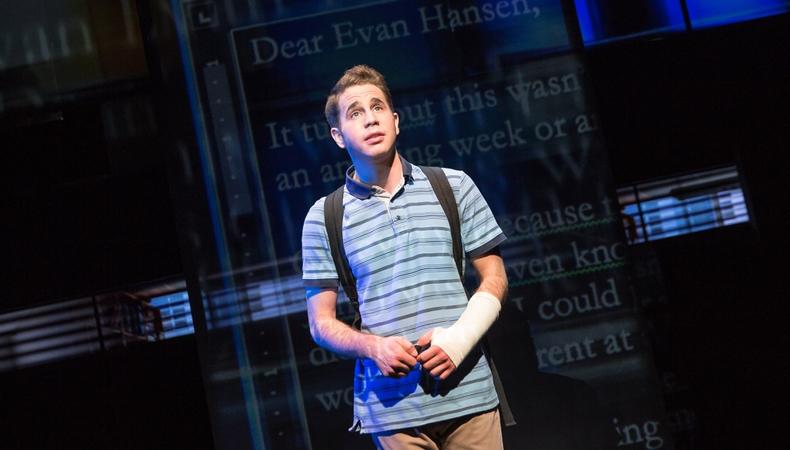 Greenlit means a project is officially a go, so all you have to do is follow these leads to stay up to date. You never know where you'll find an opportunity to land an audition!
"Dear Evan Hansen"
Today is going to be a good day, and here's why: the award-winning Broadway musical "Dear Evan Hansen" is officially getting a screen adaptation! "Wonder" helmer Stephen Chbosky is currently in negotiations to direct. Original music and lyrics writers Benj Pasek and Justin Paul will executive produce the pic, and book writer Steven Levenson will write the adaptation. This film could expand on its relatively small stage cast, especially in the arena of young talent. If Chbosky does get directing duties, we could possibly look to "Wonder" casting directors Deborah Aquila, Jennifer L. Smith, and Tricia Wood. If not, possibly stage CD Tara Rubin will cast the screen iteration.
M. Night Shyamalan Apple Series
M. Night Shyamalan's forthcoming Apple series is continuing to add to its already star-studded cast. "Harry Potter" star Rupert Grint will be joining the previously-announced Lauren Ambrose ("Six Feet Under") and Nell Tiger ("Game of Thrones") in the series. Additional details are sparse, but it will follow parents Dorothy (Ambrose) and Sean Turner, who have hired a young nanny to help care for their newborn child. Grint will play the role of Julian Pearce, Dorothy's younger brother. Tony Basgallop ("24", "To the Ends of the Earth") created the series and will serve as writer, while Shyamalan is executive producing and directing the first episode. There are still several major roles that have yet to be cast, including the roles of Sean and the nanny. Douglas Aibel and Stephanie Holbrook are casting the series.
"Zombieland" Sequel
Zoey Deutch has officially entered the city limits of "Zombieland." The "Set It Up" star has joined the cast of the upcoming "Zombieland" sequel, which will have Jesse Eisenberg, Woody Harrelson, Emma Stone, and Abigail Breslin reprising their roles. The film "will be set in a world in which zombie slayers must face off against many new kinds of zombies," according to Variety. Original director Ruben Fleischer returns to helm and is re-teaming with original writers Paul Wernick and Rhett Reese, so expect the sequel to have the same feel as the original. Original casting director John Papsidera is also returning. Production will begin in January.
"Young Wallander" and French Revolution Series From Netflix
Netflix continues to contribute to its ever-growing catalog of series and movies. The streaming platform has recently ordered two new series: "Young Wallander," a U.K.-Swedish series based on the early life of Henning Mankell's popular police inspector; and a series set during the French Revolution that will follow Joseph Guillotin, the future inventor of the guillotine, as he investigates a series of mysterious murders and discovers an unknown virus. French novelist Aurélien Molas and Gaia Guasti wrote the latter and will join the seven new French original productions after the opening of a fully-staffed Netflix office in Paris. As for "Young Wallander," the six-part series will begin production in 2019.
"The Dry"
Announced last week, "Dirty John" star Eric Bana will soon star in an adaptation of the Jane Harper bestseller "The Dry." Bana will play Aaron Falk, who returns to his hometown after two decades to attend the funeral of his childhood friend, who allegedly killed his wife and child before taking his own life. Aaron reluctantly agrees to investigate the crime further after it's believed its in connection with a madness that has ravaged the community after a decade of drought. Robert Connolly will helm the production from a script he wrote with Harry Cripps. "The Dry" will begin filming in late February in Victoria, Australia, so keep an eye out for casting notices, Aussies! Connolly regularly uses CD Jane Norris.