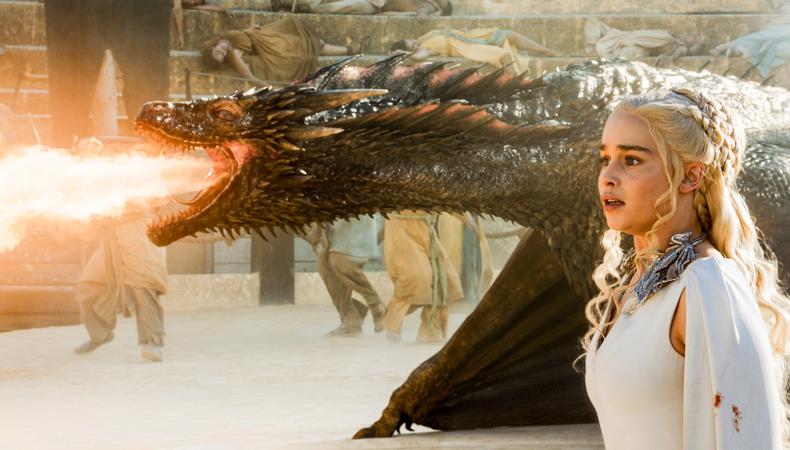 "Game of Thrones" fans eager to return to Westeros have to wait for more than a year before the arrival of the prequel. Set 300 years before the original HBO series, "House of the Dragon" will follow the Targaryens and be based on George R.R. Martin's book, "Fire & Blood." The good news is casting is underway so you'll want to keep an eye on Backstage for the latest casting news and casting opportunities for the show.
Until then, resist the urge to yell "dracarys" in impatience and keep yourself busy by conquering an HBO or fantasy project!
"SUCCESSION"
The HBO series "Succession" is casting background actors. Male talent, aged 25–45, is wanted to play security guards. Shooting will take place in NYC on dates TBD. Talent must get a COVID-19 test in March. Pay is $165 per 10-hour day with a $30 stipend for COVID-19 testing. Apply here!
"KING'S BLADE" PILOT
"King's Blade" follows Matthias Brayden coming out of years of hiding after a rebellion that destroyed his family's kingdom. Out in the open, he discovers the stolen sword of the last remaining King. The fantasy pilot is casting talent, aged 21–36, for supporting roles. Filming is slated for April in New York with a stipend of $125 per day plus meals and transportation provided. Apply here!
"OH TO PAINT A CAST DREAM, SING A CAT SONG"
This play, a quasi rap style poetic fantasy with background music, is looking for talent. Talent, aged 25–65, is wanted for a lead role and talent, aged 45–65, is wanted for a supporting role. Rehearsals will take place in November with flexible December dates in NYC. Pay is TBD. Apply here!
"THE ROLL PLAYERS" D&D TWITCH STREAM
Actors are wanted to play "Dungeons & Dragons" live during a stream every Friday night on Twitch. "D&D" experience is not necessary, but a love of fantasy is a must. Talent, aged 25–45, with improv skills is wanted. This is an unpaid gig for now, but once a Twitch partnership develops, payment to talent will be negotiated. Apply here!
"THE LEGEND OF RUDY"
This short film is about Rudy, a teenager upset by his parent's upcoming divorce, who in an attempt to escape, retreats to a fantasy world he's created. The production is casting male talent, aged 18–24, female talent, aged 18–25, and more. Talent should have at least slight experience with stage combat. Filming is scheduled for the spring in Chicago, IL. This is an unpaid gig. Apply here!