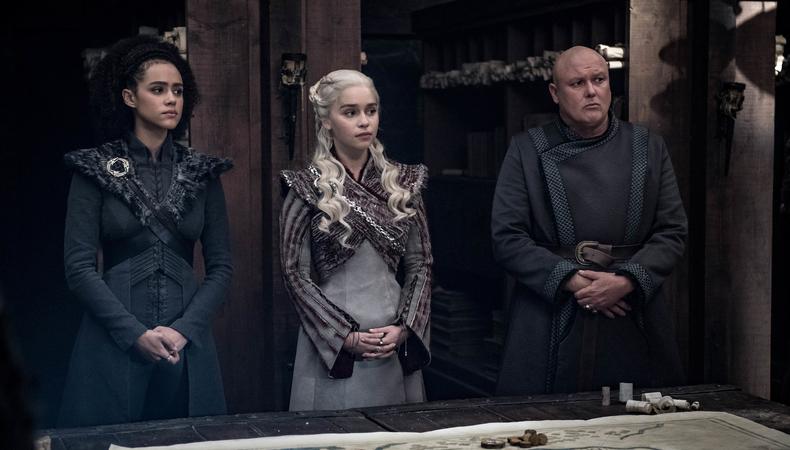 "Game of Thrones" fans eager to return to Westeros finally got a sneak peek of the new prequel series from HBO. Set 300 years before the original HBO series, "House of the Dragon" will follow the Targaryens and is based on George R.R. Martin's book "Fire & Blood." While there aren't any current casting opportunities for the series (keep an eye out on Backstage for the latest casting news!), we've decided to round up some similar gigs for you to apply to instead!
"2"
Described as a "sci-fi urban fantasy," this new series is looking for leading and supporting talent to join its ranks! The production is looking for female talent, aged 18–31, male talent, aged 25–60, and many more. Season 1 is slated for filming in Nevada in spring 2022 and will include professional pay, meals, lodging, and credit.
Want this gig? Apply here!
"Oh to Paint a Cat Dream, Sing a Cat Song"
This play, a quasi-rap-style poetic fantasy with background music, is looking for talent. Talent, aged 25–65, is wanted for a lead role, and talent, aged 45–65, is wanted for a supporting role. Rehearsals will take place in Nov. with flexible December dates in NYC. Pay is TBD.
Want this gig? Apply here!
"The Millets"
This scripted TV show requires voice acting and the use of full body motion capture suits occasionally. This series is looking for talent, aged 18 and older, for a role that will make subtle appearances in the first season, but will be a lead by season 2. They are also looking for a male, 30 and older, who will also have a larger role in season 2, but will appear in season 1. Rehearsals and production will take place in the UK. Pay is TBD.
Want this gig? Apply here!
"O" The Series
Described as a "black superhero-ish series focused around the current happenings in urban culture," this series pilot is looking for a supporting female role, aged 18-27 of Black or African descent. Rehearsals will take place in Greenville, South Carolina, with filming taking place in Atlanta on Feb. 24–27, 2022.
Want this gig? Apply here!
"The Department at the End of the World"
This pilot—described as an "office-based, sci-fi comedy"—is casting three leads. The first is a male actor over 30, the second is a female aged 18–30, and lastly a gender non-conforming talent aged 23 and older. Production is also casting two other roles: a male aged 40 and older and another actor aged 25 and older. Filming begins in early Feb. 2022 in the North East. Actors will receive a stipend
Want this gig? Apply here?