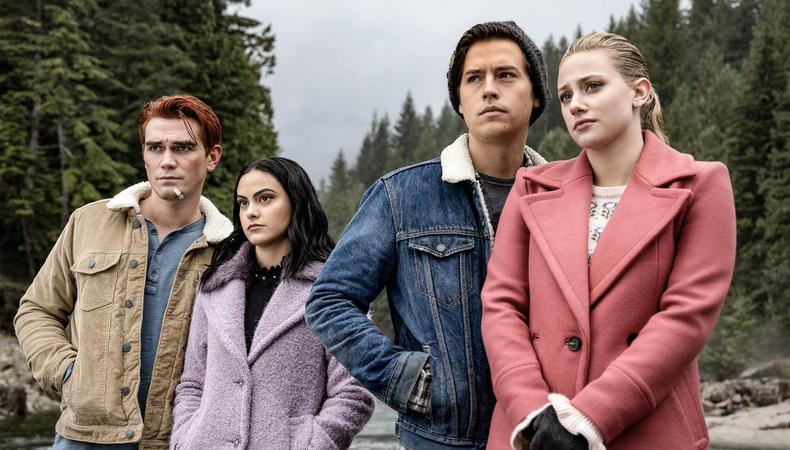 Welcome to Straight to Series, where Backstage takes a (very) deep dive into how some of the most successful television shows of this Golden Age got made—and, of course, how you can make one, too.
How do you take a slapstick comic-book series about a white teenage boy and his friends—which was a mid-century Americana favorite—and update it for the 2010s? Well, if you're "Riverdale" showrunner Roberto Aguirre-Sacasa, you take the "Archie" comic book series, turn it into a noir-style murder mystery, and cast some of the best-looking 20-something actors playing teenagers this side of the silver screen.
Every generation gets the teen soap it deserves and for today's teens, "Riverdale" is a thrilling pleasure, filled with edge-of-your-seat suspense, witty one-liners, hormonal teen angst, and everlasting friendships. And it all came from the mind of Aguirre-Sacasa, a former playwright who, in creating "Riverdale," is living his childhood dream.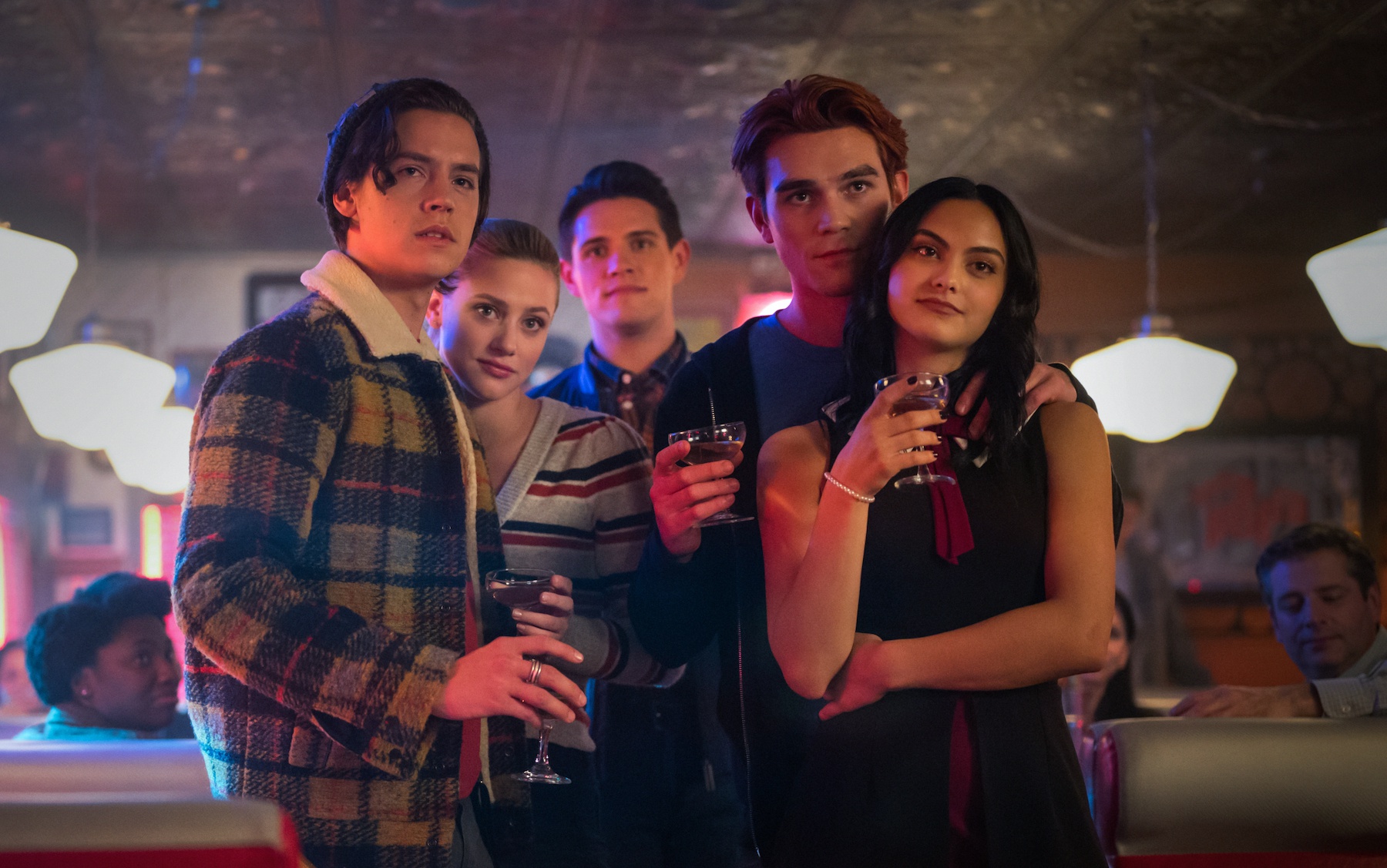 How to Get Cast on 'Riverdale'
Adaptation and Development
Showrunner Roberto Aguirre-Sacasa has been a fan of the "Archie" comics since he was in grade school. Following the light-hearted adventures and hijinks of a small-town red-headed teen named Archie Andrews, the "Archie" comics first debuted in 1942 and are still printing to this day. Aguirre-Sacasa himself first read the comics when he was 8 years old. To him, Riverdale, the town where Archie and his friends lived, was a place "where everyone was basically nice and everyone was basically friends and everyone would go and have hamburgers every night and everyone would go to dances," he said in an interview with The New York Times. "I wanted to be friends with them."
Aguirre-Sacasa studied playwriting at the Yale School of Drama. In 2003, he actually wrote a play called "Archie's Weird Fantasy," which depicted Archie coming out as gay and moving to New York City. Archie Comics sent a cease-and-desist letter and Aguirre-Sacasa renamed the play "Weird Comic Book Fantasy," and changed the characters' names. The play was produced at Dad's Garage Theatre Company in Atlanta.
When he graduated from Yale, Marvel Comics hired him to be a writer. He signed on to write for the "Fantastic Four" and his first issue was released in 2004. In 2011, Aguirre-Sacasa pivoted to Hollywood, writing on the television shows "Big Love" and "Glee."
It was during "Glee" that he met Jon Goldwater, the head of Archie Comics. While at New York Comic Con, Aguirre-Sacasa suggested a crossover comic, where the cast of "Glee" would meet the Archie characters. Goldwater agreed. Following the success of the crossover series and his "Afterlife with Archie," where Riverdale is overrun by zombies, Aguirre-Sacasa was named Archie Comics' chief creative officer.
READ: The Advice 'Riverdale' Director Mädchen Amick Got From David Lynch
In 2013, Aguirre-Sacasa began to shop an Archie feature film around and was even in talks with Warner Bros. "It just got crazy," "Riverdale" executive producer Sarah Schechter told Entertainment Weekly. "There were, like, time portals. At one point one of my bosses said, 'What about Louis C.K. for Archie?' I called Roberto and said, 'Don't close the deal. Run away.' Soon after I left [to run Berlanti Productions], one of the first calls was to Roberto to say, 'Why don't we do this as a TV show?' "
Fox was interested in the project, giving it a script deal in 2014. The company then dropped the project making room, in 2015, for the CW. But the big question remained: What did a comic book series about the good-natured mayhem of wholesome teenagers have anything to say about today's world? Or, as "Rivendale" executive producer Greg Berlanti said to EW, "It's 'Archie,' so people needed to know, 'Why is it still for today?' " Berlanti knew something about teenagers—he's in charge of a number of the CW's superhero slate, including "Supergirl" and "Arrow," as well as teen TV classics "Everwood" and "Dawson's Creek." "Riverdale" received a pilot order from the CW in January 2016.
"It's 'Archie,' so people needed to know, 'Why is it still for today?' "
Instead of replicating the sunny tone of the comics, Aguirre-Sacasa turned "Archie" into something darker. The notable love triangle between Archie, Valerie, and Betty was intact, but set in the backdrop of a murder that shakes the entire town of Riverdale, revealing the cracks in its sunny facade. "When we added the murder-mystery element to Season 1, the show unlocked creatively for me," Aguirre-Sacasa told EW.
"Riverdale" has come a long way from its comic book origins. Aguirre-Sacasa uses a variety of references when describing "Riverdale": "Our Town," "The Breakfast Club," and "Twin Peaks" among them. It is not an adaptation, it's a re-invention.
"I think what we discovered is that Archie alone got us part of the way there," he told SyFy Wire. "But what really pushed us and captured people's imagination is the idea of taking this beloved property that people know and have association with and completely subverting it. That felt like the magic ingredient."
Casting (for the Perfect Redhead + Beyond)
It took six months to find the cast for "Riverdale." The first people to land their roles were Lili Reinhart and Cole Sprouse, who play Betty Cooper and Jughead Jones, respectively. In the show, Betty is sweet and soft-spoken with an unrequited crush on Archie and Jughead is Archie's sometimes-friend who is also the sardonic narrator. Camila Mendes was the next of the principal roles to be cast; she plays reformed rich girl Veronica, who is new to the town of Riverdale.
Sprouse knew something about portraying young people and antics on-screen—he had been on the receiving end of childhood stardom from Disney's "The Suite Life of Zack & Cody." But when Sprouse realized that his Jughead wasn't going to be a hamburger-eating goofball, and rather a perceptive truth-teller, he was in. "The classic, sitcom, goofy-hijinks stuff that my brother [Dylan] and I were doing in 'The Suite Life,' is what I wanted to stay away from, frankly, when I was reading for this part," he told Vulture.
During his audition for "Riverdale," Sprouse "asked Roberto if I could read it like Rod Serling [from 'The Twilight Zone'], he was like, 'Uh, yeah, of course!' I got a good idea of where we stood then. But when we shot the pilot, I really knew where we stood, in terms of the film noir elements and the darker tone. That's when I knew this was a show I was really excited to do."
Reinhart auditioned for the role Betty. The first time she sent a self-tape in for the show, while living with her parents in North Carolina, she had been on an anxiety medicine that gave her drastic mood swings. "I spent three hours on my first audition tape, and I felt like I could not get it right," she told W Magazine. "I sent it in, and wasn't the girl. It doesn't surprise me, because I was in a shit place when I taped that."
The second time Reinhart auditioned for "Riverdale," she had moved to Los Angeles and was in a better place figuratively. "I auditioned in-person with a fresh take, and a fire under my ass that I hadn't had before," she said. "I felt so close, and I had been so close to so many things before, that I didn't want to let this one slip through.
"I remember leaving the final audition and calling my manager, as I was driving towards the sunset, and saying, 'I feel proud of myself for what I've done. Regardless of what happens, I feel happy and really at peace.'"
And I truly felt that." Later that day, she got the call saying the part was hers.
The role that ultimately proved hardest to cast was Archie himself. As Aguirre-Sacasa explained to Vulture, "Archie is going to have some darkness and a little more brooding, but you didn't want that to take over everything," he said. "You wanted a sense of that underneath and on the edges of that performance, but not a joyless vampire. So you had to have the right mix of edge and earnestness, and be able to handle the brightness of Archie, but also the depth of a kid who is really struggling with stuff."
One of the final actors they saw for the role was K.J. Apa, a half-Samoan actor, who had just gotten off the plane from his native New Zealand; "Riverdale" was his first audition in Los Angeles. For his audition for the series' producers and writers, Apa played Stevie Ray Vaughan's version of "Mary Had a Little Lamb" on his guitar. "I felt really confident after I played that song, because music comes really naturally to me and it's always something I've been really passionate about," Apa told Vulture.
There was just one problem: Apa isn't a natural redhead, and so his dark brown locks had to be dyed a rust color (the person who did the job also does Amy Adams' hair). "It was really painful the first and the second time I got it done, because they do my eyebrows as well," said Apa. "They ended up bleaching my eyebrows, and I had two holes—they burnt into my skin." The actor has to go in every two weeks for touch-ups, and he's not the only one. Reinhart had to dye her hair blonde and Cole dyed his black.
Notable members of the supporting cast include Ashleigh Murray as Josie McCoy, the lead singer for the popular band Josie and the Pussycats, and Casey Cott as Kevin Keller, the first openly gay character in Archie Comics history. The adult cast, playing the parents and authority figures, is fittingly filled with teen favorites of yesteryear. "Beverly Hills, 90210" heartthrob Luke Perry was cast as Archie's father Freddy; "Breakfast Club" star Molly Ringwald signed on to play a recurring part as Archie's mother Mary (she was promoted in Season 4 to series regular).
Perry admitted he was "pretty skeptical at first" when he read the script. "But by the time I got halfway through it, I knew it was gonna be great, I knew it was gonna be crazy," he said on the Today show. "There is some darkness, but there's always humor in the darkness."
READ: How to Audition for the 'Riverdale' Casting Director
And in another spiritual convergence, "Twin Peaks" star Mädchen Amick signed on to play Betty's mother, Alice. Amick also directed the Season 4 finale of "Riverdale." As she wrote in an article for Backstage: "As my television directorial debut aired on May 6 as the finale episode for Season 4 of 'Riverdale,' I was able to look back on the life choices that have shaped my long career and vice-versa. I wouldn't change a thing. If I could, I would remind myself not to be afraid to forge my own unique path."
Filming in Canada
"Riverdale" filmed its pilot on March 14, 2016 in and around Vancouver, British Columbia. Filming lasted until March 31 (though the establishing aerial shots of the town are actually filmed in Harbor Springs, Michigan). On May 12, the pilot was given a series order by the CW. As Reinhart said to W Magazine, "We found out that we got picked up the same day that we got to watch the pilot for the first time… We went to the studio to watch it, and we left and an hour later the Deadline article got released that we got picked up. I felt like, 'We did it.' All my money problems went away in that moment, and I just felt like a successful working actress. I was so excited to be working and to wake up and know that I had a job."
Production on the remaining 12 episodes of Season 1 began on Sept. 7 that same year, also in Vancouver, and wrapped on Dec. 12. The most iconic set on the show is arguably Pop's Chock'lit Shoppe, the place where the teens relax at the end of a long day of drama with milkshakes. For the pilot, it was shot at the real-life Rocko's Diner (which has also been used in films like "Percy Jackson and the Lightning Thief" and "Horns"). For subsequent episodes, a full-scale diner set was built on a parking lot in a Vancouver suburb. "This is a functioning diner," Sprouse told Vulture. "We actually had an 18-wheeler pull in, thinking this was a legit diner."
Release and Teen Stardom
"Riverdale" premiered on Jan. 26, 2017 on the CW to positive reviews and respectable ratings. More importantly, the show's done extremely well within its target demographic: teenagers. It picked up seven awards at the 2017 Teen Choice Awards. The fans have even created monikers for the different romantic pairings in the show: "Bughead" (for Betty and Jughead) and "Barchie" (Betty and Archie) are rival ships. The "Bugheads" got the edge for a while when Sprouse and Reinhart dated in real life on and off from 2017 to 2020.
Netflix also picked up the show during its first season and, according to Vulture, the additional exposure "Riverdale" got via the streaming platform helped contribute to high ratings for the second season premiere. (Netflix notoriously doesn't release ratings but "Riverdale" continues to be one of its more popular offerings.)
Where Do We Go From Here?
"Riverdale" has been on the air for four seasons. And it has not been all dark and sexy; the show has had not one, but three musical episodes, for example.
In 2019, "Riverdale" was rocked by the sudden and untimely death of Perry on March 4, from complications after a stroke. It was in the middle of the show's third season. And it meant that the character of Fred was also killed off. The series' fourth season premiere was dedicated to Perry and to how Fred died. As Aguirre-Sacasa explained, it took the team a long time to figure out a way to address Perry's death. "When Luke passed it was such a shock, and we were so sad—we were so bereft—and we knew we had to address it some way, but we didn't want to get it wrong," he told Variety.
Then this year, "Riverdale" was in the middle of filming its fourth season when the COVID-19 pandemic shut down production on March 11. The fourth season was consequently truncated, concluding with episode 19. But the series has been renewed for a fifth season. Its popularity has also inspired multiple series of a shared ilk.
Aguirre-Sacasa took a similarly dark tone, with more macabre elements, when he developed "The Chilling Adventures of Sabrina" for Netflix, based on the Archie comics character of Sabrina the teenage witch and the comic series Aguirre-Sacasa wrote of the same name. Unfortunately, the show also hasn't been as long-lasting as "Riverdale"; the Kiernan Shipka-starrer was recently cancelled by Netflix after its second season.
Aguirre-Sacasa also teamed up with Michael Grassi, a producer and writer on "Supergirl" and "Riverdale," to create "Katy Keane" for the CW; the characters in that series of Katy Keane and Josie McCoy were introduced in "Riverdale." The show takes place five years after the events of the first four seasons on "Riverdale," as the characters move to New York City. "Katy Keane" debuted on the CW in February 2020, but was cancelled after one season.
"But what really pushed us and captured people's imagination is the idea of taking this beloved property that people know and have association with and completely subverting it. That felt like the magic ingredient."
Meanwhile, Aguirre-Sacasa promises that when "Riverdale" returns for Season 5, there will be a time jump and more diversity. In June, "Riverdale" actor Vanessa Morgan, who plays Toni Topaz and is the only Black series regular on the show, posted on Twitter, saying: "Tired of how Black people are portrayed in media, tired of us being portrayed as thugs, dangerous or angry scary people. Tired of us also being used [as] sidekick non-dimensional characters to our white leads. Or only used in the d's for diversity but not actually in the show."
In response, Aguirre-Sacasa tweeted that Morgan was right. "We will do better to honor her and the character she plays. As well as all of our actors and characters of color." He also added, "'Riverdale' will get bigger, not smaller. 'Riverdale' will be part of the movement, not outside it." So suffice to say, when "Riverdale" comes back, there will be plenty to talk about both in front of the screen, and behind it.
Looking for remote work? Backstage has got you covered! Click here for auditions you can do from home!