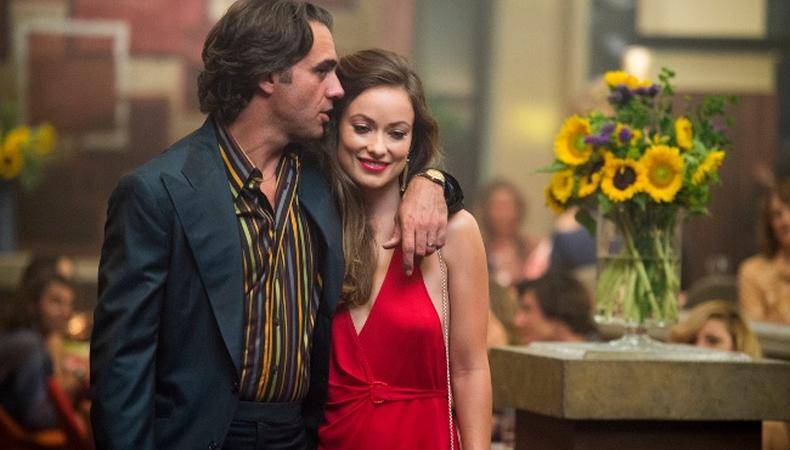 Rule of thumb: If Martin Scorsese calls you about collaborating on a project with Mick Jagger, you say yes first and ask questions later.
"That was quite a phone call," says Terence Winter of that 2007 conversation. "I was, like, 'Um, yeah. I think so.' " Scorsese and Jagger, it turns out, had been contemplating a feature film on the rock 'n' roll industry since 1996, and needed a screenwriter to help hone their ideas. "For me, the first part of the job was to sit down and hear their vision."
Hearing someone's vision might sound oxymoronic, but it's a fitting turn of phrase for "Vinyl," the HBO series debuting Feb. 14 created by Jagger, Scorsese, Rich Cohen, and Winter, who also serves as showrunner. Centered on Richie Finestra (Bobby Cannavale), a record executive attempting to revive his label in 1973 New York City, the show is a feast for the ears, showcasing the birth of disco and punk with a spirit of spontaneity and gritty authenticity.
"Over the course of the seven or eight years we've developed this thing, through countless emails and phone calls, we're increasingly sharpening the tone of the show, the casting and look of the show," he says. "That continues to this day."
Although Winter calls it a "blessing in disguise," the reason "Vinyl" went from big screen to small was entirely out of their control: The economic collapse of 2008 made investing in massive projects difficult. "The interest in doing it as a feature waned," explains Winter. "It would have been a three-hour, epic period piece that would span 40 years in the music business. It would have been a horribly expensive film to make. We said, 'Why don't we reinvent it as a TV series?' " It helped that "Boardwalk Empire," another Winter and Scorsese collaboration, was emerging as a hit on HBO.
Shifting from feature film to episodic drama, however, required quite the recalibration. While a three-hour movie allows a screenwriter to condense decades into one story, a series is better at exploring one moment and inching forward in time. Ironically, a 10-episode season of television must favor depth over breadth.
"It was back to the drawing board," Winter says. "We had to land it in one particular era. And for us, the most interesting time period was 1973, exactly. [That] was the year punk, disco, and hip-hop were all invented within about six months of each other, within a 5-mile radius in New York."
The Scorsese-directed pilot follows Richie as he discovers that underground scene and reconnects with what made him excited about music in the first place. It's the kind of meaty, no-holds-barred role audiences have known Cannavale is capable of since "Blue Jasmine," his Tony-nominated work in "The Motherfucker With the Hat," and his Emmy-winning turn on "Boardwalk Empire."
"It was the easiest casting decision in the world," says Winter of Cannavale. Scorsese brought on Olivia Wilde to play Richie's wife, Devon, while Ray Romano earned the part of Richie's confidant Zak Yankovich after meeting with the director. "Marty had never seen 'Everybody Loves Raymond,' " remembers Winter. "He just loved his audition." The only cast member whose part was created for him was Max Casella as Julie Silver, the label's head of A&R. "I wrote the part with him in mind, hoping Marty would agree. In two seconds, he said yes."
For Winter, the joy of finally bringing "Vinyl" to fruition is the creative license HBO affords him. "There's no place I'd rather work," he says. "They just sort of let you take your idea and run with it. That's all you can ask for as an artist: someone who believes in what you're doing—even if they don't agree with or understand what you're doing 100 percent of the time."
Inspired by this post? Check out our television audition listings!