The following interview for Backstage's on-camera series The Slate was compiled in part by Backstage readers just like you! Follow us on Twitter (@Backstage) and Instagram (@backstagecast) to stay in the loop on upcoming interviews and to submit your questions.
Tuning in from her home in British Columbia in a pink blazer and bathing suit bottoms as the heat wave gets the best of us, Freeform's "Motherland: Fort Salem" star Taylor Hickson is an up-and-coming force to be reckoned with. After getting her break in "Deadpool" and "Everything, Everything" (and first feeding her artistry as a singer-songwriter), Hickson veered paths into television, with "Motherland" now debuting its second season. Sitting with our managing editor Benjamin Lindsay over Instagram Live, she spoke in depth about her career trajectory, Season 2 of the hit show, and what she's learned along the way.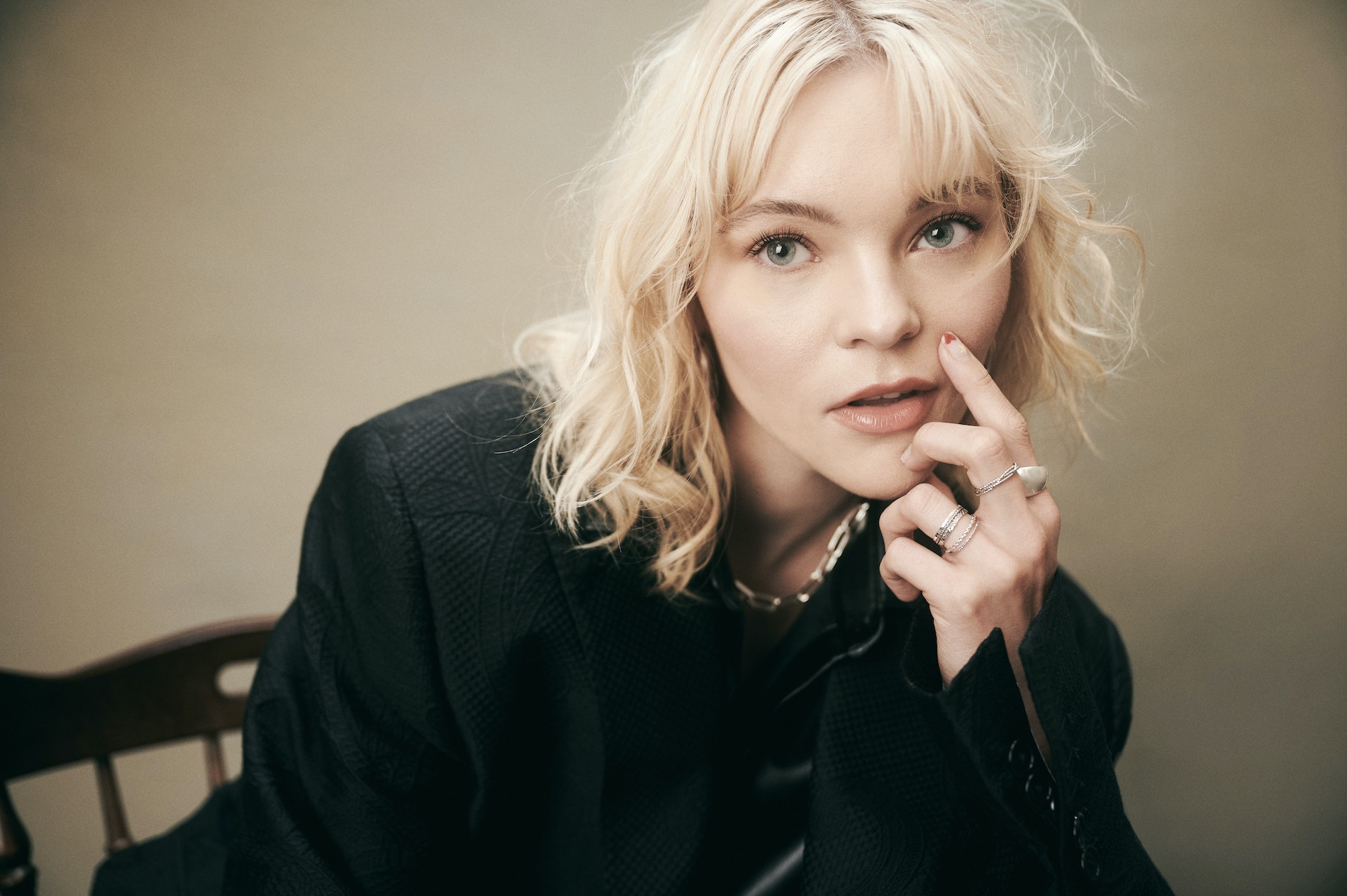 Credit: Noah Asanias
After starring on the series for several years, Hickson feels her character Raelle is an extension of her.
"It's been an ongoing process, but interestingly enough, I've learned a lot from her. We seem to grow in parallel to each other. I haven't been able to spend this much time with one character, one headspace. It's been really interesting from an actor's perspective to be able to explore the dynamics of her and what makes her human. In film, it's one little facet of what the character is going through and one moment in life. It's pretty profound to spend this much time with one person, and she certainly feels like an extension of myself."
Hickson spent her quarantine letting her creative juices flow with music and writing a screenplay.
"I wrote a screenplay, which I didn't know that's what it was when I started writing it. It's so fleeting to have that kind of creativity that just grabs you. I just felt this innate need to sit down and write something. I had so much bottled over this last year [that] I sat down and wrote a screenplay and a poetry book. The screenplay I didn't stop writing for five days straight, 12-16 hours a day, sweating, and I couldn't see straight. I probably had sores on my butt from never leaving my seat."
When Hickson first began a career in acting, she tried to find a balance between acting and music.
"Something about being on set grabbed every fiber of my being. I wanted it so badly. Everyone warned me it would distract me from music, [but] I think I found a healthy balance to juggle. I always find that music waits for you."
Hickson says she enjoys working in the genre space.
"I always find a way to connect the two. I want it to feel realistic. As much as I want the viewers to be taken out of their space and their head, because that's the point of television, to escape and relate and feel, that's essentially what art is. I do bring that grounded approach even in a dystopian sci-fi genre. I really work with the character and allow myself to learn from them. A lot of what you see onscreen is me bringing my own truth to it; it's very honest. I'm a Sagitarrius, so I'm a terrible liar. A lot of what you see is myself, I find it very therapeutic."
Hickson tries to connect to all her characters, which has helped her have a better understanding of the people around her.
"You always want to work to find similarities [to your roles] because that helps you connect and relate. Even if you're playing the villain, no one thinks they're the bad guy. Everyone's acting what they think is just, no one wants to be bad to be bad, these people are hurt or they're working to feed families. They're just living like us and making mistakes no matter to what extreme. It's taught me a lot of patience with other people and compassion because I've been pulled into other mindsets. I'd say I was a lot more black and white before I started acting. Having to justify behavioral traits that I don't have in myself is something that helped me connect with other people and develop relationships with people I might not have."
Looking for remote work? Backstage has got you covered! Click here for auditions you can do from home!