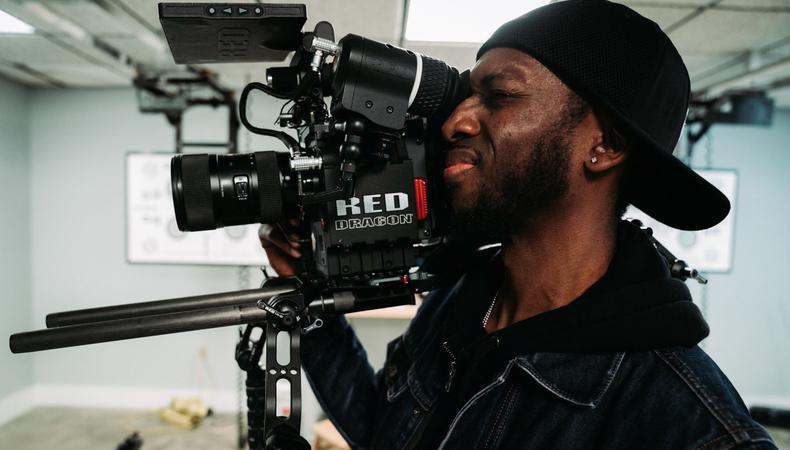 You want to tell stories. You're pursuing a career in entertainment because you have the urge to create. Clearly, you should be a writer, actor, or director—right?
Not necessarily. Just because you have a story to tell doesn't mean that there are only three possible job paths that will allow you to tell them. Many people make the mistake of thinking the only creative roles in entertainment are the ones that win high-profile Oscars and Emmys. They come to Hollywood hoping to be the next Spielberg and figure out the hard way that they don't have any interest in working freelance or that the management aspects of overseeing a set detract from their artistic vision. When starting your job hunt, you should be aware that there are a ton of other creative jobs that may be easier to obtain and more up your alley than writing, acting, and directing.
So what are these other creative jobs? It would take an entire book to list all the possible careers in entertainment, but here's a jumping off point for you to reference as you think about your long term goals. We recommend setting informational interviews with people who are in the roles you're interested in to learn about their experiences.
Producer
For some reason, film schools like to teach that producers are just the banks behind the movies. And sure, that's often the case, that financiers get producer credits. But there are many, many other types of producer jobs in entertainment that are on the creative side. Some producers find scripts, hire cast and directors, and sell projects to studios or networks. If you're not into reading and writing, you could consider a reality TV producer job, where you may come up with show concepts, find unique characters, direct cast in the field to achieve the overall story goals, and work with editors to build the story from raw footage. Every producer job is different, but there are tons of opportunities for creative-types in this category.
Development Executive
Do you love coming up with story ideas and giving notes in writing workshops but hate staring at a blank screen and trying to put words on a page? You may enjoy development, where you find projects you're excited about and work closely with writers to improve their scripts.
Meet the Creatives Behind Some of Your Favorite Projects
Editor
Editors are the last line of storytelling before the project is complete. They often work with directors and producers as they manipulate footage to tell a story. Good editing can be the difference between a joke hitting hard or falling flat. As an editor, you play a pivotal role in shaping the film or show, including finding the best takes, setting the pace, and ensuring continuity.
Marketing
You won't actually be making movies or TV shows when you work in marketing, but many people find joy in the creativity behind developing campaigns, working with brands to develop and produce branded content and/or integrations, and selecting scenes for promos/trailers. Plus, there's a lot of creative problem solving involved as you deal with executives at the studio/network and collaborate with your team.
Crew
A movie doesn't come to life just because a director yells, "Action!" Each member of the crew participates in building the creative vision, from the DP who sets up the artistic shots to the production designer who figures out the look of the set and costumes to the sound engineer who makes the world come to life. Sometimes, people start off on movie crews hoping they'll rise in the ranks to director but realize that they can flex their creative muscles and make a good living elsewhere in the crew.
We're not saying don't pursue a career as a writer, actor, or director. Dream big! But it's always worth exploring other options—if you can unequivocally say at the end of a good, long soul search that yes, you do want to be a writer/actor/director, you'll be even more driven to achieve that goal, which is half the battle. And if you find happiness in other areas, well, you can be glad you won't have wasted your time chasing a dream you don't truly want.
This post comes from our partner Hollywood Resumes.