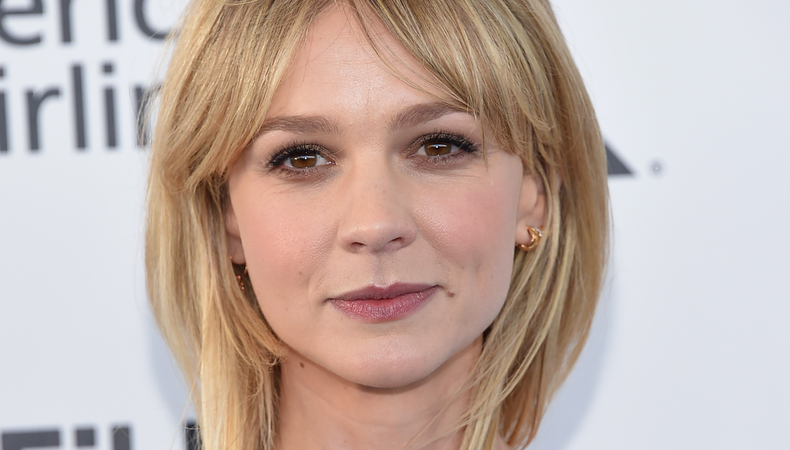 "In the Envelope: The Actor's Podcast" features in-depth conversations with today's most noteworthy actors and creators. Join host and Awards Editor Jack Smart for this guide on how to live the creative life from those who are doing it every day. This episode is brought to you by HBO.
"I love seeing what are usually perceived as negative things, negative aspects of someone's personality, onscreen," says Carey Mulligan. Then, she adds the kicker: "Particularly in women. Because I just think it's so rare."
If there's a common thread to the wide array of film, television, and theater roles Mulligan has played since her Oscar-nominated, BAFTA Award–winning breakout in "An Education," it's that they all feel like familiar women—foibles, flaws, and all. Onscreen in "Never Let Me Go," "Drive," "Shame," "The Great Gatsby," "Inside Llewyn Davis," "Far from the Madding Crowd," "Mudbound," "Wildlife," and BBC Two and Netflix's "Collateral," and onstage in New York and her native London in "The Seagull," "Skylight," and "Girls & Boys," Mulligan never renders her characters anything less than three-dimensional.
"I'm fascinated by this idea of the 'unlikable' woman," the actor tells Backstage. "We aren't used to seeing women onscreen, misbehaving.... I think there's a real shift happening. There's a bigger audience now for seeing real, interesting women onscreen."
That audience is primed for Focus Features' "Promising Young Woman," a feminist revenge thriller from writer-director-actor Emerald Fennell. The 2020 Sundance Film Festival favorite is earning Mulligan awards buzz for her work as Cassandra, a woman launching a daredevil mission against sexual assault. Discussing the film provides a window into the intricacies of Mulligan's creative process, including how to protect her own emotions from those of her characters.
When it comes to playing trauma or rage, she says, "It doesn't drain me—if anything, I feel better afterwards." Inventing or imagining is safer than drawing from personal experiences that, as Mulligan points out, probably can't match a character's extremes anyway. Her advice: separate yourself from your work. "I love my job and it's the best job in the world, but also it is a job. It's something that can't be more important than when I get home and I have to do bath time [with my kids].... I generally go home and watch 'American Ninja Warrior' or something really sort of easy."
Besides, playing angry characters, like Jean in "Inside Llewyn Davis," Jeanette in "Wildlife," or Cassandra, can provide cathartic release. "It's fun to smash up a car, there's no two ways about it, taking a crowbar to a car is just objectively really fun," she adds with a laugh.
Is there a character-building rubric Mulligan followed for each of these parts? "It varies completely from job to job," she says. Despite dreaming of becoming a working actor for as long as she can remember, Mulligan was not accepted to any U.K. drama programs; her artistic process comes entirely from on-the-job training. As a teenager, she wrote letters to filmmakers asking for advice on breaking into the biz, something she says is "always worth a go, if you've got the energy and the time to do it." Her determination paid off with a screen debut in 2005's "Pride and Prejudice" and "Forty Winks" at London's Royal Court Theatre.
"I never had a plan B. That was the problem! I just didn't know what else to do." If there's one thing Mulligan wishes she'd known in those desperate early days, it's that producers and casting directors are always rooting for actors at auditions. "Every person who walks into the room, you want them to be the answer," she says. "If you go in and you're good, that will always stand you in good stead. Because the amount of people who see those tapes, it doesn't just go to those two, three people in the room. It goes to so many people, and you could very well be immediately thought of for the next thing."
Listen to Mulligan's interview in full—including her worst audition, for Alfonso Cuarón!—and stay tuned afterward for Christine McKenna-Tirella's advice on how to have a productive 2021: make New Year's resolutions, become a self-taping expert, and apply to Backstage casting listings. This week there's a regional gig for Texas actors, educational videos for U.K. talent, and plenty more opportunities.
Listen now on:
Looking for remote work? Backstage has got you covered! Click here for auditions you can do from home!