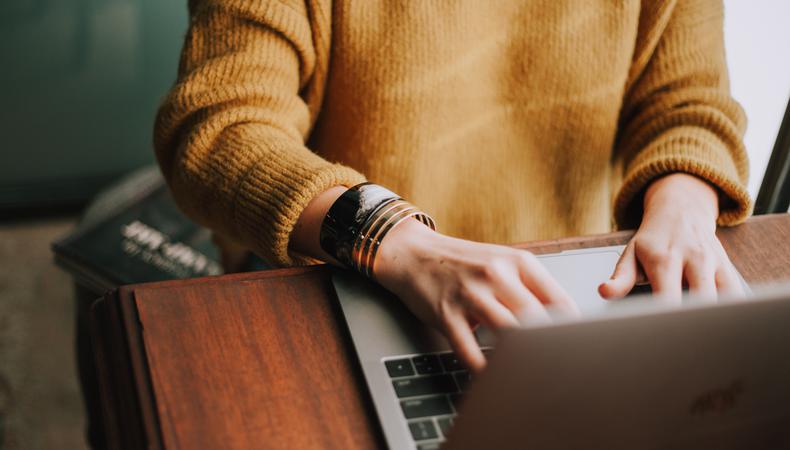 The trends for audition materials are constantly changing. Whether you're new to musical theater or a veteran, you want to make sure you have a résumé and that it's truly up-to-date. To do that, include the following elements in your musical theater résumé.
1. Include your skills and experience
While the professional world has moved away from the one-pager résumé format, theater still favors a quick one-page summary of your skills and experience. This is a hard rule: your whole résumé needs to fit, comfortably, onto a single page.
2. Include your personal information
There are five pieces of information you need to list here, each on its own separate line:
Full (Stage) Name
Voice Type (Vocal Range)
Phone Number*
Email Address
Website
Whether you choose to center this information or right or left justify is up to you. Your header is the chance to exhibit some of your own personal branding. Just make sure to avoid anything overly ostentatious, like a font that compromises legibility. Including your vocal range is also helpful!
*One important note about phone numbers: listing a phone number on an online résumé can cross an important personal line. You don't want to open yourself up to unwanted contact. My personal advice is to provide your personal phone number on your printed copy only, while only listing an agent or manager's phone number on your website.
3. Include your agent or manager's contact information and logo
If you have an agent or manager that represents you for musical theater work, congrats! Put their high-resolution image in the upper lefthand corner, with their contact information (phone and email) below.
Some actors who aren't represented choose to put a thumbnail of their headshot in this position instead. The wise Heidi Marshall, a top on-camera coach in NYC, expressed that this looks amateurish. It's often best to keep résumés on the simple side.
4. Categorize your credits
Rather than forcing all of your credits into the standard categories, I would encourage you to think the other way around: look at your body of work. Write it all down. Then break it into categories.
Standard categories often include theater and/or musical theater, and TV and film. But if you don't have much film experience, or don't consider yourself a film actor, you're under no pressure to include this category if you specialize elsewhere. Other potential categories might include Shakespeare, opera or operetta, commercial work, modeling, choral experience, and others depending on what represents your body of work best.
Once you've decided what categories you want to break your work into, put those in bold on the page. Extra formatting is up to you, but these category titles should stand out from the credits themselves.
5. Be selective with your credits
Keep to 5–7 or so credits per category. This isn't a hard and fast rule but, after a while, important items you want the casting team or director to see will get lost under too much information. Select the credits that speak for you best.
For each acting credit you have, list them in the following order, from left to right:
TITLE OF SHOW Role Name Theater Name (Dir. Name)
Put the show title in capital letters in the first column. Then, the role you played. If you played an unnamed character with solo lines, you can write Ft. Ensemble, for featured ensemble. This is where you can also indicate if you were Dance Captain (DC).
In the third and last column, put the director's name after in parenthesis, with the abbreviation "Dir." preceding it. When separating your columns, don't use spaces. Tabs ensure that each item lines up vertically. The cleaner this looks, the easier your résumé is to read.
6. Include your training and credentials
List any college degrees you hold, if you have one. Then, list your training in order of discipline—most commonly, that will include your singing, acting, and dance training—from what you're most expert in, to what you're less expert in. You can list how many years you've studied, with whom you study (and whether you currently study with them), or the school at which you study. Whatever you think makes the most sense for you. For example:
BFA - Musical Theatre Conservatory
Singing: Suzy Soprano (current), Alison Alto, Todd Tenor, Bobby Bass
Acting: Ari Actor, Michael Monologue, Mary Music (musical theater), Fanny Film (On-Camera), Sally Shakespeare (Shakespeare)
Dance (2 years): Adv. Jazz (Jazzy Jazzerson), Ballet (The Ballet School)
You can also list any other relevant training you might have in other areas including, but not limited to puppeteering, voiceover, improv, etc.
7. Include extra skills
Finally, you get a free couple of lines to share with the casting team any special skills you haven't covered yet. This is a good spot to list any tumbling ability, instrument proficiency, sight-reading ability, recording studio experience, or any accents you have in your back pocket. These don't have to be formatted in any particular way. Just write "Extra Skills:" justified all the way to the far left of the page and then type directly across. One to two lines will do it.
8. Save your résumé online
Create two versions of your résumé: one in a word processing document and one as a PDF. Email and print from your PDF copies to ensure the formatting gets locked in. Keep both versions saved in your online cloud of choice (Dropbox, Drive, etc). There are a million times when you'll be out-and-about and wish you had your most recent version with you.
Looking for remote work? Backstage has got you covered! Click here for auditions you can do from home!
The views expressed in this article are solely that of the individual(s) providing them,
and do not necessarily reflect the opinions of Backstage or its staff.