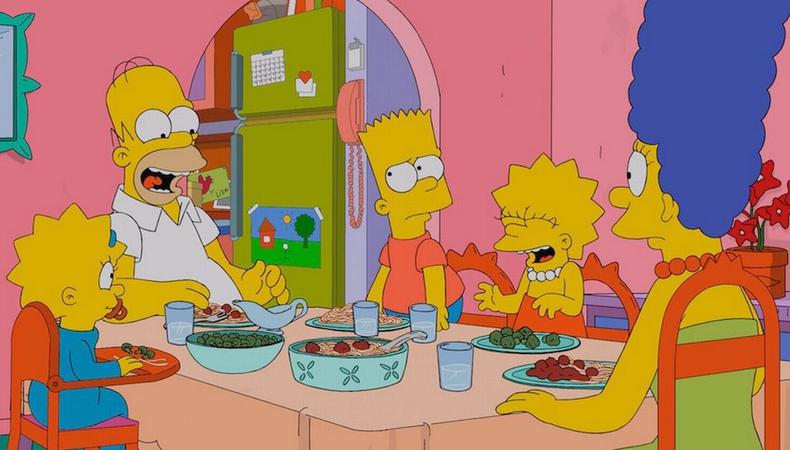 For more than three decades, TV's biggest stars have been Homer, Marge, Bart, Lisa, and Maggie, the beloved family whose hijinks—alongside their fellow Springfield residents—have made Fox's "The Simpsons" the longest-running sitcom of all time. And despite COVID-19 delaying most productions, Season 32 is set to premier in Sept. 2020. "Production hasn't skipped a day or lost a beat," said showrunner Al Jean. "We intend to do the 22 shows we were contracted to do...There's been no change in how we do things." Through shared storyboard software, virtual table reads, and the remote-friendly world of voiceover, the staff of "The Simpsons" is prepared to churn out the episodes for the 2020-2021 season (and beyond!) from home.
Following a June 2020 announcement that " 'The Simpsons' will no longer have white actors voice non-white characters," there are likely to be several openings for new talent to voice existing characters. For those VO actors who've long aspired to be part of this legendary show, or actors looking for substantial work from the confines of quarantine, look to Homer's wise words: "All my life, I've had one dream: to achieve my many goals."
"The Simpsons" was created by Matt Groening and executive produced by several, including James L. Brooks and showrunner Al Jean. It debuted in December 1989 and was renewed for a 32nd season on Feb. 6, 2019, which is set to premiere on Fox on Sept. 27, 2020.
Because most of Season 32 of "The Simpsons" has been completed and will air soon, there is currently no information in regards to casting calls or auditions for the show. But be sure to keep an eye on Backstage for any future opportunities to potentially join the series. Other animated productions, however, are on the search for new voices, which you can check out and apply for here.
When it comes to a juggernaut series like "The Simpsons," much of its casting has been locked down for more than three decades—with a majority of its guest voices being celebrities playing themselves in cartoon form. But with the show's stance going forward in regards to casting for non-white characters, it seems likely that new and diverse voices will be heard by producers. Just in the last couple years, VO extraordinaire Kevin Michael Richardson ("The Batman," "The Cleveland Show," "The Secret Life of Pets"), who voices many of the show's African-American characters, advanced from a recurring cast member to a full-time one.
While every animation casting process is different, there are major components that every VO casting call shares. Even before the pandemic, voiceover auditions were predominantly done remotely, with casting directors receiving recorded script readings from around the world without having to get off their chairs.
It's also rare for a voiceover audition to be exactly what will be in the finished product, if at all. Casting directors listen more for certain emotions, personalities, and conviction in the actor's performance that breathe life into the character they're portraying rather than precise line reading. And whether it's for a Pixar film or an episode of "The Simpsons," pivotal skills an actor can bring to a VO audition are imagination, ad-libbing, and good performative instincts (comic timing and versatility, for instance). This is why some of the best voices in the biz come from strong theater, comedy, and improv backgrounds.
Jamie Sparer Roberts, head of the Walt Disney Animation Studios casting department and the ear-for-talent behind "Wreck-It-Ralph," "Moana," and "Frozen," said, "We are looking for actors with real acting chops who are able to transmit emotion through voice only, think on their feet, and really come ready to dig in and collaborate."
It's important to note that some casting directors and producers will be very specific and particular about what they want to hear in an audition. Others will be more loose and may adjust their direction according to the moment, so being able to mix it up and give them varieties of the same thing is a big advantage!
Since the show began, the principal cast consisted of:
Dan Castellaneta as Homer Simpson (as well as Grampa Simpson, Krusty the Clown, Barney Gumble, Mayor Quimby, Itchy, Arnie Pye, Sideshow Mel, Gil Gunderson, and several others)

Julie Kavner as Marge Simpson (as well as Patty Bouvier, Selma Bouvier, and Jacqueline Bouvier)

Nancy Cartwright as Bart Simpson (as well as Maggie Simpson, Nelson Muntz, Ralph Wiggum, Todd Flanders, Rod Flanders, and several others)

Yeardley Smith as Lisa Simpson (as well as Eliza Simpson, Angelica Button, Grandma Flanders, and Cecile Shapiro)
Hank Azaria as Moe Szyslak, Chief Wiggum, Carl Carlson, Comic Book Guy, Superintendent Chalmers, Cletus Spuckler, Coach Krupt, Duffman, Disco Stu, and several others

Harry Shearer as Mr. Burns, Waylon Smithers, Ned Flanders, Principal Skinner, Lenny Leonard, Kent Brockman, Dr. Hibbert, Scratchy, Reverend Lovejoy, Jasper Beardley, and several others
Hank Azaria had also voiced the role of Apu Nahasapeemapetilon, the Indian-American proprietor of Springfield's Kwik-E-Mart, since Season 2. But given widespread criticism in the wake of "The Problem with Apu," a 2017 documentary that explores the issues faced by South Asian people as a result of the character's portrayal, "The Simpsons" producers accepted a Jan. 2020 request from Azaria to step down from the role. "Things can be done with really good intentions and have negative consequences," he said. "Once I realized that that was the way this character was thought of, I just didn't want to participate in it anymore. It just didn't feel right."
While it's still up in the air what will come of that character or many of the other characters of color (whether they will be recast or not part of the show anymore), it's clear that the show has every intention of bringing in a wider variety of actors and voices from here on out.
When "The Simpsons" originated as a block of animated shorts on "The Tracey Ullman Show" in the late 1980s, concert promoter-turned-casting director Bonita Pietila was tasked with finding the right voices for what would soon be the biggest cartoon of all time. By the time it spun off into its own half-hour series, it was on her to round out the principal and recurring voices—and eventually wrangle its big celebrity guests, which would consist of getting in touch with attorneys, press secretaries, managers, and art dealers, and never auditioning those big names.
But she didn't see it as a challenge. "What I'm always looking for is comedy—actors that have comedic timing," said Pietila, who later became a producer and won three Emmy awards for her work on the show. "But you also want the voices to be memorable. So you have to really look for that uniqueness, the quality of someone's voice. We had some incredible television and film actors available for the show, but the voices weren't unique. So to me that wouldn't make a great voice. Each voice has to have a unique sound quality, their pronunciation has to be very good, and they also have to have voice clarity and comedic timing. All of that really matters."
During the casting calls for Bart and Lisa, Smith was originally brought in to read for Bart but was ultimately decided against for the part because her voice "was too high," according to Pietila.
"I sound nothing like a boy," said Smith, who at the time, was in a play that she noted less than 20 people saw—one of whom being Pietila. "I honestly think it was just a lot of really creative spaghetti against the wall. I think it was just, like, we always have women do the voices of young boys. There are two women here—we were there on the same day—both of you should read for Bart."
That other woman, of course, was Cartwright. She initially came in to audition for Lisa but asked if she could read for the skateboard riding, school-hating, mischievous brother instead. Story goes, she was given the go-ahead by Groening and was hired on the spot.
"So that was a very good idea on my part," Cartwright said, looking back. "But other than that, to me, it was just another job."
This is the exact feeling Smith had in regards to the opportunity to read for an animated project, which she had no prior experience with, having predominantly been a theater performer. She read the part "because I wasn't an actor who said no to auditions," she explained. "I was rapaciously ambitious. I really went on everything, for the most part, unless it was terrible, and this wasn't terrible by any means. I just didn't see how voiceover was going to sort of get me over the next goal line."
For Azaria, who at the time had been on a few TV series and performed stand-up, "It was an audition like any other! I kind of strolled in. Matt Groening and the late, great [co-show developer] Sam Simon were sitting there… No one knew what the show was. It was a year or two before it got released and the first voice audition was Moe and I was doing sort of a Pacino impression, and they said, 'Can you make that gravelly?' and so I kind of made it gravelly and that sounded like Moe. And they said 'Cool! Can you come record?' I'm like 'Now? Like right now?' and they said yeah. And I walked over with them to the Fox lot. I was 22, I didn't know what was going on in general anywhere, let alone in this circumstance."
Since 2015, the show's primary casting director has been Scott Muller, who has also cast "Futurama" and "King of the Hill."
Be confident in your choices: "There's so much more leeway with just being a voice: you don't have to memorize the lines, you don't have to hit your mark, you don't have to do makeup," said Cartwright, Bart Simpson herself. "Make your characters very, very specific and make solid choices. Make decisions on who they are and what it sounds like so that you don't waver."
Use your time (and imagination) at home to your advantage when getting started: "People have time and with a computer and with a good microphone and with imagination, you can create anything," she added. "You don't have to buy a $2,000 microphone to do what you're doing. You can do it from your iPhone... I think [with] voiceover people, it just has to do with your own imagination and where they want to go with it. You see people giving voices to their pets, to their fish, to their dog, their cats—you can get creative, you can take something that's inanimate and make it animate! I think your imagination is everything...you just start doing it at home and have fun with it. You really can't make any mistakes. You have the opportunity to create something that is uniquely your voice...start putting these little videos together and when you start sending them out, make it a regular thing. Create your own show. Share it with your family, share with your friends, and next thing you know, you can go viral. Who knows?!"
Additionally, on her extremely helpful website, Cartwright outlines steps toward "finding your voice by doing the following:
Take classes. There are plenty out there. Do research to find the best ones.

Read books on the subject. Start your own research library. You will refer to the books later on.

Listen to radio commercials. Buy audio books and listen with the volume turned up to hear the nuances. Observe how subtle the voice characterizations are on CDs and how vast and varied they are on television.
Set up your own at-home studio: "It's actually not hard to do," Cartwright said. "You use your laptop and you have a headset and a good microphone. It would be good to get a baffle, which are fairly inexpensive, that would sit in front of you, behind your computer and behind the sound and be surrounding so that it captures the microphone and captures the sound of your voice and holds it in a small area, so you're not going to have room noise. You don't want any interruptions. Check your microphone, do a sound check, don't wear jewelry or dangly earrings or a leather jacket. Microphones are very sensitive!"
Put together a strong demo reel: For those hoping to pursue a serious career in VO and/or want to showcase your talent behind the mic for producers of, let's say, "The Simpsons," Cartwright advises: "For someone listening to it, you want to make it so they want to continue listening. In other words, the editing of it is really, really important, so you want to have segments of little pieces, little bits. You don't have to do whole commercial spots. You can mix commercial and voiceover, or you can separate them, because voiceover encompasses radio and doing characters on the radio and also doing characters for television. I can tell in like 5-10 seconds whether or not somebody is competitive, meaning that they would be competing with me. They have to have a certain standard in order to really be able to succeed. With 'The Simpsons,' the only character I auditioned for was Bart. That was it. And then...all of a sudden, I look at the script and I have another character named Ralph [Wiggum], and there was no audition! As a voiceover, you have to be able to differentiate and make a difference between all your characters. So make your characters very, very specific and make solid decisions!"
READ MORE:
Being a good, persistent actor makes a good, busy VO actor: "It's harder to break into voiceover than acting because less people do it," says Azaria. "If you're a voiceover person, you can do it until you're 70 years old...as long as your voice is holding up; what you look like doesn't affect your casting and people tend to go back to the trustworthy folks that they know can do this. You have to really love [acting] to an inordinate degree and really just get a lot of joy out of wanting to get better at it and trying it. [And] in whatever venue, whether it's for three people in some weird improv show you're doing or some theater performance where you're not getting paid and the show isn't very good and nine people show up. You have to really just get a huge personal amount of gratification out of that. And then once you're doing that, you have to have this insane amount of persistence...and I do mean insane, almost like an obsessively weird amount of persistence. Like, 'why are you continuing with this? The world does not seem to be supporting your quest here.' And then if you're talented and you work really really hard, and if you love it and if you don't get discouraged...I take it back, you'll get very, very discouraged but are able to overcome that...then if all those things are in place, you will get many opportunities. Show business will let you know if it's interested in you. And it'll let you know more than once."
Learn to take direction: Roger Craig Smith, whose extensive VO resume includes Batman, Sonic the Hedgehog, Captain America, and "Say Yes to the Dress," says collaboration and listening to what supervisors of the project want is the key to success behind the mic. "You might show up not even knowing what character you're going to be doing that day, and understanding that you get to do the voice, but it's a massively collaborative effort to create a voice for a character...If I come in and say, 'Well, I'm gonna do this with a heavy British accent and he's gonna have a weird lisp,' and then it turns out that's not what the director is asking for, you gotta be able to be malleable and be prepared to work with a director and take direction."
For an inside peek at how voiceover casting works from the other side of the table, click here!