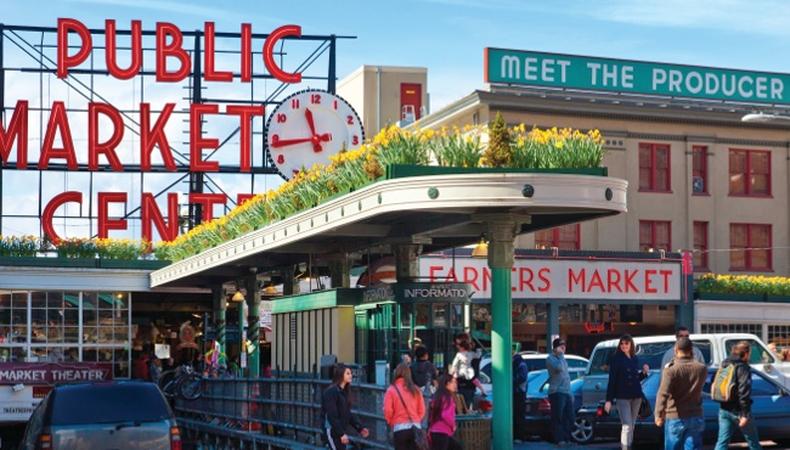 Amey René's move from Los Angeles to Seattle and eventually back to L.A. was not a planned one. It happened after her husband got a job with Microsoft and she relocated with him, building an Amey René Casting branch there after casting several commercials for the computer giant, as well as a slew of other major corporations.
Commercials are big business for actors and CDs alike in Seattle. Over the years, René's list of credits, which began as a casting assistant on the Emmy-winning "Modern Family," has grown to include big players such as Nike, US Airways, MasterCard, Nissan, Toyota, and gas supplier Summit Natural. She also cast a hilarious parody of a pharmaceutical ad for the popular cookbook "Thug Kitchen," which relays healthy recipes with deliciously profane language.
"The biggest thing in Seattle is commercials," says René. "I had never done them because in L.A. everything's very separate—film, TV, theater. We don't do crossover [there], so I had to learn how to [cast commercials], and it's a completely different beast."
Part of the learning process was figuring out what certain companies were looking for from the potential hires René and her colleagues were bringing in.
"Commercial auditions are much more about who [actors] are as a person," says Megan Rosenfeld, current head of René's Seattle office. "As long as you get the slogan right at the end of the day, it doesn't matter if you get all the words on the copy they give you right. [Companies] want who you are to sell their product."
According to the two CDs, actors who showcase a personality that coincides with the brand they're auditioning for book the job more often than those who approach the text from an analytical perspective, as they would a theatrical audition.
But commercials aren't the only work for actors in the home of the Space Needle. There's a booming theater scene that includes touring Broadway productions and local legends 5th Avenue Theatre and Book-it Rep, as well as successful film projects.
The CDs have worked on such films as Megan Griffith's "Lucky Them," starring Toni Collette, Thomas Haden Church, and Ryan Eggold, and "Laggies," starring Keira Knightley, Sam Rockwell, and Chloë Grace Moretz.
"There are a lot of production companies around Seattle that bring really great [commercial and film] work," explains René. "They're pulling not only from regional stuff but all over."
The industry is expanding steadily and a growing pool of both productions and actors is pulling some away from hubs like L.A. and New York. In addition to the perks of less competition, breaking into the scene is also easier.
"It's a big city, but everyone knows people working across platforms," says René. "Last year we did a movie called 'Captain Fantastic' [starring Kathryn Hahn, Viggo Mortensen, Missi Pyle, and Steve Zahn] and because it's so small, everyone in Seattle worked on that movie. And they might work on the same commercial you're on next week. [Success here] is about having good social skills and making people like you."
For actors thinking of relocating, the CDs suggest doing research. Looking up the projects happening in and around the area or finding agents or production company employees and reaching out are never frowned upon. "If there's a new actor in town, someone will come to us and tell us to bring them in," says René.
"If you meet one person, it'll kind of tumble into meeting others," adds Rosenfeld. "It's a close-knit community."
Inspired by this post? Check out our Seattle audition listings!