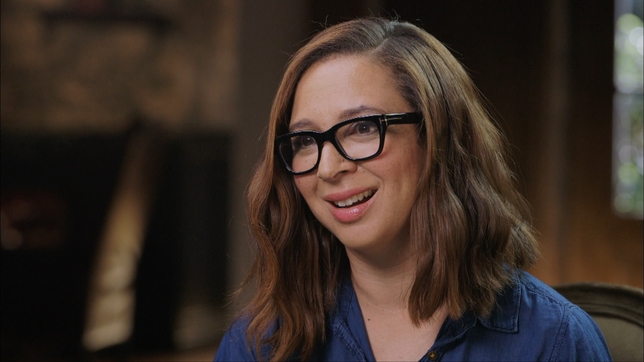 With dozens of castings announced and new projects coming down the pipeline each week across television, film, and theater, it can be near-impossible to keep up. Luckily, Backstage is here to help. Every Friday, we're rounding up the week's industry news you shouldn't miss so you can be sure you're firmly in the know!
Maya Rudolph will have a merry little Christmas.
Fox's 2017 live musical presentation, "A Christmas Story: The Musical," has rolled out the first of its cast. "Saturday Night Live" funny lady Maya Rudolph has signed on to play Ralphie's mother in the tuner, which features a score by "Dear Evan Hansen" Tony winners Benj Pasek and Justin Paul. The broadcast is slated for Dec. 17, with additional casting to be announced.
Amy Schumer's crashing onto Broadway.
Following his 2016 musical "Bright Star," Steve Martin is bringing another celestial title to the Great White Way this fall. His new play, the comedic "Meteor Shower," will star Schumer in her Broadway debut, as well as Keegan-Michael Key, and Tony Award winner Laura Benanti. Jerry Zaks ("Hello, Dolly!") will direct. Previews begin at the Booth Theatre, Nov. 1.
Cate Blanchett is seeing red.
Amazon Studios has nabbed the rights to "Lucy and Desi," a feature from Aaron Sorkin about the titular Lucille Ball and Desi Arnaz. Oscar winner Blanchett is currently attached to star as the pioneering comedienne, and while unconfirmed, Javier Bardem's name is being thrown around for Arnaz. Escape Artists' Todd Black, Jason Blumenthal, and Steve Tisch are producing the biopic, which has not yet set a production timeline.
Katie Holmes will perpetuate "The Secret."
"The Secret," the self-help book about the power of positive thinking, is getting the big screen treatment, and Holmes will star. Featuring direction by Andy Tennant ("Sweet Home Alabama"), details of the film's plot are being kept under wraps, however, the motivation for a film adaptation is more transparent: the book has sold 30 million copies to date.
Chris Pratt finds his next super gig.
After years of reportedly wanting to make the film, a big screen adaptation of "Cowboy Ninja Viking" is officially a go and has even scored a release date. The feature, based on the Image Comics graphic novel, will hit theaters June 28, 2019, with feelers still currently out for a director.
A new project starring a boy from "Girls."
"Kill the Orange Face Bear," a new series starring "Girls" actor Alex Karpovsky, is currently in development at Comedy Central. Written by Chris Romano ("Blue Mountain State" co-creator) and directed by Jake Szymanski ("Mike and Dave Need Wedding Dates"), the comedy will follow a man out for revenge against a bear after it eats his girlfriend in front of him.
Don't just read about projects—book one yourself! Check out Backstage's casting calls!