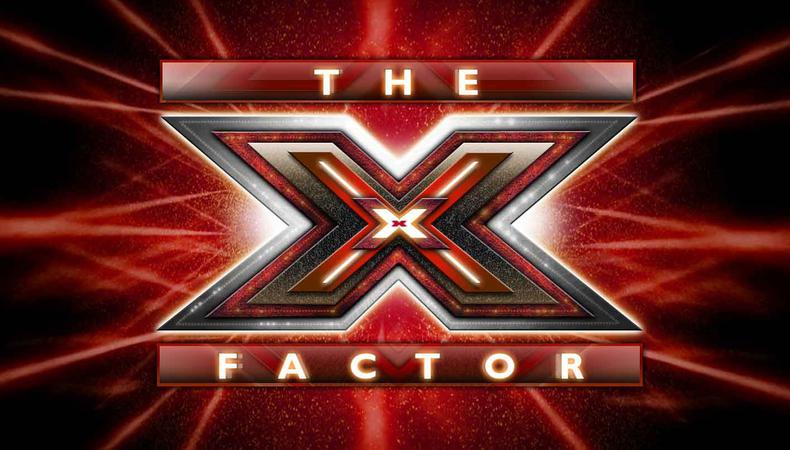 When it comes to searching for new music talent, X marks the spot. ITV's long-running British reality music competition show "The X Factor" takes contestants through high-stakes auditions, performance boot camps, eliminations, judge mentorships, and live performances until the public decides the winner(s)—the recipients of a recording contract. While the show will be "resting" this year, plans are in motion for a reinvigorated version in 2021.
Over the course of the series, which began in 2004, undiscovered singers show off their vocal skills in front of a panel of judges (originally Simon Cowell, Louis Walsh, and Sharon Osbourne; most recently in 2018, Louis Tomlinson, Ayda Field, and Robbie Williams) and an audience to test talent and performance. In contrast to similar shows like "American Idol," "The X Factor" has no age limit: kids as young as 12 have tried out (though the lower age limit has been bumped to 16), and groups of singers can apply. Those who move on to the next rounds "learn choreography, sing for their life, and step up their game." Each judge is tasked with mentoring a category and through various performance and elimination rounds. Some of the biggest stars to emerge from the show include One Direction, Fifth Harmony, Little Mix, and Leona Lewis.
"The X Factor" was created by Simon Cowell, who has remained its executive producer. After the 15th Series in the U.K. and a three-season run of its American adaptation, two spinoffs of the show—"The X Factor: Celebrity" and "The X-Factor: The Band"—aired last year. On the next official season of the show, Cowell has said, "Next year the main 'X Factor' show will change again and we've got something very, very exciting, that I can't get into yet, but it's a four-year plan."
While the show is currently on hiatus for the year, it was announced in April that "The X-Factor" has opened up its applications for next season. The auditions are taking place online via video submissions and in-person across cities in the U.K.
Singers can choose whether they want to audition in-person or via video submission, and if they're trying out as a solo act or group. Those who wish to submit a video audition "must upload a recent video of you performing" and should have this prepared before filling out the application. If a group submits, "all group members are present when completing the application."
All auditioners "must be 16 years old or over" by June 25, 2021, which is the current deadline for online applications. Anybody under 18 at the time of applying must have their parent's/guardian's permission before continuing.
Waiting for 'The X Factor' to Return? Apply to These Reality Competition + Singing Gigs
While no information regarding the status of returning names has been announced, the last official season's principal players were:
Dermot O'Leary (host)

Louis Tomlinson (judge)

Ayde Field (judge)

Robbie Williams (judge)
The names that made up December's "The X Factor: The Band" were:
Dermot O'Leary (host)

Simon Cowell (judge)

Nicole Scherzinger (judge)

Leona Lewis (judge)
Similar to its predecessor "Pop Idol," "The X Factor" mines several cities in search of the world's next legendary singers via open auditions. Even prior to COVID-19 restrictions, auditioners could submit their performances online and/or over texts. This means that there isn't ever one primary casting director or team of mainstay casting agents. For each season, casting is conducted by teams, with producers reaching out to local talent agencies to find prospective contestants.
For the American iteration of the show, both FreMantle Productions and Bizzly Blondes Entertainment ran casting calls for "Teen Male Singers, 15-18" and "Teen Female Singers, 15-18," and soloists and vocal groups, respectively.
Much like other talent competition shows, the preliminary auditions take place well before the judges ever see anything and potential contestants go through many rounds of callbacks. "I had five auditions before I saw [the judges]...it's a quite a grueling process," said finalist Mason Noise. "I went to London, went into a room with some 'X Factor' crew, then into another room and another with more, higher-up producers."
After passing a round or two of auditions with producers and members of the production team, wherein they're judged based on sheer talent and/or the potential for making for entertaining TV, they're then granted a "golden ticket" to sing before a more senior production member. Those who make the cut there on out are able to perform for the judges.
"The auditions are open to anyone who can sing—you can be 12, you can be 112," Cowell said. "If you're a performer, this is gonna be a great opportunity for you. On this show, the contestants are gonna have to do the auditions in front of 3,000 or 4,000 people. If you can come out and nail it in front of 3,000 or 4,000 people, then you've got the makings of a star."
Stand out by being yourself: "Be original," Cowell advised. "Try not to copy what everybody else is doing. What I look for is what we haven't seen or heard before. You know, you always want something different…[and] don't be afraid to be what I would say 'out there.' Stand out from the crowd." He also added: "Dress differently, behave differently, dance differently."
Liam Payne of One Direction echoed the sentiment while reflecting on his first audition: "Separate yourself from someone else, do something that makes you a little bit different, and put yourself out there."
Presenter Dermot O'Leary, who has served as host for more than 10 seasons, said, "The way people audition has changed a lot over the years. We used to get people saying 'Tell me who you want me to be,' but these days people know who they are as an artist, they're not copying other people and they've probably got their own YouTube channel. I think 'X Factor' is still relevant and still an incredible way for people to get their music out there."
Louisa Johnson, who was the show's winner in 2015, agrees: "There's always ways to make things different. Be yourself. It's really hard, you can get quite wrapped up in things, especially when there's so many people with so many opinions...But as long as you're staying true to yourself and doing what makes you happy, then I think you can't really go wrong. The only person that you really need to make happy is yourself at the end of the day."
Get creative about your song choices: "The worst thing you can do is sing a song that everyone else is doing too," said O'Leary. "Think outside the box. Pick a song that's original and other people are unlikely to choose. The judges won't put you through if you bore them….The judges don't want to see a young guy doing an Ed Sheeran song, or a girl doing Adele. [They] won't be able to help comparing you with the original artist and you will come up short.
"Raid your parents' record collections for an old song that you can update. Some of the best auditions do that. Like Emily Middlemas...who chose 'Master Blaster' by Stevie Wonder, which no one else did, so she stood out."
Don't let your nerves take control: "Nerves are only natural and everyone will get them," says industry insider Max Millias, who has worked on the show behind-the-scenes. "The first thing you can always do is make sure you look good. The better you look, the more confident you feel. Then you also need to make sure you keep a positive frame of mind. If you get any negative thoughts about what might go wrong, then just make sure they are quickly displaced from your mind. Probably the best way to deal with the nerves is to motivate yourself. Tell yourself that this audition is finally your chance to show people just how good you are and prove to the judges you have what it takes."
Don't give up: Jesse Campbell, who auditioned twice for the American version of "The X Factor" before ultimately getting far on NBC's "The Voice," spoke of not being upset if you get rejected: "I spent hundreds of dollars, I did my inner work, I did my vocal work, physical work in preparation for it. I stood out in the rain at two in the morning, in the cold, ate right, did everything that I knew to do, and my best—I believe—was and always is good enough, as is yours. But just don't be attached to the outcome of anything. You aim high, you do your part, and then do your best… and then let it go because if you are so attached to the outcome, then you never know...the universe may have something different for you. But how you relate to yourself while you're going through that process becomes the process. See the brighter side of things. Look for the positive in the negative. Reframe it, turn it into something good. Keep moving. Keep going to the next audition, to the next audition."
The audition process for "The X Factor" begins online, and those who wish to submit an application can do so here. Be sure to also stay plugged into the show via Instagram and Twitter for any and all audition updates!