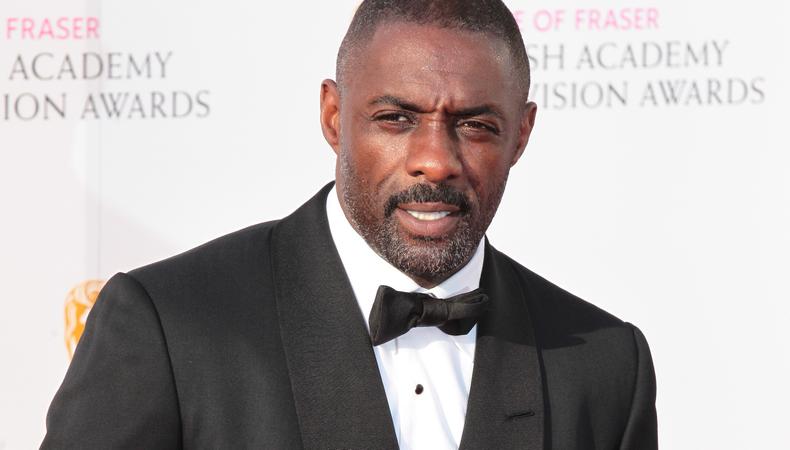 Hello, and welcome back to Week in Review, our roundup of industry-wide news. From stage to screens big and small, we've got you covered. It's everything you need to know and all you can't afford to miss.
Idris Elba talks 007
Rumours that Elba will take on the role of James Bond are now so well-worn that alongside telling the Hollywood Reporter (THR) he's not interested in the role, his recent appearance on Saturday Night Live made a gag of the possible casting. While the spy franchise is looking for a replacement for Daniel Craig after Bond 25, Elba confirmed he has never been formally approached about the role and, despite the possibility causing much excitement online, THR reports that "it's not necessarily the career move he's after, even if it were to present itself."
Elba admitted he "took the piss a little" when he was questioned about an infamous tweet last year that hinted at the classic Bond intro with the words: "My name's Elba, Idris Elba." But he went on to explain: "I was also reminding people that I never got referred to as James Bond. So, I was like, hello, my name is Elba. Idris Elba. It was a joke. I swear to God."
Promoting the US cinematic release of his debut feature film Yardie, Elba spoke of his career being "like a buffet," adding: "It's what keeps me alive and interested." Next up on his plate looks to be the second installment of Suicide Squad, where Elba is in talks to replace Will Smith as the anti-hero Deadshot.
Emmerdale's landmark female-led episode
ITV soap Emmerdale marked International Women's Day last week with a special episode featuring an all-female cast and female-led production team. Intended to celebrate women in front of and behind the camera, the episode was made against the backdrop of discussions about representation on screen, with a report last year revealing that both women and people from ethnic minority backgrounds were underrepresented across the TV industry. However, the move by ITV caused a stir on social media with some fans saying they would boycott the programme as the female focus was "sexist".
TV host Piers Morgan called the move "patronising, virtue signalling, PC crazed poppycock" ahead of its broadcast. Emmerdale actor James Moore responded by thanking Morgan for "helping spread the word about tomorrow's episode, featuring an amazing cast and crew of talented, brilliant women," adding: "And what's wrong with that? On #InternationalWomensDay we need to be celebrating women – our mothers, girlfriends, friends."
Rachel Weisz teams up with the BBC
Weisz is onboard for the film adaption of Max Porter's new novel Lanny, published last week to rave reviews. Produced by The Bureau, BBC Films and Weisz, the actor is also set to star in the story influenced by English folk tales, a contemporary drama about a young boy whose family moves to a village populated by mysterious inhabitants. No screenwriter is yet attached. Read more here.
READ: Rachel Weisz: The Backstage Interview
Tracy Ann Oberman to confront 'difficult Jewish stereotype' with Shylock
Actor Oberman (Friday Night Dinner, Toast of London) is to take on Shakespeare's controversial Jewish moneylender Shylock in a new production. Along with Countdown presenter Rachel Riley, Oberman is in the middle of a legal case concerning anti-semitic online abuse and plans to sue 70 Twitter users for aggressive "trolling" after comments about alleged anti-semitism in the Labour Party.
Oberman's version of The Merchant of Venice is being devised with Brigid Larmour, artistic director of Watford Palace Theatre, and will move the play from Renaissance Venice to London's East End in the 1930s. Oberman called The Merchant of Venice "a very problematic play," adding: "It's clear Shakespeare's Shylock...is difficult as a Jewish fictional stereotype...but these roles can be open to reinterpretation." Read more here.
New female-led company launched by Graeae boss
Jenny Sealey, artistic director of Graeae, is to launch a new female-led theatre company dedicated to exploring topics affecting women. Going by the name Where's My Vagina?, the company was officially launched on March 9 in London's Women of the World Festival and is separate from D/deaf and disabled theatre company Graeae, where Sealey remains CEO and artistic director. Sealey said Where's My Vagina is in "very embryonic stages of development," adding that more information is coming soon.
Magic Goes Wrong
Mischief Theatre has announced its second production as part of its year-long residency at the Vaudeville Theatre, to be co-created with magicians Penn and Teller and produced by JJ Abrams, director of Star Wars: The Force Awakens. Magic Goes Wrong will see the original Mischief Theatre company play a group of magicians demonstrating their latest tricks at a charity event, with their fundraising target growing larger with each magical mishap. Magic Goes Wrong opens in December, with full casting details to be announced. Read more here.
READ: The Play That Goes Wrong Is Right for BBC
'London Actors' should support regional theatres
Actor Adrian Scarborough said last week that "London actors" should commit to more work in regional theatres. After starring in The Madness of George III at Nottingham Playhouse, Olivier-winning Scarborough said he found "great riches" in working at the theatre. He said actors were "reluctant" to take work outside of London, but warned it is "increasingly important to support regional theatre."