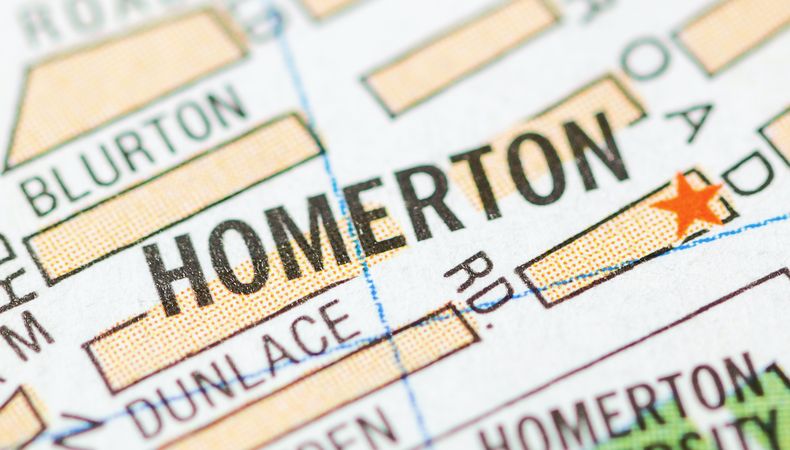 Tightly packed Victorian streets, warehouse conversions, and ex-council flats once defined Homerton as an affordable corner of London. But like so much of the metropolis, it has morphed into a des res with a thriving cafe scene, awash with independent shops, restaurants, and pubs. On Sundays, nearby Chatsworth Road Market makes it the East End's answer to Portobello. Add Hackney Walk, the East End's first luxury shopping district into the mix and you get the picture of an area that has well and truly up-and-come, with a price tag to match.
Homerton is steeped in musical heritage. T Rex's Marc Bolan was born at Homerton University Hospital, and enfant terrible of British Rock and former Libertines frontman Pete Doherty once lived there. Numerous recording studios have set up in the area including Gun Factory Studios, Sound Savers, and Toe Rag Studios, where the White Stripes famously recorded their Grammy award-winning album Elephant.
In addition to its musical roots, Homerton has plenty of unusual offerings that are of cultural interest. First up is Chats Palace, named after theatrical visionary Joan Littlewood's concept of the Fun Palace. And Joan Littlewood would surely have approved of their creative hub operating as a social enterprise. Their remit covers projects championing local creativity and encouraging dialogue with and for the diverse communities of Hackney. Their work is inclusive and inter-generational and has recently included a project with Ben Drew from Plan B. They have a wide variety of classes and workshops available to the community.
Next up is the Castle Cinema, crowd-funded by the community and brought to you by the team behind the Hot Tub Cinema. Here you will find an eclectic mix of current releases and art-house surprises plus shows live from the National Theatre (NT) and regular Q&As and events.

And if that's not enough grass-roots, community-led cultural wokeness for you, then down the road in Hackney Wick, the Yard theatre is built out of salvaged material in a converted warehouse by a group of volunteers. They have seen shows transfer to the NT, turn into TV series, and tour the UK. The Yard are huge supporters of new work and host regular sharing nights so why not put pen to paper and get your idea seen there?
Head to the Adam & Eve for a handsomely restored local with a bijou pub garden and bargainous weeknight specials for a tenner. Choose from Cluck'n Monday, Tapas Tuesday, Burger Wednesday… you get the picture. They host pool tournaments on Tuesdays, a quiz on Thursdays and have DJs on Fridays and Saturdays.
Something of a local institution, Well Street Kitchen is a small, community-minded independent cafe. Head here for the best brunch in Hackney or to one of their regular pop-up evenings run by a variety of chefs, from Ghanaian tapas to Sicilian à la carte to Michelin star tasting menus.
Head to Hatch Cafe for brunch or lunch. Their huevos rancheros is not to be missed and they do week-day meal deals of two tacos or quesadillas for £12. Check out their workshops, talks, film nights, and events from local creatives.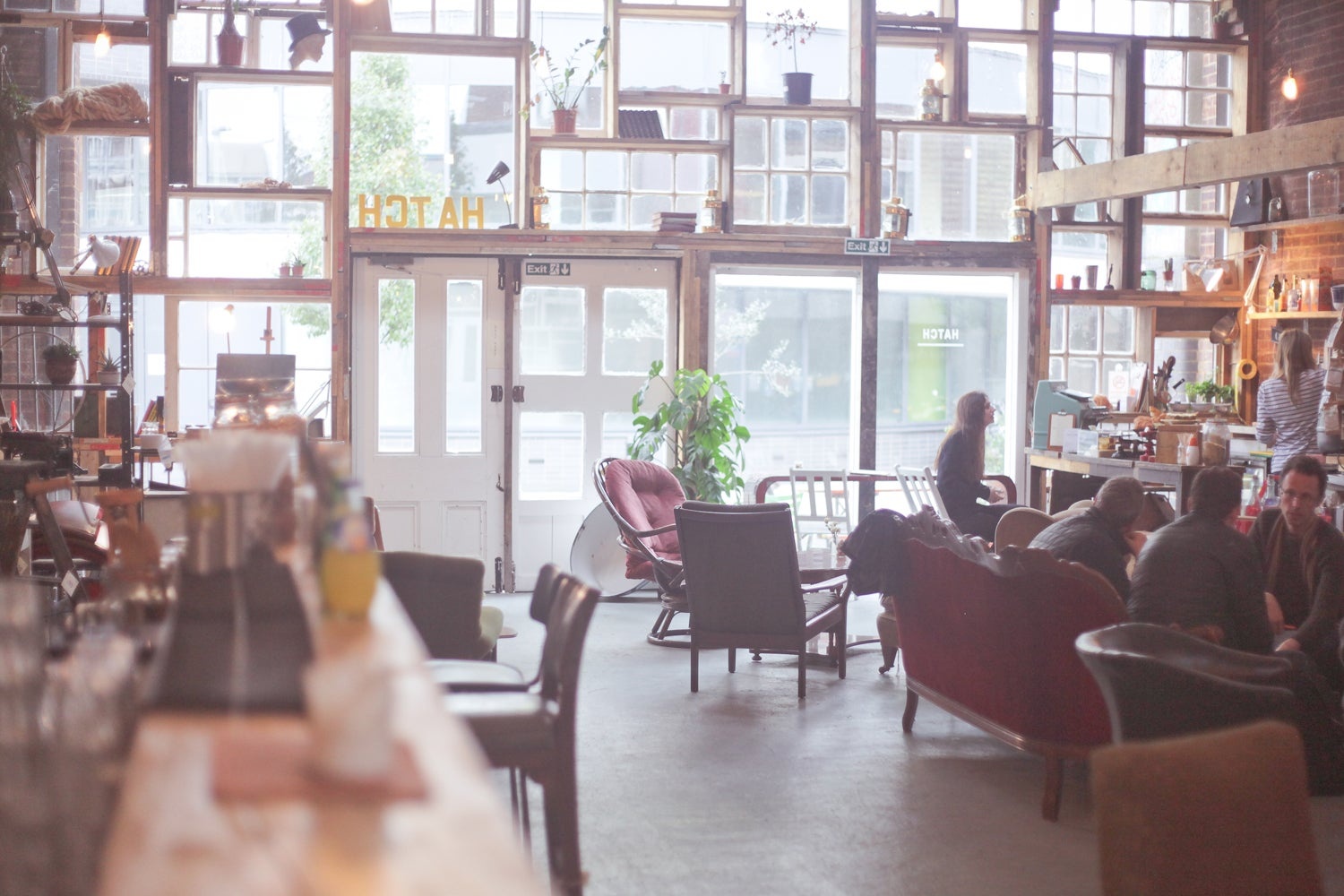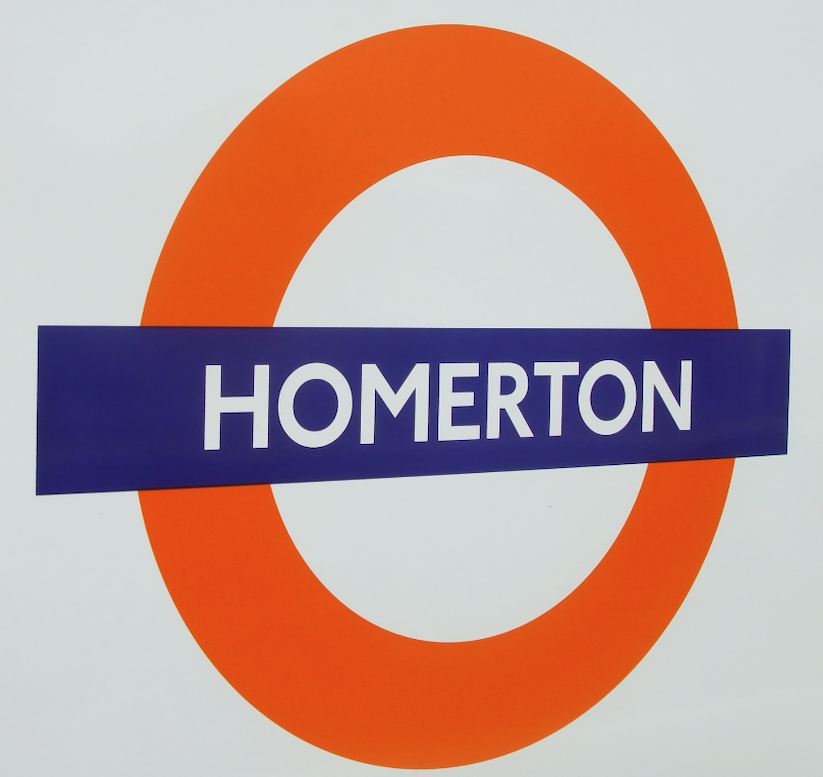 Overground: Homerton railway station (Zone 2) has westbound services to Richmond via Hackney, Highbury, Camden Road, Willesden, and Clapham Junction, and eastbound to Stratford.
Buses: Bus services run to Chalk Farm via Highbury and Islington, Euston via Stamford Hill, Victoria via Islington, and Oxford Circus and London Bridge via Shoreditch. They run directly to Walthamstow, Leyton, and Stratford.
With Hackney Marshes, the River Lea, Victoria Park, and the Olympic Park all within spitting distance, there really is no excuse not to slip on your sneakers and sweat it out. If you insist on a gym then Énergie Fitness offers memberships for £27.99 per month with a fully equipped gym, free weights area, 40 studio classes per week, and personal trainers.
The Refinery has classes in yoga, meditation, barre, Pilates, and fitness, with workshops in acupuncture and sound-bath plus complementary therapies such as reiki and massage.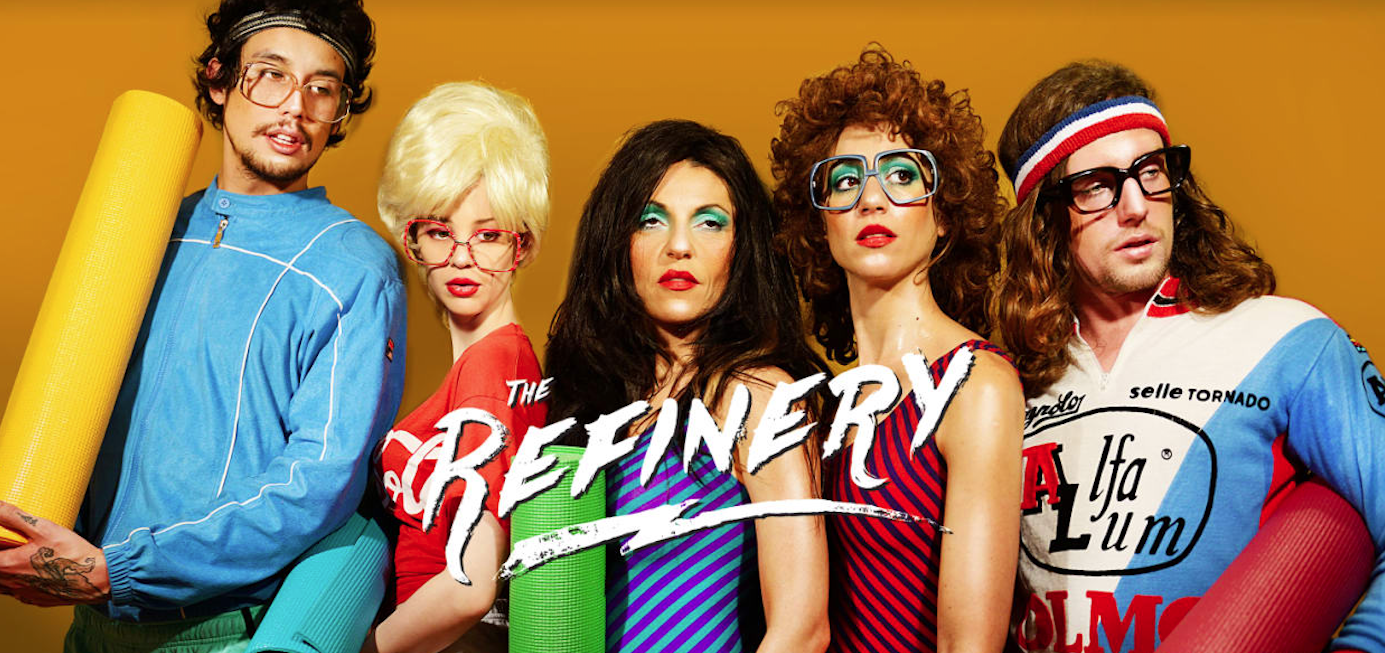 One-bedroom flats are available from around £300 per week. Two-bedrooms go from around £400 per week. Renting a room in a house share starts at around £120 per week.
Chats Palace, Castle Cinema, Wells Street Kitchen.
Traffic and crime.
Considering other areas? Check out our Actor's London guides: