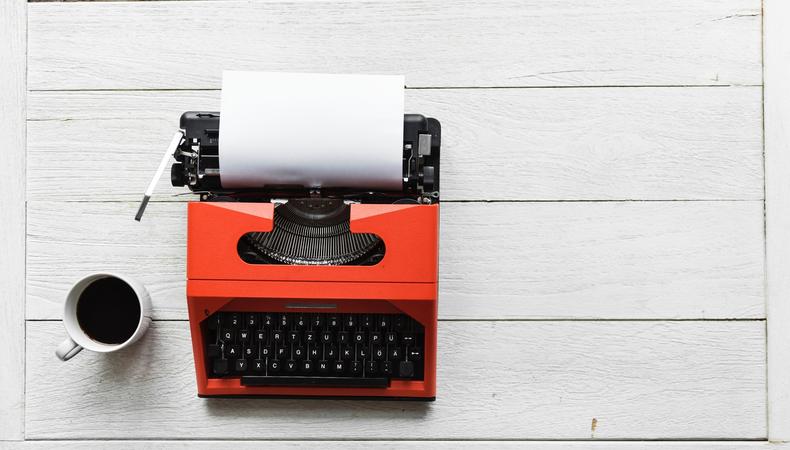 As an actor, there are many different ways to get your work seen. The first option, of course, is to audition. But another option, one that is being used more frequently, is to pitch your own script. Many actors are also writers and use these skills to create material for stand-up routines, sitcoms, film scripts, and one-person-shows.
Take, for example, the famous story of Ben Affleck and Matt Damon, who co-wrote "Good Will Hunting" when they were in their early twenties. If you are a performer who also writes, the possibilities are endless. Now all you have to do is find someone to help you produce your work. This is where our list of production companies comes into play. But in addition to using this list, how can you get a leg up on the thousands of writers who are submitting?
How to Submit Your Script
Let's assume you have finished writing a new script, and you think it is ready for submission. Here's a quick checklist:
Make sure your script is revised and correctly formatted before sending it to anyone. Do not send your work out typed in a Microsoft Word document. Instead, we highly suggest investing in a program such as Final Draft, Fade In, or Movie Magic Screenwriter. Just as actors must invest in high-quality headshots, writers must pay attention to the look of their product as well. Using the industry standard font Final Draft Courier will highly increase the chances of your work getting read, as it will appear much more professional at first glance.
Make sure you have also written a script treatment and a query letter. A script treatment is a document that details the storyline and content of your script. It includes the title, logline, and synopsis of your work. This treatment is what producers will read to determine if your script is something they wish to read in full. A query letter is a combination of a script treatment and a cover letter that is often sent when emailing companies with an open submission policy. It introduces both you and your work in a one-page, concise document. Examples of both script treatments and query letters can be found online. Many times, it is best to only submit a script treatment or query letter and to wait for the company to ask for a full copy of the script at a later date.
Submit your work to a production company. The list of production companies on our Resources page shows a selection of companies, both big and small. Some produce only film and television, while others also work in digital media. We recommend starting with the location that is closest to your area to accommodate any future meetings or networking opportunities.
Make sure you pay attention to each company's submission policy. Because of the high volume of scripts submitted, many companies only accept submissions through agents and/or managers. Having a professional in the field submit your work gives you credibility. You can log on to our list of agents who represent playwrights or screenwriters, or you can use our full list of literary and talent agencies to find an agent who may fit both your performance and writing needs. However, if you do not have an agent, there are also a number of companies that have an open submission policy, meaning that you can submit without representation or having your work solicited.
Tips for Submitting Your Screenplay to Production Companies
1. Narrow Down Which Companies May Be Interested in Your Work
Look through the Production Types listed under each company to see what type of work they typically do. For example, if you have an idea or script for a new film, you might not want to send it to 495 Productions, since they typically produce animation, TV series, and reality TV. Find a company that primarily produces feature films instead. Zero in on the companies that would be the best fit for your project.
2. Find a Company That Fits Your Project's Style and Medium
Look through the credits listed under each company to see what style of work they typically produce. For example, let's say that one of the companies on your list is Thunder Road Pictures. In their list of credits, they have films such as "Wrath of the Titans" (the ancient Greek story of Perseus and his journey to the treacherous underworld to rescue his father, Zeus), "The Town" (a film about a bank thief who attempts to rectify his feelings for a bank manager and his need to dodge the FBI), and "Brooklyn's Finest" (the story of three unconnected Brooklyn cops who end up at the same deadly location after following vastly different paths in their careers). If the film you are pitching is a romantic comedy about a female librarian, this company might not be for you.
3. Pay Attention to the Company's Submission Policy
Carefully read the Submission Policy. Take note of the following details:
Do they prefer full scripts or treatments?
Do they prefer digital submissions or hard copies?
Do they accept unsolicited scripts?
Do they only accept submissions from agents?
Do they allow you to drop off your submission in person?
Make sure you follow their policies exactly, as submitting your script in the wrong format may result in it never getting read! Also, make sure that if email submissions are preferred, you are sending your work to the correct address. Some companies list more than one email address, so take note if there is one specifically set aside to receive submissions.
4. Browse the Production Company's Website
If you are having trouble determining any of the information above from just the list, visit the company's website and look around. Learn more about the history of the production company. Find out how long they have been in business and how often they produce. Visit their Facebook page or start following them on Twitter. You never know what you might find that could give you the edge over someone else when sitting down to your first meeting.
5. Study the Company's List of Personnel
Look at the names listed under Staff to become familiar with the people you may be dealing with. That way, if you do get to speak with anyone, you will know their names and the names of the people they may be referring to. It may behoove you to send your submission to the email address of an assistant. If an assistant likes your script, he or she may move it to the top of the stack on the VP's desk! We recommend only sending your work to the executives of the company as a last resort. While there is a small chance something might catch their eye, an actor's time is valuable, and you want to make sure that your hard work is being read by someone, instead of getting shuffled aside right away.
6. Send Out Thank-You Emails
Use the Email addresses listed to drop a note to anyone you've met along the way, thanking them for taking the time, and asking if there is anything else you can send along.