Life is a marathon, not a sprint as they say, and never is that saying more true than in an acting career. Many celebrated performers who are household names today didn't achieve their success until after years of toiling away in downtown theaters or in bit parts in B-movies. These actors were struggling in their twenties and thirties, but then they found the role that made them stars. Don't lose hope! Acting should be your life, and life is long. You have plenty of time to find acting success later in life!
Jane Lynch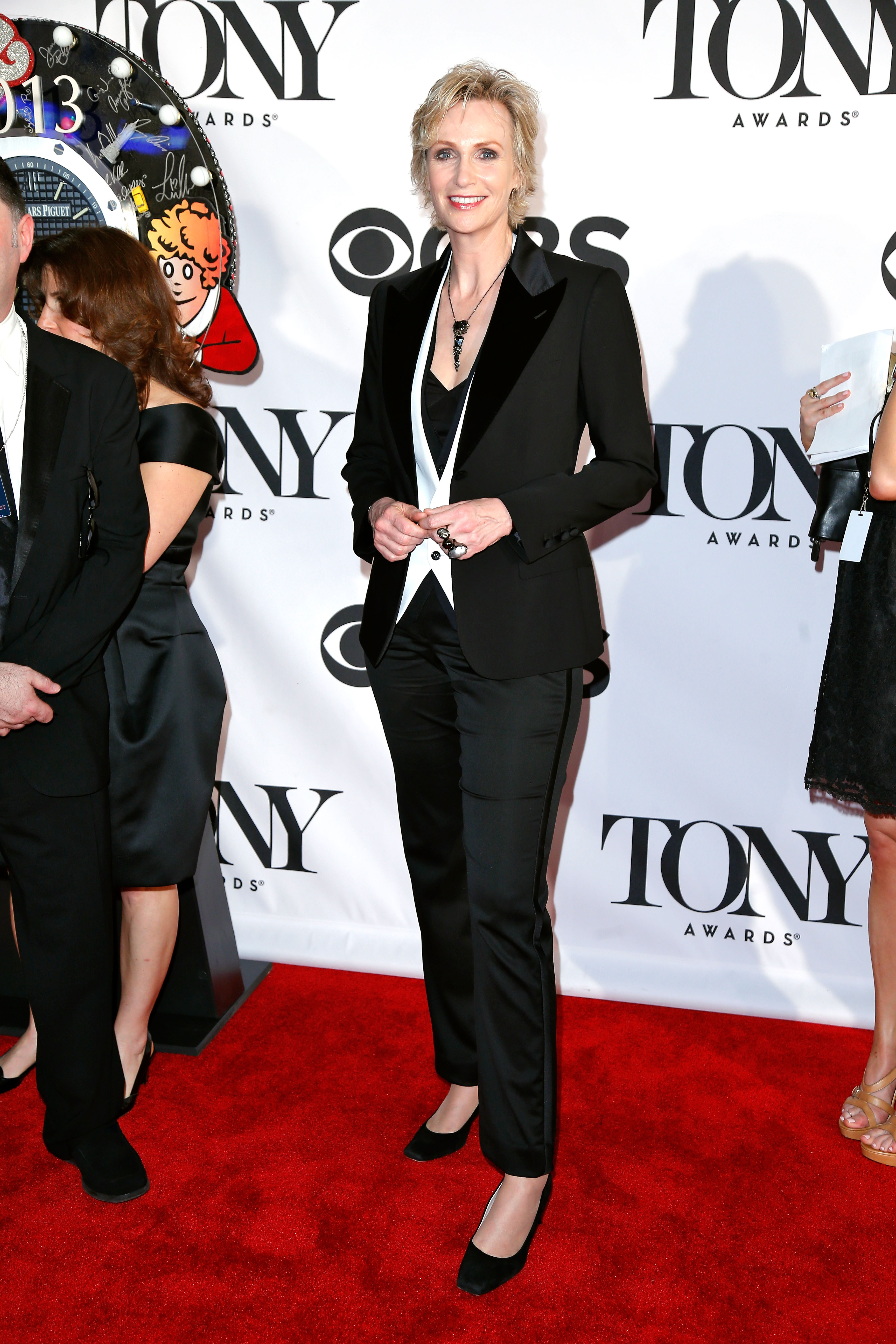 It wasn't until Jane Lynch was 43 that she got her big break in the mockumentary "Best in Show," where she played a butch lesbian personal dog handler opposite trophy wife Jennifer Coolidge. Lynch was cast in "Best in Show" because director Christopher Guest remembered her from a "Frosted Flakes" commercial she did in the early 90s. Since then, Lynch went on to take on roles such as the store manager in Judd Apatow's "The 40-Year-Old Virgin" and as the harsh, whistle-blowing high school teacher Sue Sylvester on "Glee," which landed her an Emmy.
Danny Burstei
Danny Burstein has been performing on and Off-Broadway since the early 1990s, but it wasn't until 2006, when he was in his early forties, that Burstein rose to acclaim in "The Drowsy Chaperone," playing the famed Latin love Aldolpho. He earned his first Tony Award nomination, and became one of Broadways leading character actors, taking on Luther Billis in "South Pacific," which earned him another Tony nomination. Since then, Burstein played Buddy Plummer in a revival of "Follies," showing that he is more than just a character actor and received yet another Tony nomination.
Margo Martindale

Margo Martindale has taken on small roles in films since the early 1990s, but it wasn't until 2004 that she was put on the map with her Broadway debut as Big Mama in "Cat on a Hot Tin Roof." She was nominated for a Drama Desk Award and a Tony Award, and went on to take on juicier guest starring roles on television, such as Nina Burns in "The Riches," and as Mags Bennet in the second season of "Justified," for which she won an Emmy Award at the age of 60.
Jon Hamm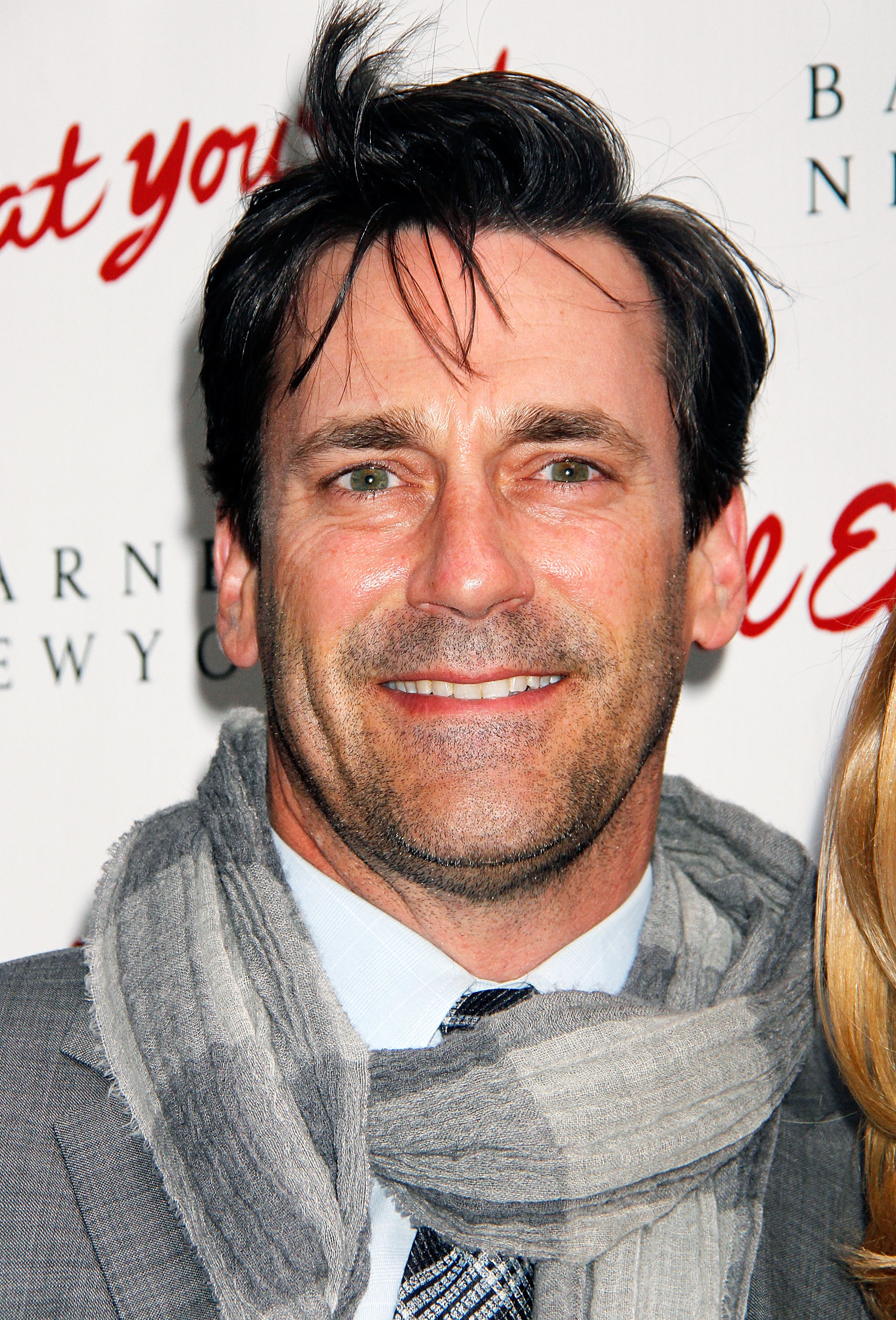 Jon Hamm spent most of his twenties and thirties in Los Angeles as a struggling actor. He waited tables until he was cast in NBC's drama "Providence," but it wasn't until 2007 when "Mad Men" premiered that Jon Hamm gained critical recognition and fame as the suave advertising executive Don Draper. Chosen from a pool of more than 80 actors for the role, Hamm has won a Golden Globe and received eight Emmy Award nominations, for his work on "Mad Men" and "30 Rock."
Linda Gray
Before Linda Gray was receiving Golden Globe and Emmy Award nominations for her work as Sue Ellen Ewing on "Dallas," Gray was working as a model and doing commercials (more than 400 of them). She was 38 when she was cast in "Dallas," which launched her acting career. Since then, Gray has continued working steadily, taking on cameos in various television programs.
Norm Lewis
With his dulcet-tones and strong acting chops, you would think Norm Lewis would have been a star years ago. It wasn't until 2011 that he finally took on a leading role in a Broadway musical—Porgy in the Diane Paulus-helmed revival of "The Gershwins' Porgy and Bess"—and was nominated for his first Tony Award. Lewis gained theater prominence working consistently Off-Broadway in beloved classics, such as "A New Brain," and in concert stagings of "Dreamgirls," "Chess," and "Hair." After "Porgy and Bess," Lewis joined the cast of the popular political thriller "Scandal," playing one of Olivia Pope's love interests.
Connie Britton
Though Connie Britton had secured minor roles on television series like "Spin City" and the political thriller "24," she didn't gain fame, critical recognition, and widespread adoration until she was cast in the critically acclaimed "Friday Night Lights." She gained two Emmy nominations for her work on the show, and cultivated a large following of fans throughout the show's five-season run as Tami Taylor. Since then, she has gone one to portray Vivian Harmon in the first season of "American Horror Story" and country western star Rayna James on ABC's critically acclaimed "Nashville."
Kathryn Joosten
Kathryn Joosten spent most of her life working as a psychiatric nurse in Chicago. In 1982, at the age of 42, she began acting in her community theater. Only seventeen years later did she land the role that propelled her to fame: Mrs. Landingham on "The West Wing." Her performance on the show led to more television roles, including Karen McClucskey on "Desperate Housewives," which earned Joosten two Emmy Awards. Coincidentally, her death occurred twenty days after the on-screen death of her "Desperate Housewives" character.
Harrison Ford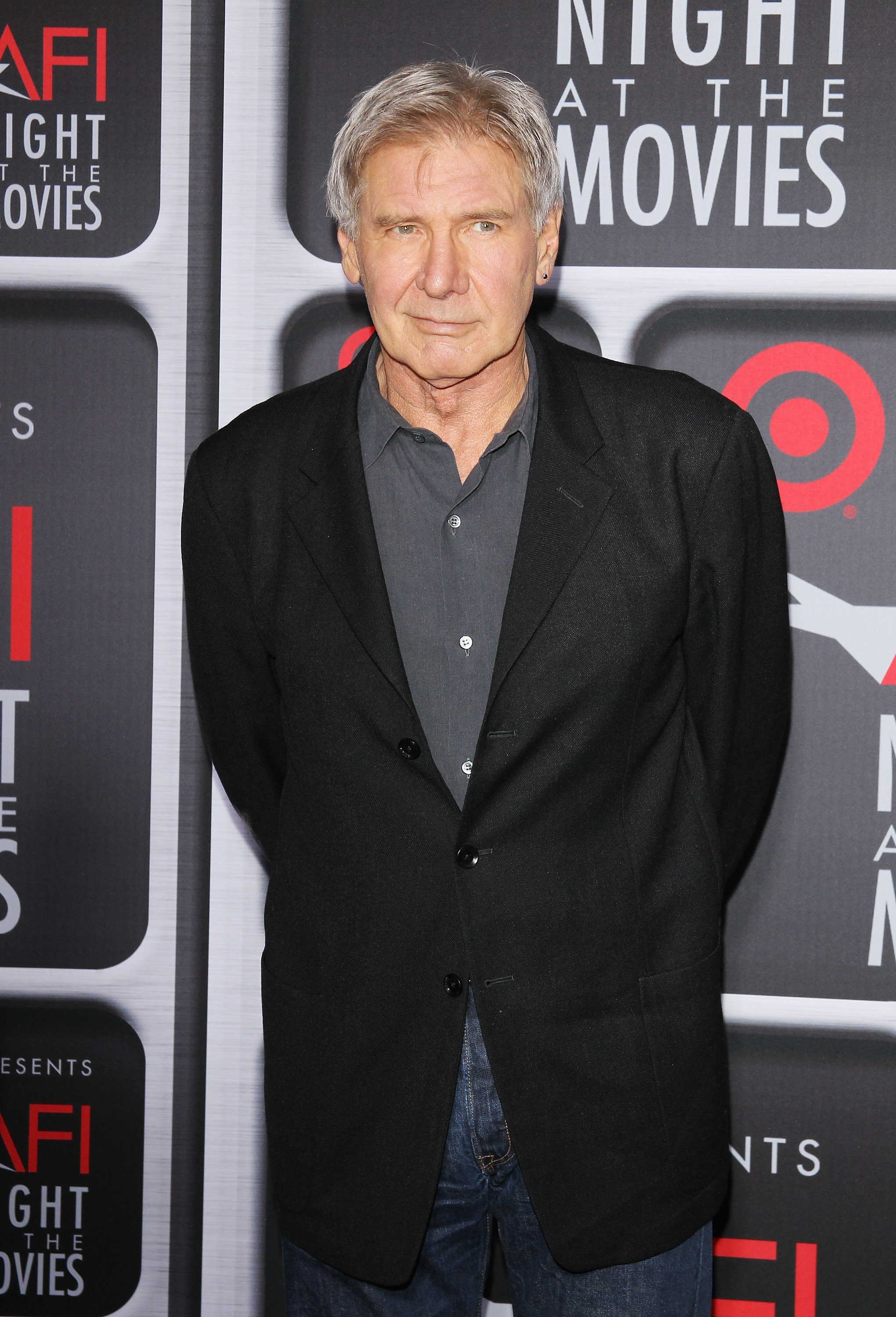 Harrison Ford was hired to build cabinets for director George Lucas, which led to his subsequent casting as the lead in "Star Wars" at the age of 33. Lucas asked Ford to read lines for Han Solo, and was so won over by his portrayal that he offered the role to Ford. Since then, Ford was cast as the lead in the "Indiana Jones" franchise, solidifying his position as a leading man.
F. Murray Abraham
Before F. Murray Abraham took on the formidable role of Antonio Salieri in "Amadeus" and took home the Academy Award for Best Actor at the age of 45, the general public was most familiar with Abraham for his work as a talking grape in a series of "Fruit of the Looms" commercial.
Sylvester Stallone
It's hard to imagine Sylvester Stallone as a struggling actor, but early in his life, Stallone was just that. He had $50 to his name when he moved to New York and slept in New York Port Authority because he couldn't afford rent. Stallone even resorted to shooting pornography because he was so desperate. It wasn't until he was cast in "Rocky" at the age of 30 that it all changed. Nominated for an Academy Award for his portrayal of Rocky Balboa, Stallone skyrocketed to fame, landing notable roles such as John Rambo in "Rambo."
Phylicia Rashad
Although Phylicia Rashad made a name for herself performing on and Off-Broadway, it wasn't until Rashad landed the iconic role of Claire Huxtable on the long-running sitcom "The Cosby Show" at the age of 35 that she became a name. She received two Emmy Award nominations for her work on the show, and Rashad went on to become the first African American actress to win the Tony Award for Best Performance by a Leading Actress in a Play for her work in the revival of "A Raisin in the Sun."
Alan Rickman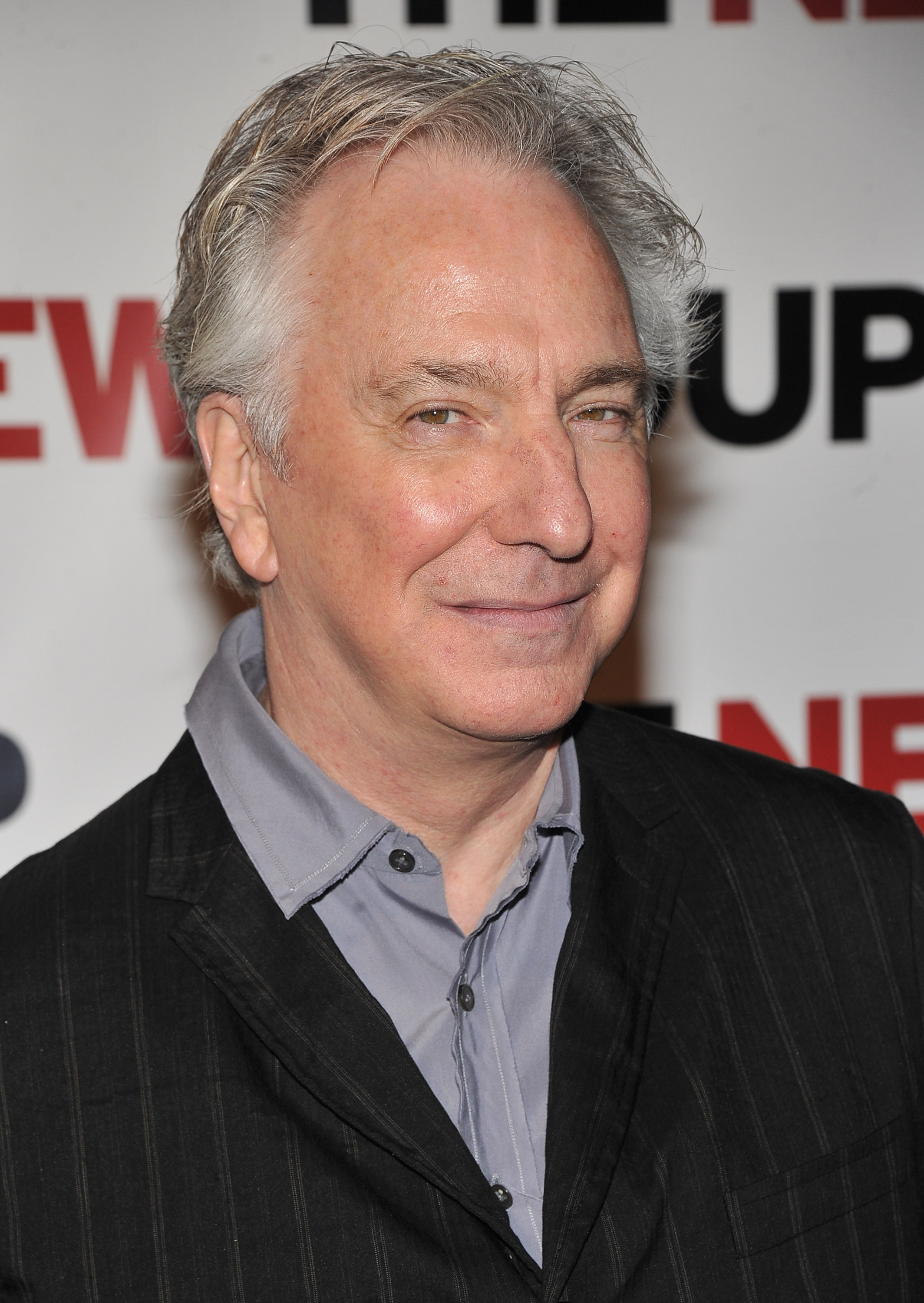 Before Alan Rickman was the star we all knew he was, he ran his own graphic design company with his friends, until he decided he wanted to pursue acting. He began working with various British theater companies, and in 1985, was cast as the Vicomte de Valmont in "Les Liaisons Dangereuses," which earned him a Tony Award nomination. His career really took off after his portrayal of Hans Gruber in "Die Hard," which led to a varied career of stage and screen work, including Severus Snape, the poisonous potions professor in "Harry Potter" and on Broadway in Theresa Rhebeck's "Seminar."
Jayne Houdyshell
Jayne Houdyshell spent more than 25 years performing in regional theaters around the United States. It was only in 2006, when Houdyshell was nearing her mid-fifties did she make her Broadway debut in Lisa Kron's "Well," which put her on the map. Since then, she has become a certifiable New York name with two Tony Award nominations to her name for "Well," and the iconic Broadway baby Hattie in the most recent revival of "Follies."
Gene Hackman
Gene Hackman landed his breakout role at the age of 37, portraying real life Buck Barrow in "Bonnie and Clyde." Before then, Hackman worked as a field radio operator in the United States Marine Corps for almost five years, before moving back to New York City. Hackman went on to receive an Academy Award nomination for "Bonnie and Clyde," which led to other film work, including "The French Connection," which earned him an Oscar.
Kristin Wiig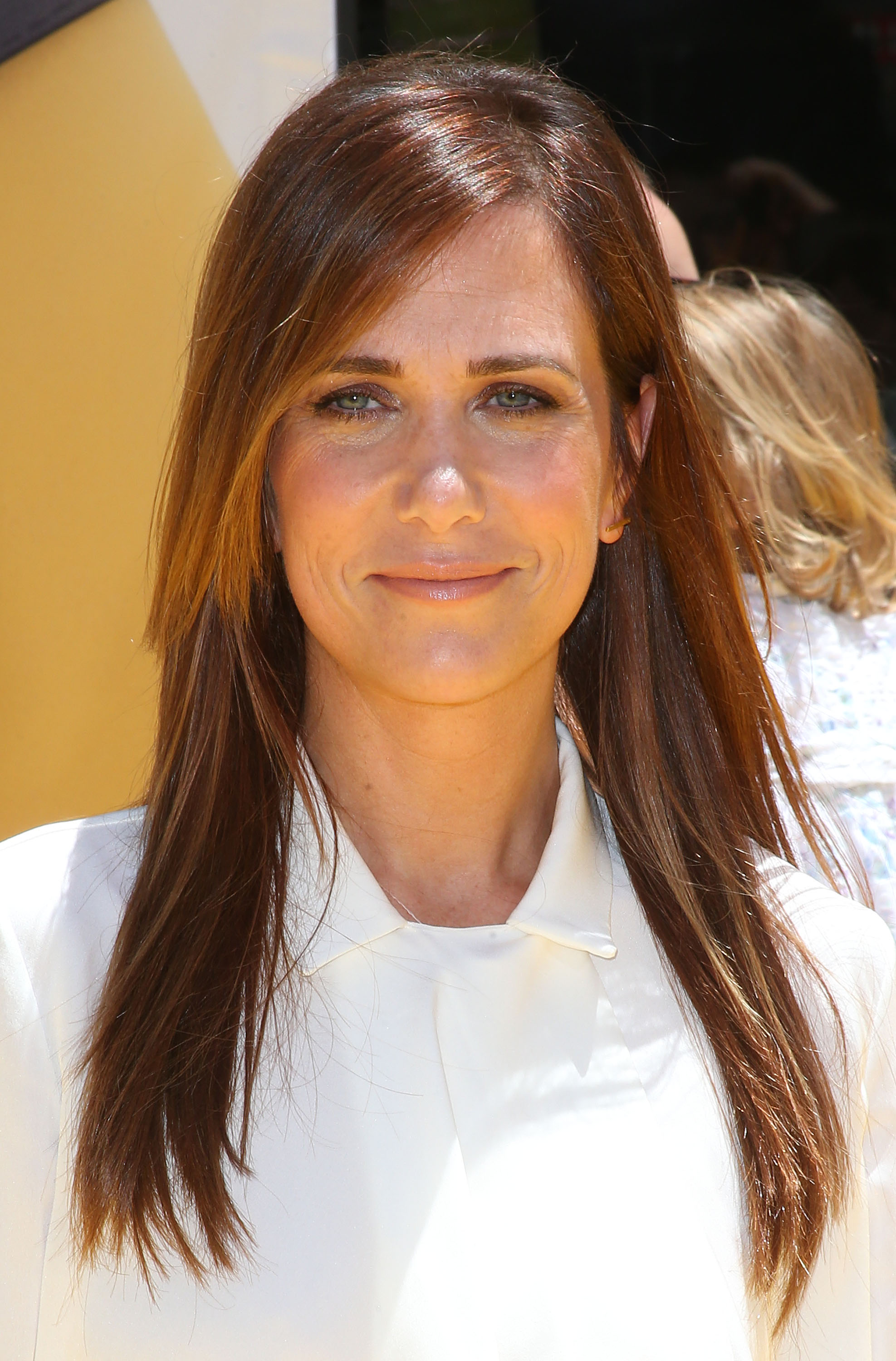 Kristin Wiig rose to fame in 2005, after taking on odd jobs here and there to support herself while she struggled to find work as an actor. Surviving a "Saturday Night Live" budget cut, she became a full member of the repertory cast in 2006, creating hysterical characters like the Target Lady, the neurotic Penelope, the TV game show Cheryl Bryant, and famed impersonations of Nancy Pelosi, Suze Orman, Liza Minnelli, and Michele Bachmann. Her work on the live comedy show has earned her Emmy Award nominations. Since then, Wiig has appeared in films such as "Knocked Up" and "Bridesmaid," earning her an Academy Award nomination for Best Original Screenplay. Wiig also took on the iconic role of young Lucille Bluth on the Netflix reboot of "Arrested Development."
John Mahoney
John Mahoney served as editor of a medical journal until he decided to pursue acting, joining Steppenwolf Theater Company in Chicago. He won a Tony Award for his performance in John Guare's "The House of Blue Leaves" and went on to land his breakout role as Martin Crane on "Frasier" at the age of 53. He received countless Golden Globe and Emmy Award nominations for his work on the long-running series. Mahoney has since gone on to do countless films and voice work, and has landed guest roles on television shows like "Burn Notice" and "Hot in Cleaveland."
Tim Allen
Tim Allen rose to fame in the hit television series "Home Improvement," which he only landed after years as a semi-struggling comedian who would perform stand-up on the late night circuit. After "Home Improvement," Allen went on to star in "The Santa Clause," voice Buzz Lightyear in "Toy Story," and the ABC sitcom, "Last Man Standing."
Michael Emerson
Before Michael Emerson became an Emmy Award-winning star, he took retail jobs and worked as a freelance illustrator in New York City. Discouraged, Emerson and his wife moved to Florida, where he appeared in local productions around the state. Emerson landed on the map with his electrifying performance as a serial killer on "The Practice," which earned him his first Emmy Award. Emerson has taken home more Emmy Awards for his work on the popular thriller "Lost."
Samuel L. Jackson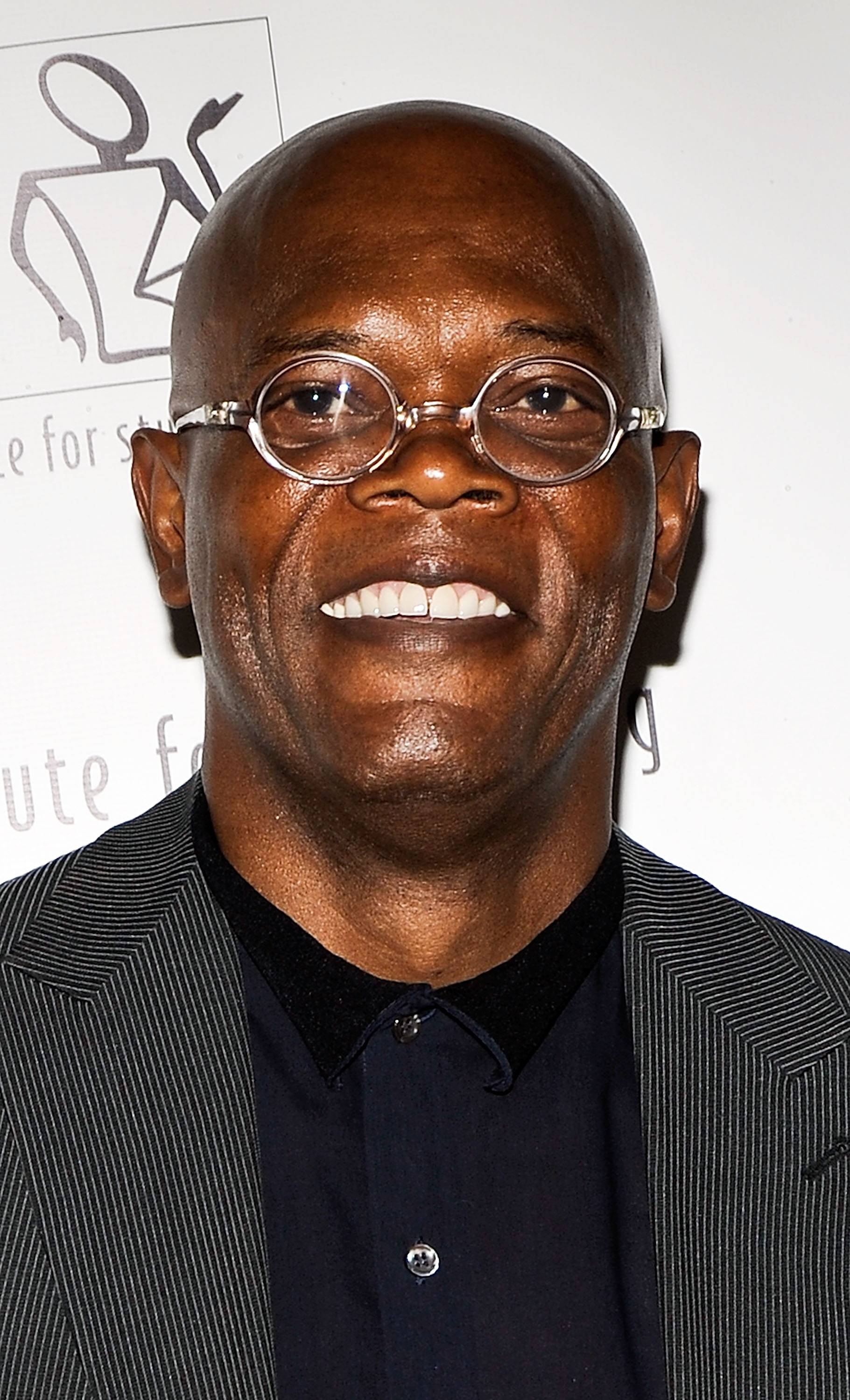 Before he was Jules Winnfield in "Pulp Fiction," Samuel L. Jackson was a social worker. After deciding to pursue a career in acting, he took on small roles on films like "Goodfellas," and "True Romance." It wasn't until "Pulp Fiction," when Jackson was 45, did he become a star. Jackson was critically heralded and received an Academy Award nomination. From then on, he went on to star in "A Time to Kill," "Jackie Brown", and most recently, "Django Unchained." Jackson remains a big name with box office power, and continues to work steadily.
Lucille Ball
Everybody loves Lucille Ball, but believe it or not, she wasn't always as wildly successful. In her early years, she worked as a model, performed on Broadway using a stage name, and assumed many small B-movie roles. Only in 1951, at the age of 40, did Lucille Ball make it big, creating the television series "I Love Lucy," which skyrocketed her to fame, earning Ball four Emmy Awards and thirteen nominations. She continued to work after "I Love Lucy" ended, both on film and on stage.
Kathy Bates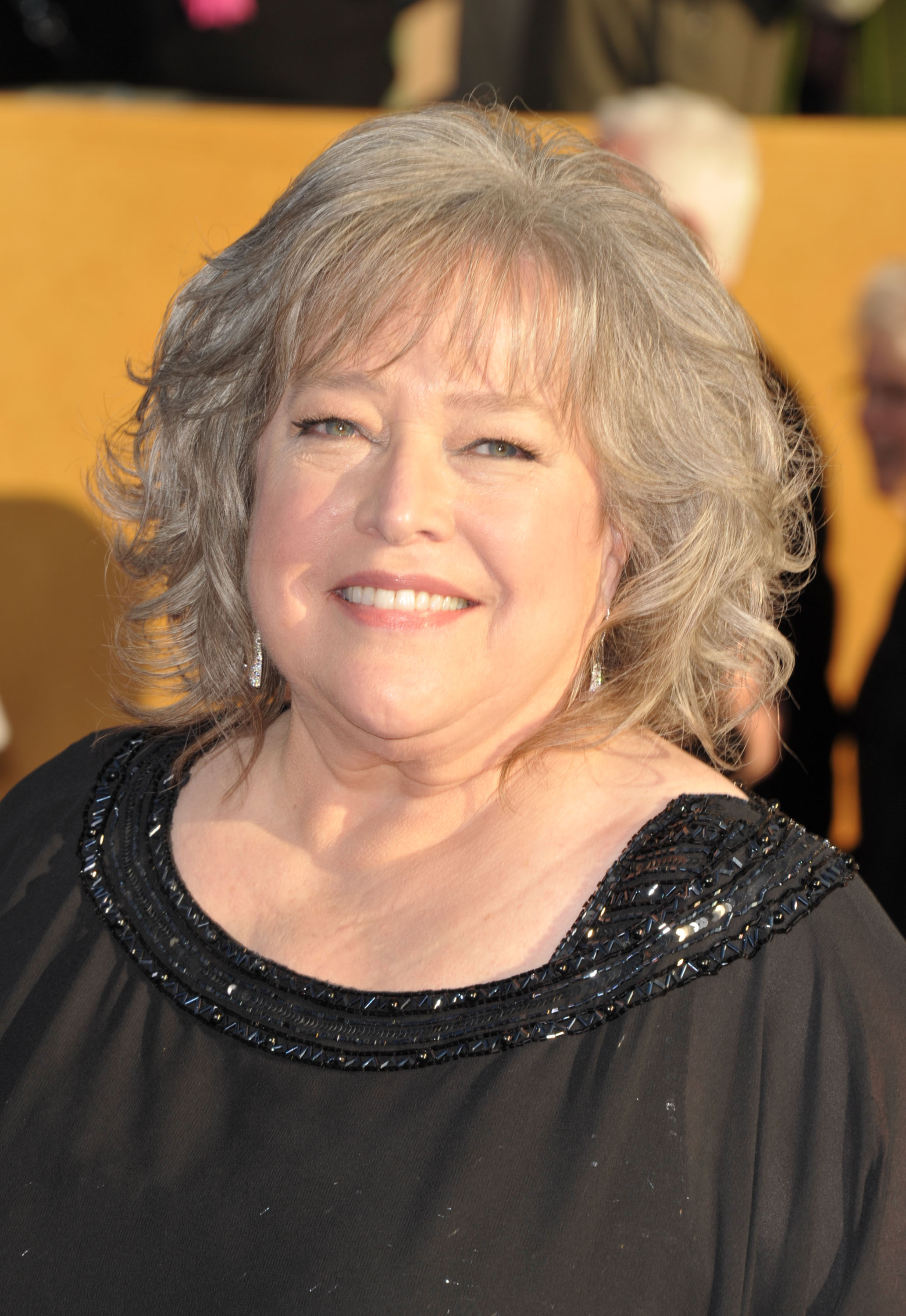 Kathy Bates worked steadily both on stage and on screen early in her life, but it was only when she was cast in the thriller "Misery" at age 42 did she gained prominence as one of the most impressive actors in her generation. Winning the Academy Award for Best Actress, Bates' career took off, landing her the role of Molly Brown in "Titanic," Libby Holden in "Primary Colors," and Miss Hannigan in Disney's remake of "Annie," as well as remarkable turns on television series "Six Feet Under," "Two and a Half Men," and "Harry's Law." Bates was also cast as one of the co-stars of the third season of "American Horror Story."
Melissa McCarthy
Even though Melissa McCarthy played the loveable Sookie St. James on "Gilmore Girls" for seven years, and took on a slew of other supporting roles on popular television series like "Samantha Who" and "Private Practice," it wasn't until the 2011 hit "Bridesmaid" that McCarthy's star began to soar, just as she crossed the threshold into her forties. Since then, McCarthy has gone on to tackle more feature film roles, such as "Identity Thief," opposite Jason Bateman and "The Heat," opposite Sandra Bullock.
Bea Arthur
It wasn't until Bea Arthur was in her forties that she landed on the map. Her portrayal of the acerbic Vera Charles opposite Angela Lansbury in the original Broadway production of "Mame" won her a Tony Award. She became more successful as she aged, gaining acclaim for her portrayal of Maude Findlay on "All in the Family," and later, "Maude." In addition, Arthur went on to score many Emmy Award nominations for her work on "The Golden Girls."
Jeremy Renner
While taking on small roles in films, Jeremy Renner worked as a part-time makeup artist to make ends meet. It wasn't until 2009 that Renner, at the age of 38, got his big break as Sergeant William James in Kathyrn Bigelow's "The Hurt Locker." Since then, Renner has gone to star in blockbuster hits like "The Avengers" and "The Bourne Legacy."
Morgan Freeman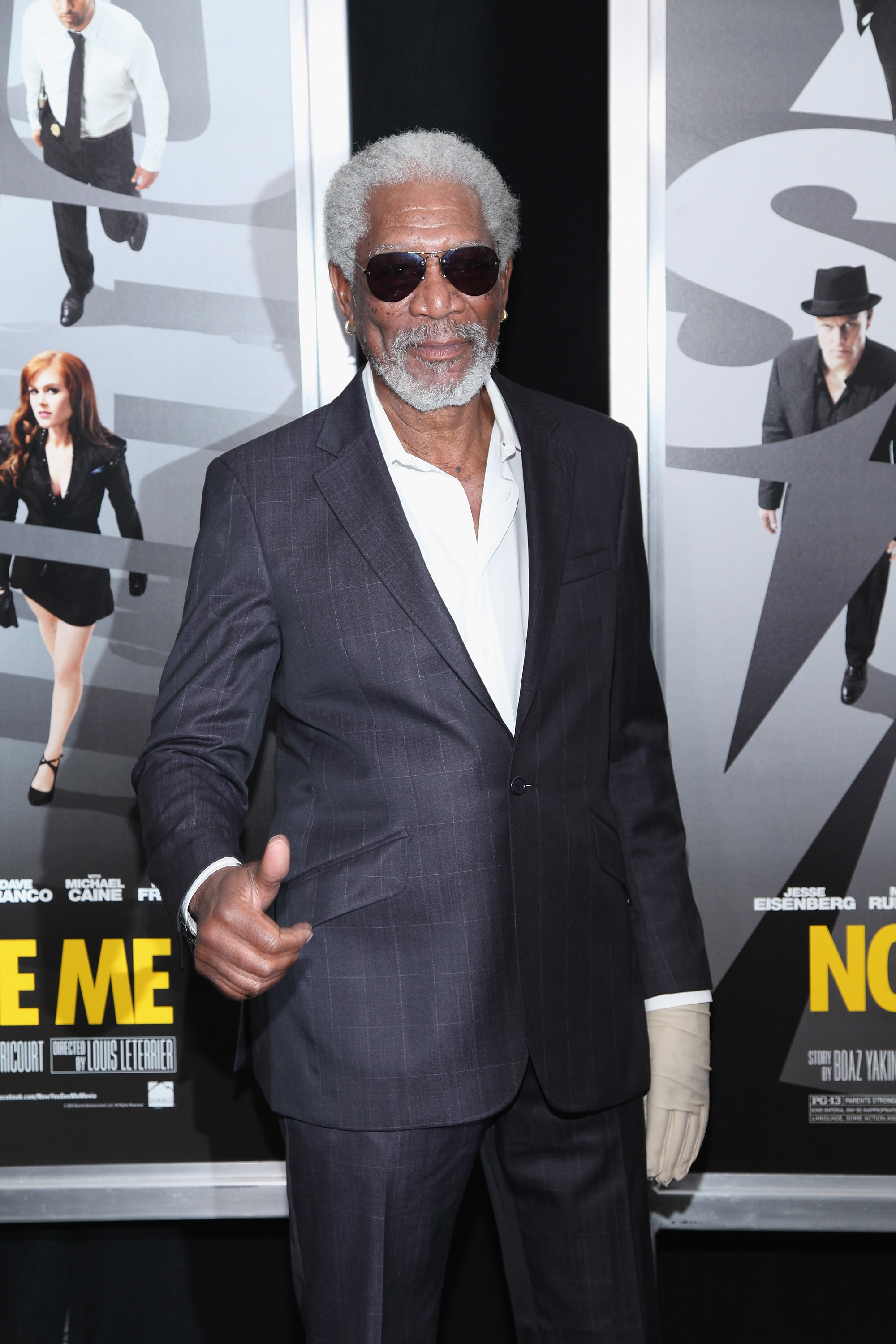 Morgan Freeman is one of the biggest Hollywood movie stars working today. Freeman has been acting since he was nine years old, but it wasn't until the mid 1970s and 1980s, nearing his forties that he made it big. Freeman became a recognizable face to the general public after his work on the popular soap opera "Another World" and the PBS kid's show "The Electric Company." Since then, we went on to play a string of prominent supporting roles in many feature films, including playing Hoke in "Driving Miss Daisy," a role he originated on stage. Freeman won his first Academy Award for "Million Dollar Baby" in 2004.
James Gandolfini
The celebrated actor, who passed away suddenly in 2013, is the epitome of an actor who achieved fame later in life. Although he made his Broadway debut in "A Streetcar Named Desire" alongside Jessica Lange and Alec Baldwin in 1992, he didn't land his breakout role as mob boss Tony Soprano in the HBO hit series "The Sopranos" until he was 38. Gandolfini went on to star on Broadway in "God of Carnage" and onscreen in films like "Where the Wild Things Are," "Welcome to the Rileys," and "Zero Dark Thirty."
Inspired by this post? Check out our audition listings!