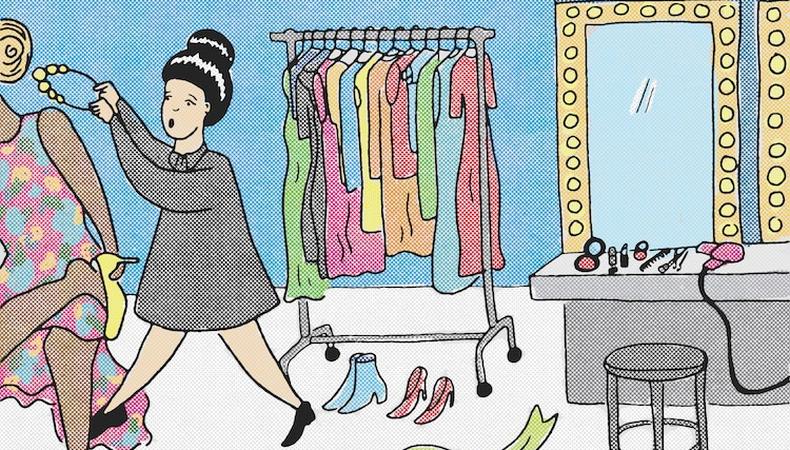 Do you want to make a living in the City of Angels in front of the camera but you know acting isn't (just) for you? You may want to try your hand (and face) at modeling! And by turning to Backstage, you're already on the right track. We've crafted an in-depth guide on how to break into the types of modeling specific to Los Angeles while also highlighting agencies you should know and necessary first steps for all models, no matter where you call home.
Do I have what it takes to be a model?

You wanna be on top? All right, all right—this isn't "America's Next Top Model," but in order to succeed in the modeling industry, you do have to have a sense of perseverance, dedication, and passion just like the novice guys and gals on reality TV. It's not all about standing still and looking gorgeous (though there's likely some of that, too)!
One of the first things every aspiring model must ask themselves is why they want to get into modeling in the first place. It may seem like a natural choice if you're the kind of person who's always been asked since middle school, "Have you ever thought about modeling?" But simply a pretty face does not a model make. You shouldn't be seriously considering a career in modeling unless you have a genuine interest in the profession.
Modeling is an industry about beauty in all shapes, shades, and sizes, and it's about representing (and, in many cases, selling) a product. Beyond walking runways and being a fashionista, the thought of becoming the face of a new clothing line, makeup brand, hot tech gadget, or other consumer good should naturally excite you the way it would a musician when she hears her song on the radio for the first time or an actor when they spot their name on a movie poster. You should additionally have a natural ease and confidence in front of the camera (photography and film alike), and you should, without a doubt, be proud of and own the things that make you singular. Comparing yourself to others is pretty inevitable when it comes to measuring success on your physical presence, but don't let that noise stand in your way. Follow your path and your individual identity, and that sort of easy, breezy poise is sure to get you further than insecurity and self-doubt.
In an interview last year with Backstage, MSA Models' (now State Management's) former Los Angeles agency director Francis Arden goes one step further, saying that he's actually on the lookout for distinct personalities beyond a model's apparent beauty when signing a new client. Of course, the modeling industry is based on a certain standard of universal beauty and even capitalizes off of it, but you should never be checking your personality at the door.
"If you have a quirky personality, we want to know that," Arden says. "You're not just a pretty face. We want to know who this person that we're sitting in front of is. Yes, she's got the right measurements, but what's in there? What's her purpose? What drives her?"
Maintaining a healthy perspective on oneself and bolstering one's own self-confidence as an early career model is just the start. You also have to be prepared to achieve and maintain bona fide wellness-goals status; expect to be eating healthily, exercising regularly, and generally meeting the physical demands of your line of modeling. It's all a matter of simply adhering to a self-care and health regimen.
And sometimes, it's also about the waiting game. You need to be an early riser with patience and stamina to spare. There will be long days of go-sees (aka modeling "auditions") or of video or photo shoots. You may well be called into work at all hours of the day. Say a client needs a night shot for their product. You should expect to be shooting at midnight. Or say that he or she needs the lighting of sunrise? Sunset? High noon? You get the picture. It's an exciting profession because no day's work will look the same as the one before it, but living without a routine can also be physically draining. Be prepared to roll with the punches—all while looking your best.
Just like acting, a modeling career isn't something that comes overnight, and you should be realistic about the expectations you set for your career and the different realities of what "success" as a model can look like. "Passion is definitely one of the key deciding factors because that motivates the individual to want to do what it takes to pursue it," says Jack Maiden, director of Mavrick Models at Mavrick Artists Agency. "If they want to pursue it, they've gotta get out there and find out if there's an agency that suits them. They've gotta go for it."
Before you get started, though, you should know what you're in for. "Educate yourself. Try to speak to as many people who are in the field [as] you can to get advice. There's a lot to learn," Arden adds. "You wouldn't go to a volleyball tryout without having any kind of training."
What are the different kinds of modeling?
While the layperson likely thinks of fashion-forward runways and the world's finest couture when pondering the life of a model, you'd be surprised by how many career options there truly are for a model; there's as many genres and subsets within those genres as you're likely to find in Hollywood when finding your footing as an actor. There are, of course, the supermodels of the world walking the Paris and New York Fashion Week runways, but there are also the commercial models you'll find in video and print ads for major retail brands—everything from Target to T.J. Maxx to Macy's. And that's not to mention specialty consumer products like the latest Apple gadget and more.
Though many dream of walking the spring collection for Tom Ford and Marc Jacobs, it's the ultimate destination of very few. It's not the easiest pill to swallow, but it should be said: You're either born to be a fashion model or you're not. There are many aspects of the profession that can be fine-tuned and trained in any modeling type, but your actual physical features and standards of contemporary beauty inevitably come into play. Traditionally (and we hate to say it!), models who are signed by major agencies and jetted to fashion weeks around the world are a size six or smaller, between 14 and 20 years old, and between 5 feet 9 inches and 6 feet tall. Just as Arden says above, a personality is key, too, but those are the fashion industry's by-the-numbers expectations.
Let us be clear: You can still make a living as a model even if you don't fit the physical template above. Commercial models, in particular, are meant to reflect the everyman and everywoman. Booking gigs here is more about your megawatt smile than the size of your jeans.
Commercial and print modeling offer opportunities for "people in different shapes, sizes, and colors," Joe Thompson of Abrams Artists Agency explains. While fashion is very regimented for the body types that fit its designer clothing, commercial casting directors are a little looser: "On the commercial side, it's more like, 'We want brunette hair and great smiles,' " Thompson concedes.
Elsewhere, you could consider putting your immaculate nail beds or slender ankles to use as a hand or foot model, and there's also the option of fitness modeling, which is an entire other world in itself. There's no room here for a slender figure; you'll want to be bulking up and putting on muscle. You'll certainly be hitting the gym on a more regular basis than the average person (or even average model) if you're pursuing a career in the fitness sector. Hard work at the bench press, however, definitely has the potential of paying off and proving lucrative across commercial modeling gigs for sportswear ad campaigns, fitness videos, underwear and lingerie gigs—the list goes on.
To help determine which path in modeling is right for you, aspiring tastemakers should turn to friends and family for their opinion on what track suits them best. But don't shy away from reaching out to other models for their insight and advice, as well as prospective collaborators, agents, and other industry professionals who may have a better developed eye built from hands-on experience.
To this end, Cheyenne Brink, a print agent at the boutique, L.A.–based Bella Agency for models, advises to study up on your own, too. Don't just rely on those around you to make up your mind. Research what kind of modeling work you'd best fit. "You have to know the market," she says. "Are you in the right market, submitting yourself to the right stuff? How is a company going to envision you in their ads?"
Plus, it's important to remember that nowadays, a perfectly effective way to network as a novice model is right at your fingertips. "Instagram is such a huge factor now," Brink adds. "It's an extension of your portfolio." Aspiring models often use the app to meet new and emerging photographers, for instance. "It might be good for them to start together. No one has to pay anything, [so it's] beneficial to both parties. Just keep taking photos, and keep meeting people and getting feedback."
RELATED:
What modeling terms should I know before getting started?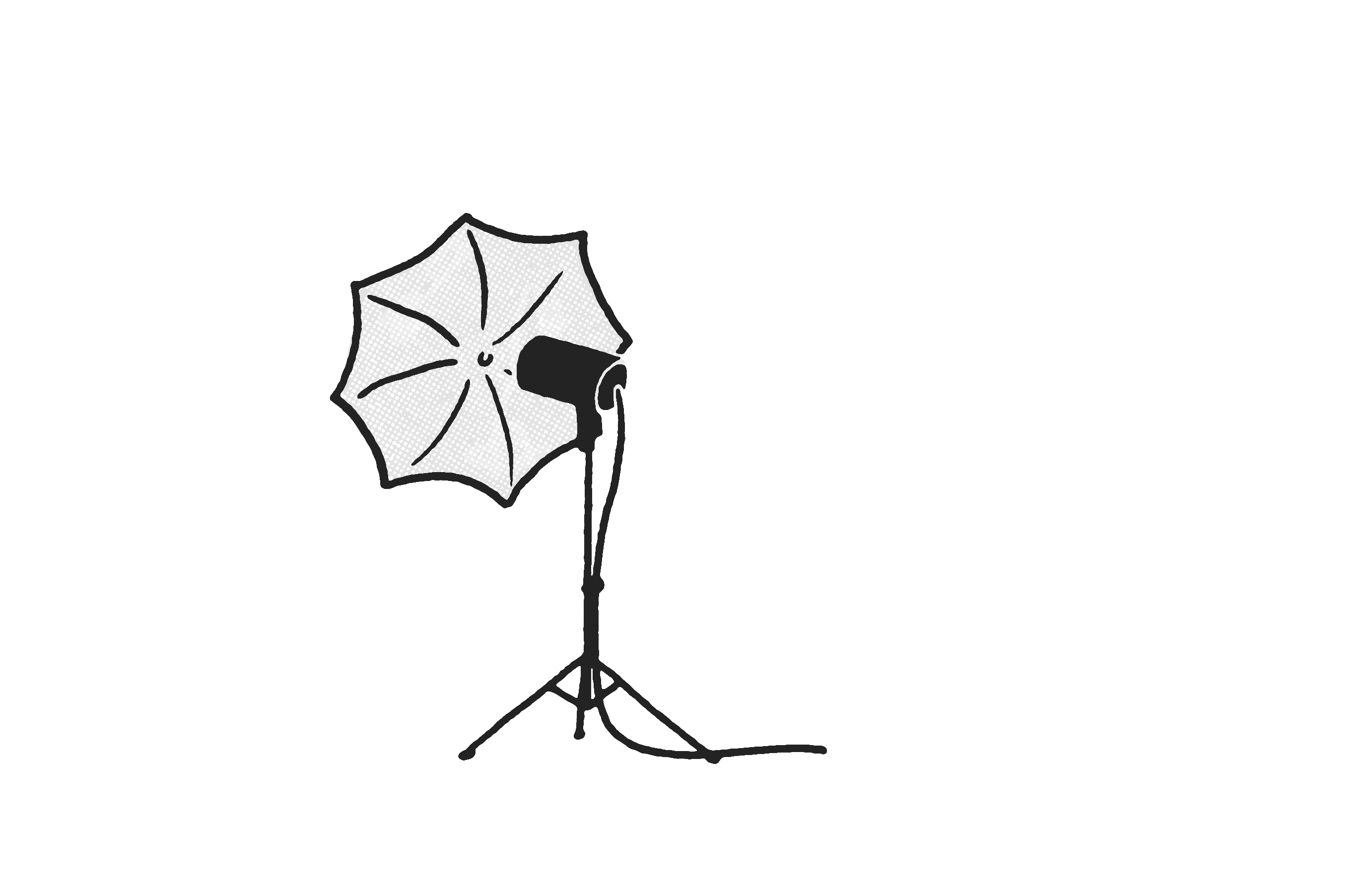 Are you a new model who's confused by some of the jargon thrown around online or in the studio? Never fear! Check out acting and modeling career coach and Backstage Expert Aaron Marcus' dictionary for industry vocabulary that you're likely to run into, and that you should definitely familiarize yourself with.
Body parts: Some models are hired not for their face, but instead for their special features, such as great legs, hair, hands, etc.
Bonus: Models are generally paid an additional fee above their hourly or day rate if the ad is running in a "high-exposure format," such as a poster, billboard, point of purchase, or on the internet. Models can also receive bonuses if the ad will run for a long period of time, or if the clients request exclusivity.
Book: Another term used for a model's portfolio.
Buyout: Models are normally given additional money if the client wants to use the ad in perpetuity.
Cheating to the camera: When the model slightly turns his or her head and eyesight away from an object or the other model and closer to the camera. This gives the illusion that the model is looking straight at the other person or object but also allows the camera to see more of the model's face.
Composite sheet (comp card or zed card): The model's business card. Unlike an actor's headshot and résumé, a composite sheet shows a variety of the model's photos along with his or her stats (height, eye color, hair color, etc.).
Editorial shot: A photograph that's used alongside an article in a newspaper or magazine.
Fit modeling: Models are hired to help designers test wardrobe for sizing.
Go-see: A model's audition. When a model is contacted to attend a go-see, he or she goes to a photographer's studio or a casting facility and is seen.
Layout: Typically, the art director from an ad agency will create a sample concept of an ad. This guide is shown to the photographer shooting the ad as well as to the client for approval.
Model form: A model form is filled out by models when they attend a go-see. Basic contact info and sizes are normally requested on the form.
Model release form: A legal document giving a photographer or advertising agency the rights to use the model's image in an ad.
One-plus-one: When a model is booked for a one-hour modeling job with the possibility of working an additional hour. Models must hold the additional hour in case the shoot runs longer than expected.
Photo credit: This is optional in case the model wants to place the photographer's name next to his or her photo on a composite sheet.
Print: The term used for any still picture that's used in a printed format, such as newspapers, posters, magazines, etc.
Request go-see: When a model is specifically asked to attend a casting for a print job.
Sign-in sheet: A piece of paper that models use to write down their names. The sheet allows the photographer to know who's next in line to have his or her photo taken.
Square to the camera: The photographer will make this request when he or she wants the model's face and body positioned straight into the lens.
Stock photography: Generic photographs rented to companies or organizations in order for them to save money by not hiring models and photographers when creating ads. These photos can also be used for editorial purposes. Some websites include Getty Images and Shutterstock.
Tear sheet: A copy of a commercial modeling ad. This proves the ad was published.
Test shot: A photo that's not being used as an ad, but instead for a photographer's or model's portfolio.
Transit: The term used for posters on vehicles, such as buses, trucks, or subways.
Transparent apparel: Clothing worn by a model that's considered see-through.
Usage: How and where the ad will run, such as in newspapers, magazines, or on a poster or billboard, which are considered high-exposure formats.
Voucher: The bill/invoice used by models for all commercial modeling jobs. The agent and whoever is invoiced for the job both get a copy, and the model should always hold onto the invoice itself.
What tools or training do I need as a model?
Most professions in the arts are going to require some front-end investments; you need tools and assets like professional headshots, a website, a reel, and a résumé to showcase why you deserve to be given a chance for your big break. They're worth it, we promise!
When it comes to modeling, the most important piece of your calling-card package is ostensibly your headshot. For this, you want an image that accurately reflects you and one that gives casting directors and prospective collaborators an idea of how you present yourself in front of the camera.
"Modeling headshots typically feature performers wishing to be cast in fashion and beauty advertising," says L.A. headshot photographer and Backstage Expert Marc Cartwright. "An amazing model is going to be skilled at communicating through their eyes, knowing how movement and light shapes their face."
This is of special importance when it comes to advertising, which is often the end goal of modeling. "Editorial and fashion modeling is about selling a lifestyle. The goal of fashion or beauty ads tends to be about creating fantasy around a product versus having the audience relate to the person in the advertisement," Cartwright says.
But it's worth noting that there are differences between headshots for models versus headshots for actors. If you're an actor with headshots, you'll want to consider investing in modeling headshots (and vice versa). "Modeling headshots tend to be more artistic and flatter the subject. They say less about who a person is and more about how they are capable of appearing," Cartwright explains. "There is a greater emphasis on the mood, lighting, and artistic merit of the photograph. Makeup, lighting, composition, and retouching are used to creatively flatter the subject and remove the flaws. There may or may not be eye contact in the model headshot."
That said, it's imperative that aspiring models pair themselves with a headshot photographer who can adequately follow through on these points, because as image consultant and Backstage Expert Tom Burke says, "Headshot sessions are emotional and personal experiences. If you aren't comfortable, there's no way that you can expose your true self in front of a camera. I have watched many headshot sessions crash due to the same thing: the wrong mixture of personalities. For example, a Type A photographer cannot shoot a Type A [subject]. The entire time, they'll be fighting for control, resulting in stiff-looking pictures. A very green or laid-back [talent] should also never shoot with a Type A photographer. They are not strong enough to exert their individuality and/or power, and are led down paths that just aren't right for their type or brand."
Natural chemistry between yourself and a headshot photographer must also be paired with the right questions. After doing your research online or getting a referral from someone else, get the photographer on the phone. Or, if the photographer has a website, peruse her FAQ page to find out how long a session with him or her lasts, how much he or she charges, and how many photos you'll walk away with.
In addition to images from spec shoots or previous professional work, your headshot should be included on your literal calling card, known in the industry as a comp card (also called composite card, z card, zed card, or sed card). In total, your comp card will have your modeling headshot plus three to five other photos. It should also include your stats and measurements, your modeling agency info if applicable, and your own contact information. A model's comp card is far and away the best way to make a great first impression in the casting room.
How does being a model in Los Angeles differ from other markets?
Now that you've familiarized yourself with the basics of what it takes to become a model, the tools that you need, and the mindset and personal passion such a journey requires, let's look to the aforementioned market that you may be setting your sights on: Los Angeles. The city wasn't always the fashion epicenter that it's quickly becoming today. In the age of Instagram and with an emphasis on healthy living (and, really, with the rise of Hollywood elite's children dabbling in front of the camera themselves), major modeling agencies from New York City like Wilhelmina and IMG have opened up shop on the West Coast, too, ready to take in the city's thriving pool of young talent.
That's not to say, however, that it's all about fashion in L.A. (Anything but, in fact!) The major modeling output on the West Coast has long been the commercial print ad route, and that's the way it continues to be today. It's simply the hub of where these outlets are based, and therefore, the city has the demand and the supply that New York doesn't necessarily bear. That's why it should come as little surprise when an L.A.-area agent like Arden emphasizes quirk and spunk as much as good looks. In commercial modeling, you'll be pulling out the stops to showcase that personality and—for all intents and purposes—act for the camera. With that in mind, if you're interested in commercial modeling, it's never a bad idea to get some acting classes under your belt. Read on below, however, for more insight on how to actually book modeling work, no matter the subgenre you're interested in.
How do I find work as a model?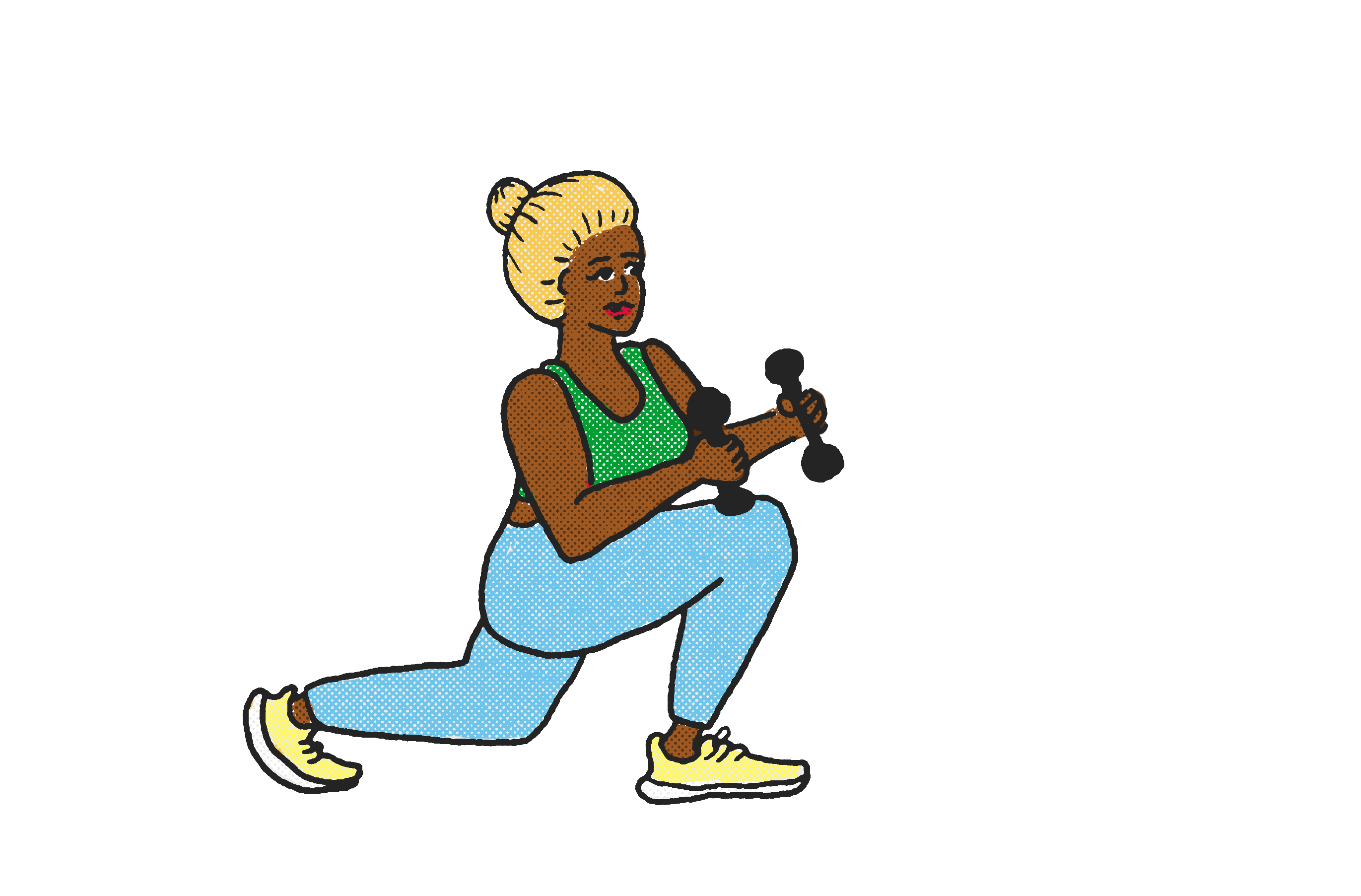 Just like with acting, it's likely going to be more difficult for an early-career, aspiring model to land high-profile work without an agent. But those early credits are necessary to ultimately increase your chances of impressing an agent to take you to the next level, and there's no better resource than Backstage.
If you don't have a manager or an agent who's in direct contact with casting directors of various modeling projects, Backstage is the No. 1 trusted source and top casting platform—for over 50 years—to kick-start your career, land your next role, and get you discovered. With us, you're always getting reliable information and scam-free gigs.
Backstage has several subscription options available, including annual and six-month subscriptions to our web content and weekly print magazine, and six-month and monthly web-only subscriptions. Visit backstage.com/accounts/subscribe to see which option best suits you.
Once you're subscribed to Backstage, you can go to backstage.com to edit your public profile. This is the page that casting directors see when booking talent for their latest projects, so make sure your headshots and résumé are up to date and model-specific, and link or embed your website, social media accounts, and other fun extras as you see fit.
Next, take a look at our online modeling casting notices at backstage.com/casting. You'll see that each one is broken down by type of production, whether or not it's a paid job, its location, the age range for talent sought—the list goes on. Search results can also be filtered based on what your preferences are. If you're a model looking for work in L.A., save those preferences for future use! There are bound to be new listings for you to consider every day.
RELATED:
How do I book work as a model?
While the decisions of modeling casting agencies and directors often feel like they're left up to chance, there are a few things models can do at go-sees to better ensure that they leave a positive impression and get asked back in the future, even if they don't book the gig. You hear time and again of talents not booking the gig the first time around, but of how their relationship with the casting team eventually brought them back in and made them top-of-mind for future projects.
First off: Let's walk through a go-see. Models are often asked to wear fitted jeans and a fitted tank, and they get photos taken onsite if it's a test shoot. These pictures are different from the Polaroids or "digitals" that are taken when you're repped by an agent, and are often done against a plain white wall with natural light and from all four sides of you.
You should also bring along your book if it's requested from casting, which is basically a portfolio of your previous work. If you're an early-career model, you likely won't have much to showcase here, professionally speaking, which is where nonprofessional shoots come into play. Any experience you can get in front of the camera is a plus; don't forget to reach out to early-career photographers on Instagram! Today, however, books are increasingly presented as digital files on tablets, but a printed binder is still regarded as the industry standard.
Another thing to remember is that every go-see is different. Come prepared, look your best, and be alive, awake, alert, and ready to follow instructions. You may even have more than one go-see in a day, and trust us: one won't be the same as the one before it.
If you're in Los Angeles and find yourself at a commercial go-see, feel free to dress a bit for the part at hand, in addition to having a professionally presentable comp card and fitting the physical expectations of the gig. Know the casting company's type and the job they're hiring for, and choose your outfit from there.
"Industry professionals decide if you're right for the job simply by looking at you, which means it's important to dress the part (without going overboard)," says Marcus. "If you're attending a go-see for a part as a doctor, you don't need a stethoscope around your neck, a tongue depressor in your pocket, and paper booties over your shoes. But do wear something appropriate that will allow the people who matter to envision you as a doctor, like a dress shirt and slacks."
Marcus also advises that models don't rush when filling out the paperwork required onsite. The wrong contact information, modeling résumé, agent information, and more can be the one slip that costs you a job.
"When first arriving at a go-see, you will typically fill out some paperwork. The people running the go-see need to know your contact information, your agent's information, your wardrobe sizes, and sometimes a listing of any ads you've done for competitors over the past few years to make sure there are no conflicts of interest, so take your time and make sure they have everything from you they need," he says.
"Unlike union auditions, there typically is not a specific appointment time. Instead, there's a sign-in sheet to organize the order in which everyone has their photo taken. I highly recommend not signing in until you are 100 percent ready to have your photo taken. Take a look around the room to see if there's a layout of the ad that depicts the general idea of how the ad will look (similar to a storyboard). If there is one, study it. Try to embody the person in the layout."
And, lastly, Marcus says that the right model will ask the onsite photographer the right questions—among them, "What are you looking for and why?"
"Maybe you know they're looking for someone who seems happy, but that single emotion doesn't tell us anything. Asking why will inform your motivation for that emotion and help you differentiate," he says. And just like with acting, strong choices matter. "Don't ever try to play it safe by giving a generic look in order to avoid giving the 'wrong' look. That kind of approach to auditioning never works well. Even if you're not provided with a ton of information, pick a specific look based on what you do know. That ability to decide and commit will give you a tremendous advantage while attending a go-see."
How do I find representation?
Professional feedback, particularly in the early stages of a career, is important. So is experience. Go out and get any experience in front of a camera that you can before even approaching an agent with your headshot and DIY portfolio. If you're an unsigned model, you should still try to work with a professional photographer for test images. Without firsthand experience, models don't necessarily know their best angles, poses, and facial expressions. Practicing in front of the mirror is important, but having someone on the other side of the lens telling you "yes" or "no" will bring you up to speed on what works and what doesn't. "That's the stuff that you can't really teach someone until they actually are doing it," Arden says.
The next step should be to research agencies and know what they look for in prospective clients. Mavrick Models of Mavrick Artists Agency, for instance, signs an array of talent—but certain specific physical characteristics are a must. Maiden noted that most female models he signs are 5 feet 8 inches to 5 feet 11 inches or just under 6 feet in height. He usually looks for male models who are 6 feet to 6 feet 3 inches. He does, however, clarify that agencies within major modeling and commercial markets like Los Angeles "all have different styles and tastes."
Once you find an agency that interests you, it's time to show them what you've got. Many agencies' websites will list online submission forms that usually require a modeling headshot and three-quarter to full-body photo. You can also find open call information online. Mavrick, for instance, holds L.A. open calls every Tuesday and Thursday from 3 p.m. to 4 p.m.
Talent and modeling agencies like those quoted above are reputable professional sources and perfectly viable for an aspiring model. Sadly, though, that's not always the case. Models can be a particularly vulnerable talent, considering they're not bolstered by the same heft of unions like SAG-AFTRA and Equity. It's an industry notorious for taking advantage of young, inexperienced models, so watch out for con artists.
"Bait and switch is a common technique used by scam artists," casting director and Backstage Expert Lana Veenker says. You may be promised one thing from an ad or open call, but when you show up to the proposed talent agency, "no one seems interested in your background or skills (or alternatively, they rave about how amazing you are without knowing much about you). Their true goal, you discover, is to sign you up for expensive 'talent competitions,' classes, or photo packages. They use the lure of fame and fortune to cloud your judgment and get you to open your pocketbook."
It's a dangerous and sad truth across both the modeling and acting industries that everyone should be prepared to avoid. Below, Veenker breaks down five specific ways to recognize a scam for Backstage.
There's no harm in someone teaching acting classes or selling headshots as long as that's what he or she is advertising. If you thought you were going to an audition or a meeting to discuss representation but the conversation is all about you buying something, that's a bait and switch!

Some casting calls may be "no experience necessary," but they should be exactly that: a casting call. You come in, fill out some paperwork, get your photo taken, and are perhaps recorded on video. They'll call if they decide to hire you. No one tries to sell you anything, and there's no fee to audition.

Reputable model and talent agencies are highly selective. If you show up and they're immediately willing to sign you regardless of your experience or suitability, question their motives—especially if they ask for money.

Bona fide agencies don't require you to take their classes or use their photographer. They may provide a list of recommended coaches or photographers in your area, but they shouldn't pressure you to use a specific one or try to sell you something in their agency agreement.

Legitimate agents make a commission off the gigs they find for you. If they engage in hard-sell techniques for classes, photos, contests, or representation, beware. That's how they're making their money, not by finding you work.
What are some agencies or management companies I should know in L.A.?

Are you new to L.A.'s modeling scene and don't quite know where to start? As we said before, one of the first things to do in that case is to educate yourself. What's the industry look like? Who are the major players? What are the agencies you should be striving for? Below, Backstage staff writer Casey Mink breaks down seven of the city's modeling agencies that should be on your radar as an aspiring talent.