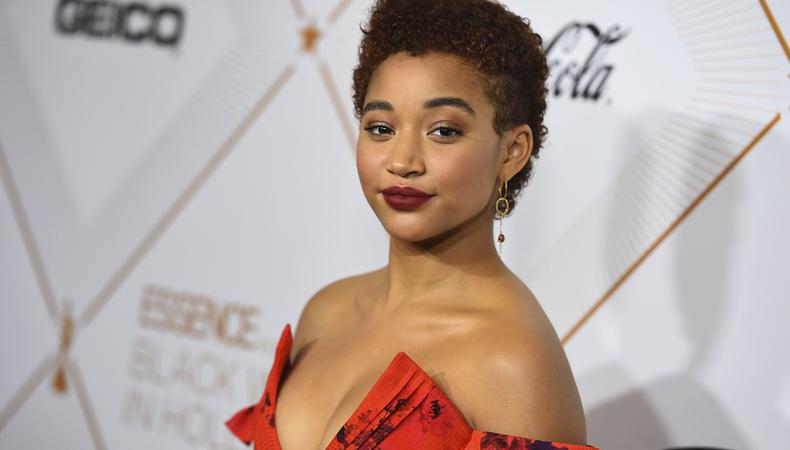 Greenlit means a project is officially a go, so all you have to do is follow these leads to stay up to date. You never know where you'll find an opportunity to land an audition!
"Dear Evan Hansen"
They have been found: more cast members of the upcoming film adaptation of "Dear Evan Hansen," that is. Amandla Stenberg ("The Hate U Give"), Colton Ryan ("Dear Evan Hansen" on Broadway), and Nik Dodani ("Atypical") have joined the Universal Studios project in the roles of Alana, Connor, and Jared, respectively. As previously reported, "Booksmart" star Kaitlyn Dever is expected to play Zoe Murphy opposite original Broadway cast star Ben Platt. Steven Levenson, who wrote the book for the stage musical, wrote the script with Stephen Chbosky directing. The film has three major roles yet to be cast, and there are big film stars circling for the roles of the Heidi Hansen and Cynthia Murphy. Stage and screen casting team Telsey + Company will likely be putting the final touches on their cast soon.
"Scream"
If you are a fan of classic scary movies, you're in luck: Melissa Barrera ("Vida," "In the Heights") and Jenny Ortega ("You," "Jane the Virgin") have booked key roles in the upcoming Spyglass Media Group and Paramount Pictures "Scream" reboot. The pair joins Courteney Cox and David Arquette, who will be reprising their franchise roles as Gale Weathers and Dewey Riley, respectively. As previously reported, original star Neve Campbell is also in talks to join. "Ready or Not" directors Matt Bettinelli-Olpin and Tyler Gillett will helm from a screenplay by James Vanderbilt ("Murder Mystery," "Zodiac") and Guy Busick ("Ready or Not"). Production is scheduled to take place in Wilmington, North Carolina. Rich Delia is the film's casting director.
Amazon Studios Untitled Heist Film
Daniel Dae Kim and Randall Park are teaming up to take on the ultimate heist as the duo will star in a currently untitled film written by screenwriter Young Il Kim ("Billions"). Plot details are currently being kept secret, but according to Deadline, the film will be loosely focused on a reunion of high school friends who come together for a heist. No further casting has been announced, but the ensemble will be made up primarily of Asian American actors led by Kim and Park. A director has yet to be named.
"Dead Ringers"
Rachel Weisz is picking up her first major television role with Annapurna's "Dead Ringers," a reimagining of the David Cronenberg cult classic film. Amazon has given a straight-to-series order to the project, which Weisz will star in and executive produce. (Weisz also reportedly pitched the idea.) The series adaptation will be gender-swapped, with Weisz play the Mantle twins, two OBGYNs on a mission to change the way women birth. "Normal People" lead writer Alice Birch will write and the staffing of a virtual writers' room is reportedly underway. No casting director has been set yet, but keep an eye on "Normal People" CDs Louise Kiely and Karen Scully if Birch is looking to re-collaborate at a new streamer. Read from Kiely about how to calm your audition nerves!
"A Suspense Novelist's Trail of Deceptions"
Also in the works at Annapurna, the studio has teamed with "Zola" writer-director Janicza Bravo to write and helm a series adaptation of Ian Parker's New Yorker article "A Suspense Novelist's Trail of Deceptions" with Jake Gyllenhaal attached to star. Told through an unreliable narrator, the series follows a writer (originally "The Woman in the Window" author Dan Mallory in the article) and the lies he tells to prey on people's sympathy, including fake brain tumors, family deaths, and double doctorates. Bravo, who will co-write the pilot with Brian Savelson, most recently worked with casting directors Kim Coleman and Kristin Wollett for the critically acclaimed "Zola" so keep an eye out on the duo for a possible re-team.
"The Essex Serpent"
Keira Knightley is back to a familiar genre: the period drama. The actor will star in an Apple TV+ adaptation of the Sarah Perry novel "The Essex Serpent." Directed by "Dark River" helmer Clio Barnard and adapted by Anna Symon ("Mrs. Wilson"), the story follows the newly widowed Cora who relocates from Victorian London to a small village in Essex, intrigued by a local superstition that a mythical creature has returned to the area. This is the latest project on Apple TV+'s slate to emerge from the U.K., following "Slow Horses" and "Suspicion." A production timeline has not yet been announced.
"Moonbase 8"
Showtime's next comedy series is out of this world: the cabler has reportedly picked up the half-hour series "Moonbase 8," starring Fred Armisen, John C. Reilly, and Tim Heidecker. The workplace comedy will follow three subpar astronauts living at NASA's Moon Base Simulator in the hopes of being chosen for a lunar expedition. Created, written, and executive produced by the Armisen, Reilly, Heidecker, and "Baskets" co-creator Jonathan Krisel, the series has been in the works since 2018 at A24. The launch of the six-episode first season is expected for the fall. Amey René is the series casting director.
Looking for remote work? Backstage has got you covered! Click here for auditions you can do from home!