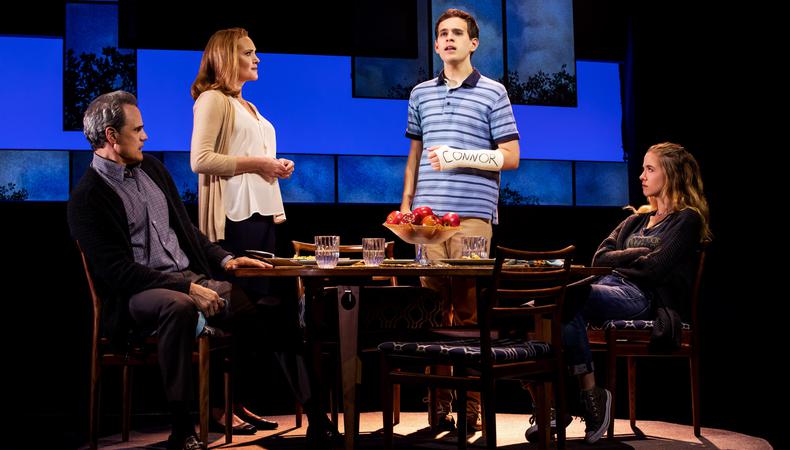 Welcome to Rumorville! Here you can learn about casting news that's about to break in Hollywood. These speculations might be only rumors, but that doesn't mean you can't follow the trail all the way to the audition room.
"Dear Evan Hansen"
The cast of the upcoming movie-musical adaptation will be found, and Universal Pictures is closer to doing just that. "Booksmart" star Kaitlyn Dever is reportedly in talks to play the female lead role (Zoe Murphy) in the upcoming adaptation of the award-winning Broadway musical. Original star Ben Platt is also expected to reprise his stage role as the eponymous Evan Hansen. Stephen Chbosky will direct from a book by Steven Levenson, who also wrote the book for the stage show. The feature still has a couple of other key roles to fill before production begins, but it is in more than capable hands with stage and screen casting team Telsey + Company.
"All Night Long"
Hello, it's a new movie-musical Disney's looking for. Reported first by Variety, Walt Disney Studios is developing an original movie musical based on the songs of Lionel Richie. Currently titled "All Night Long," the new project will use some of Richie's four Grammy Award-garnering greatest hits in a live-action project. According to Variety's sources, the project is in the early stages of development, but Pete Chiarelli ("Crazy Rich Asians," "The Proposal") is working on the script currently. Neither Disney nor Richie is speaking on the film at this time, so any details on a director, star, or even a plot will have to wait.
"All Boys Aren't Blue"
A recent bestselling memoir is being brought to life with some help by Gabrielle Union. The multihyphenate has optioned the television rights to journalist and LGBTQ+ activist George M. Johnson's "All Boys Aren't Blue" to develop as a series with Sony Pictures TV. "All Boys Aren't Blue" was published by Macmillan back and April and explores Johnson's childhood through college years and what it's like to grow up Black and queer in America. The option is part of a first-look deal between Sony and Union's I'll Have Another Productions banner, which is currently in development on several series set at HBO Max, Apple, and Quibi, among others.
"Promised Neverland"
The hit Japanese manga "Promised Neverland" is reportedly being adapted into a live-action television series at Amazon. The English-language project comes from Masi Oka ("Heroes") and Rodney Rothman ("Spider-Man: Into The Spiderverse") with Rothman set to direct and executive produce. "Spider-Man: Into the Spiderverse" scribe Meghan Malloy is also set to write the pilot. The original manga (and presumably, the series, as well) follows a group of the smartest kids at a seemingly idyllic orphanage who uncovers its dark truth when they break a rule to never leave the orphanage grounds. This will be the latest Japanese adaptation developed by Oka, who also produced an adaptation of the anime series "Death Note" for Netflix.
Looking for remote work? Backstage has got you covered! Click here for auditions you can do from home!