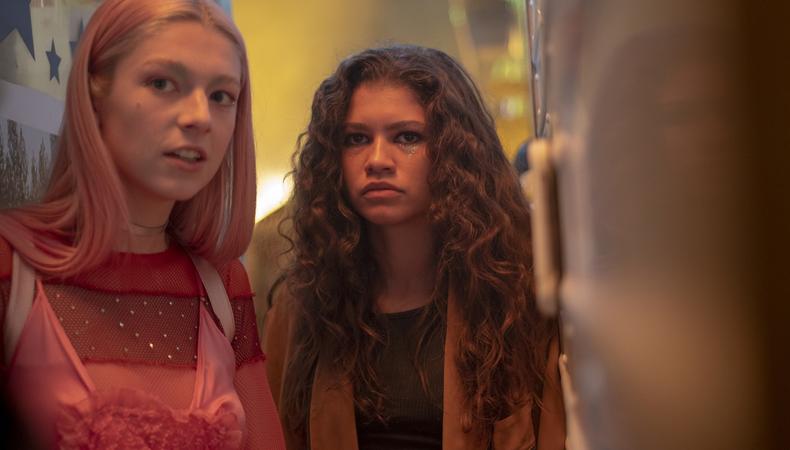 For those who just can't get enough of HBO's hit show "Euphoria," we've got good news for you. According to Entertainment Weekly, HBO has officially renewed the series for a third season. While we have no news on when casting for Season 3 of "Euphoria" will officially begin, we do have hope that notices will come our way. When production was working on Season 2, "Euphoria" cast with us for several roles. In the meantime, if you want to join a project like "Euphoria," we've got you covered. You can audition today for these similar dramas looking for talent.
"Blue Converse"
This short film tells the story of two boys who grow up together but start to go down different paths in adulthood. The production is seeking two males, aged 5–8, to play the young version of the leads, and two males, 12–15, to play their older selves. Rehearsals and filming will take place in the summer of 2022 in the Chicagoland area. Pay is $200 with travel and meals provided.
Want this gig? Apply here.
"Rolling Sound"
This student thesis feature film is casting female talent, aged 18–35, and male talent, aged 20–50. The romantic comedy is about a young couple that reaches a dead end in their relationship after one of them gets a job behind-the-scenes of an adult film company. Rehearsal and shoot dates are TBD but will take place in Philadelphia. Pay is deferred.
Want this gig? Apply here.
"Beautiful Boy"
"Beautiful Boy" is a short film that explores body image and eating habits through the eyes of two teens, Moe and Aubrey. The project is casting talent for several roles. Shooting takes place April 16–24 in San Francisco, California. This is an unpaid gig.
Want this gig? Apply here.
"Stone and Water"
"Stone and Water" is currently casting. This short film is about two brothers who drive up to the Scottish Highlands together. Production is looking for non-binary male talent, aged 22–26, to play John; and male talent, aged 20–24, to play Matty. The film shoots between May 9–22. Rehearsals will happen in April in Central London. Pay is a $500 stipend.
Want this gig? Apply here.
"Salma's Season"
A new TV series needs talent for several roles. "Salma's Season" is about an Australian wife and mother who decides to chase her dream of playing at the Australian Open. Production wants South Asian/Indian female talent, aged 40–50, to play Salma; Southeast Asian female talent, aged 33–46, to play Salma's friend; and more. Shooting takes place in June/July in Melbourne, Australia. Pay is TBD.
Want this gig? Apply here.
Looking for remote work? Backstage has got you covered! Click here for auditions you can do from home!