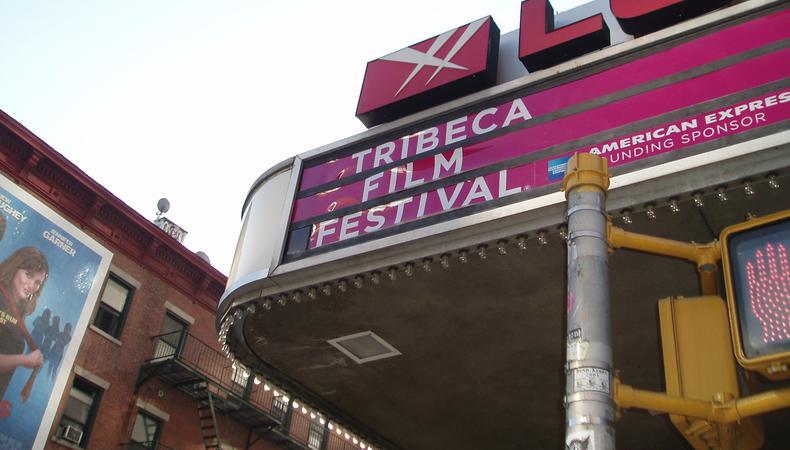 Backstage has partnered with the Tribeca Film Festival to showcase the work and advice of those working in film today. For the festival's 20th anniversary, Backstage is highlighting 20 filmmakers chosen for the 2021 festival to share their process and experience casting on Backstage and making their films.
It's hard to make a film without actors, but as a filmmaker, you might not know where to start. There's a reason casting directors exist, but with indie filmmaking, you might not have a budget to hire a casting professional. You don't have to start from nowhere, resources like Backstage and your personal networks can help you populate your films, and this year's Tribeca filmmakers share their methods so you can find some inspiration on where to start.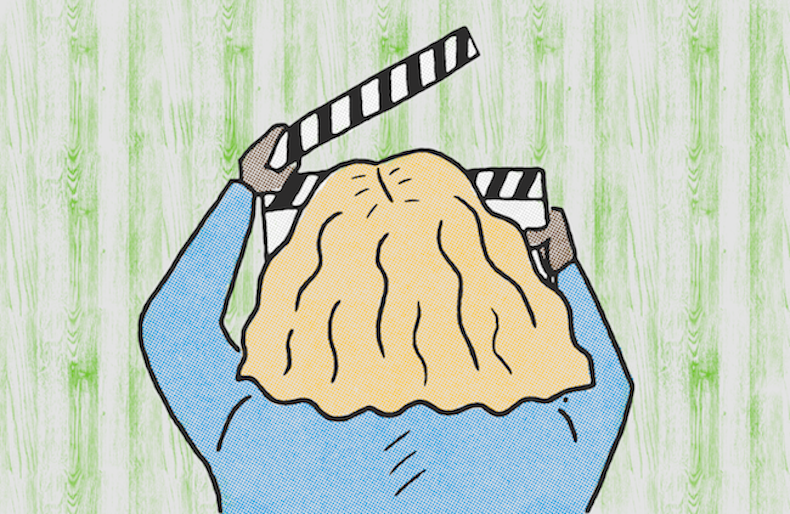 How to Make an Indie Film
Using Backstage has been one of the most helpful tools in casting for my projects. I've used a casting director to help in managing the Backstage casting call and running auditions, but also have worked to cast my film by putting up a posting myself. Both methods have proven successful as the talent Backstage has is really diverse in ranging from real people casting to SAG actors who you've seen on some of your favorite TV shows. Finding people on Instagram is also a method that has worked well with casting specifically for my music video projects. If you are an actor, dancer, or entertainer, I recommend using hashtags with your city in them so people in your area can better find you for casting and scouting. —Susan O'Brien, "RESIST: The Resistance Revival Chorus"
We needed a wide variety of characters, more than 26 cast members. We knew we needed a casting director who has access to a better and wider range of actors. Luckily one of the producers knew a casting director, Patricia Yeazell, and used Backstage to cast additional background beyond the 26 speaking roles. —Tsubasa Matsumoto, "Prelude"
Much of the film was cast through personal referrals or actors we have previously worked with whom we felt were a strong fit. For the role of Rylie, and initially Delilah, we put out several rounds of casting calls exclusively on Backstage. We had great success there and found our lead Malin Barr through one of the early rounds on Backstage. —Dan Kennedy, producer, "Honeydew"
Everything To Know About Tribeca Film Festival
One of, if not my favorite part of being a director is the casting process and working with actors. For "Esther In Wonderland," I cast both trained actors and non-actors. To achieve utmost authenticity, I worked with real-life breakdancer Martha (who I ultimately cast as Dream) and my choreographer Yansen, to put together the all-female breakdance crew for my film. Finding Esther was quite the challenge and took a very long time. I met with numerous girls that had been referred through word-of-mouth or which had come to me through Backstage. In the end, I was introduced to Naian (my lead actor) through a former producer. —Stephanie Bollag, "Esther In Wonderland"
The casting of "Leylak" was one of the most important steps that was going to determine whether making this film was possible or not. We really wanted to shoot it during the pandemic to capture the true zeitgeist of our film, but we knew we wouldn't be able to fly anyone from Turkey to the USA since our characters were Turkish immigrants living in New York. We decided to look for local alternatives. We used Backstage to give us some hope to find our lead actress and we found Isabella Haddock, an American-Turkish actress born in New Zealand and living in New Jersey, literally within our first few minutes of research. Being able to see her headshots and her previous work gave us a clue about her talent. However, we wanted to make sure she was the right fit and decided to ask her to send us an audition tape. A day later, her mother, Beyza Haddock, sent us her daughter's audition tapes. We believe that casting a movie properly is equally as important as writing and directing it. If your casting is not done at the highest level and true to your story, the story won't be told properly. Backstage allowed us to filter our search for the actress that was right for the role. We were able to find a 12-year-old female who was able to speak both Turkish and English. —Scott Aharoni, "Leylak"
"We've used Backstage for every project we've ever made. Backstage as a resource has been invaluable to us as well as the independent filmmaker scene as a whole. It has allowed us access to great talent from a huge pool of diverse voices."
At one point in our casting process, we were having a hard time filling out some of the supporting roles. We needed actors to play the two Indian mom roles and didn't have a massive selection of people we knew. We had sent the script out to a few people and while we were waiting to hear back, we discussed using Backstage to potentially meet new actors we didn't know personally. We didn't have a budget for a casting director on this film so Backstage would have been our only option. Ultimately we ended up getting a yes from both our top options. —Karan Soni, "7 Days"
The range of performers we were connected to within minutes was pretty unbelievable. We cast something like 40 actors (background and speaking roles) based on audition tapes alone, and because of the number of actors submitting, we had no doubt right from the beginning that we would find exactly the performers we needed. —Miles Blim, "Viral"
We've used Backstage for every project we've ever made. Backstage as a resource has been invaluable to us as well as the independent filmmaker scene as a whole. It has allowed us access to great talent from a huge pool of diverse voices. More specifically, for "Molly Robber," it was extremely important for us to audition a wide pool of child actors since in our experience, child actors are the hardest to cast. Luckily we found Elim Uraimov just in the nick of time! He's hilarious, talented, and one of the hardest working people we've ever met. He helps carry the film and we wouldn't have discovered him if it wasn't for the resources provided by Backstage. —Austin Hall and Zach Visvikis, "Molly Robber"
Want to hear more from the best creators in film, TV, and theater? Get it right here!