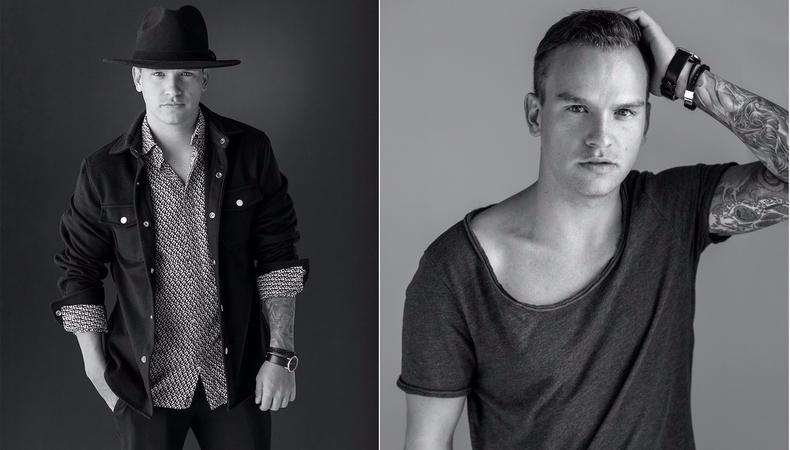 Marvel Studios 3D, digital, and visual effects (VFX) Alejandro Robledo Mejia had a big year in 2021. His animations and visual effects appeared on "Loki," and "Shang-Chi and the Legend of the Ten Rings," proving that Mejia is a name that all VFX artists should remember.
We asked Mejia to share inside tips of the trade so aspiring VFX artists can learn from the very best. Mejia discusses his ongoing collaboration with Marvel Studios and how his work led him to the new world of non-fungible tokens (NFTs).
VFX is world-building on film.
According to Mejia, VFX is important for the industry, because it's "the development of effects that don't exist." "My understanding of physical simulations—such as liquid, a fire explosion, and the physical properties of such effects—pushes the opportunity to go beyond that and experiment [with] things that don't necessarily exist. And those are what make captivating VFX in films," he says. "You can always go and film fire; you can always go and take some shots of the ocean. But usually what I do is kind of think about how we could potentially manipulate [the visuals] to showcase something that's supernatural or [that] we couldn't actually capture on camera."
NFTs are giving VFX even more value.
"NFTs are one of my future goals; [it's] where I want to take my business and my work and my art. It's an area that allows art that is digital to have value," he says. "I feel like it's always been extremely undervalued, because there's really no tangible way of giving it a set number like there is with traditional painting. Traditional masters are recognized as [people] who owned their craft and [were] able to develop things that, if we were to sit down, it would take us years to get to that level of expertise and mastery. So it's something that really speaks to me, because you're able to create your own personal art and collaborate with all your people. It's just the next level of personal achievement."
VFX artists have one primary task.
Mejia tells us that when working on Marvel's last episode of "Loki" he had to incorporate a lot of ideas into his final product. "They [came] to me like, 'OK, for 'Loki,' we have the idea of creating this sort of plasma-ish liquid effect that would be able to morph and create different shapes and therefore tell a story. It must have rocks, and we gotta mix it.' " And my task is to hone them and create a creative solution that can hit as many of those notes [as possible] and still look aesthetically fun and cool. So that's kind of my job when it comes to focusing on the development of effects."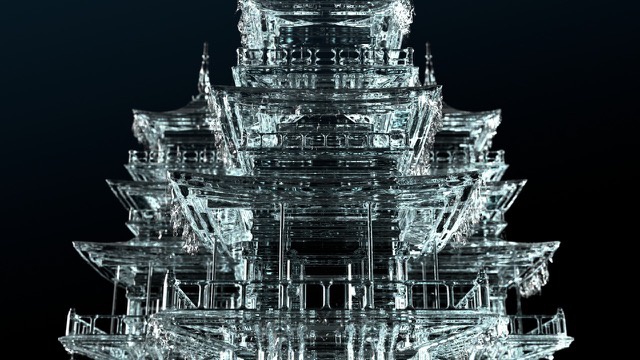 There's always room to play in the VFX profession.
"For 'Shang-Chi,' it was a little different. I was more involved in the design process with a company called Perception. And I worked with them from the start on developing the pitch deck of what the titles could look like. I can't speak to the specifics due to spoilers, since it just came out,ut it was almost like designing with liquid—creating liquid simulations. We wanted to demonstrate fighting as an art form, and the art form drives liquids that work with the composition of the frames and tell the story of the opening sequence of the films. It's cool, because in situations like this, you get to mix both design and effects," says Mejia.
A successful VFX artist needs this specific skill.
Mejia says it's important to be able to collaborate with multiple stakeholders when working on a project. "Sometimes, the directors in charge of the project don't know the tools to create it. So they look for people like me that have that combination of creative effects and design knowledge that can help them kind of run the division and present it and carry it through to the end," explains Mejia. "Another way it happens a lot is that the design has already been created. And then I come in and I execute. If they are really large projects, there's a lot of things going on, and it's not just me. So I'll help manage artists and help them communicate and teach them how to work on specific tasks to get the end goal accomplished. A huge thing about the effects world, honestly, is that it's [about] getting the job done."
Aspiring 3D, digital, and VFX artists should learn to combine these two elements of their craft.
"It's very important to understand the technical aspects of the job," says Mejia. "Coding is a little bit scary at first; then there's engineering to be understood behind coding, and that technical aspect of it can be a little menacing. But honestly, if one is able to separate their creative needs to understand the technicality, then their creative needs and their models are growing. And then you come back to having the ability to create that art. It's just so much more rewarding. My main advice is just: If that's the end goal, picture yourself where you want to be, close your eyes, and just keep going."
Looking for remote work? Backstage has got you covered! Click here for auditions you can do from home!