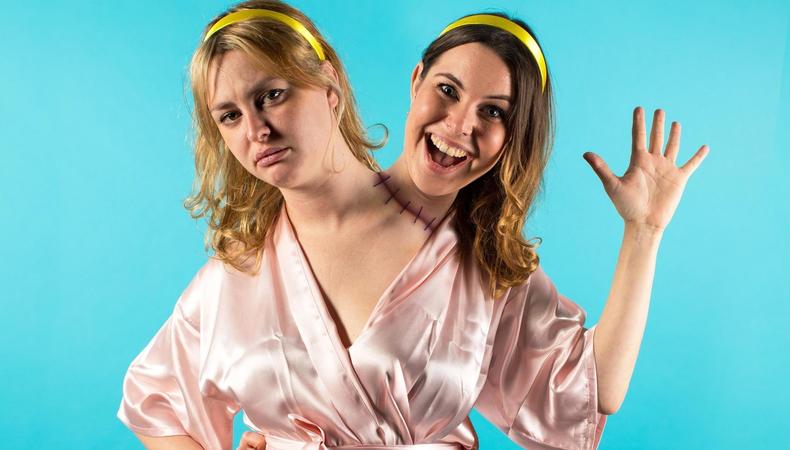 Welcome to Decoded, a series that deciphers different corners of the UK performance landscape. This week, Backstage examines the Edinburgh Festival Fringe. It's been going since 1947 and is now the world's largest arts festival. We look at why that is and how you can get involved.
Don't Say: "Och Aye the noo where's the Irn Bru and me Haggis?"
Do Say: "Provocative. Creative. I've just seen the future of theatre!"
What is it?
The Edinburgh Festival Fringe, to give it its full title, is the world's largest arts festival, where many an aspiring actor, comedian, and artist began their career. In 2018, it went on for 25 days and featured more than 55,000 performances of 3,548 different shows in 317 venues. This year, the plan is that it will run from 6–30 August but it's still unclear whether that'll be up in Scotland's capital or online only. Most performers will be hoping they'll be catching the train up north to enjoy one of the best, most vibrant, and creative three weeks of their lives. It's big, brash and you'll probably want to be part of it, so listen up.
Looking for your next TV role? Check out our UK castings
Why should I care?
What do Dudley Moore, Tom Stoppard, Emma Thompson, Steve Coogan, Flight of the Conchords, Alan Bennett, Tim Minchin, and Ricky Gervais have in common? They all had early breaks or performed early work at the Fringe. For most performers, it's a chance to try out new things, and those three August weeks really can change lives as agents, managers, and TV types stalk the streets looking for the next big thing.
Huge worldwide theatrical hits like Stomp and Jerry Springer: The Opera began life at Edinburgh. Names like Phoebe Waller-Bridge (their current Edinburgh Fringe Society President), Sacha Baron Cohen, and Russell Brand all made a splash early in their careers by showing work there. Edinburgh is a hothouse for next-generation talent and if you want to perform and meet like-minded people, you really want to book an August in Scotland into your diary.
Plus, there are a host of prizes given out during the Festival which can get an obscure production or performer noticed. The Edinburgh Comedy Awards, previously known as the Perrier Awards, are perhaps the most notable, recognising the most outstanding new or up-and-coming act at that year's Fringe. Comedy is by far the biggest section of the Fringe programme, so if your work in any way touches on that then Edinburgh is a must.
How do I get involved?
2021 may well be different, but in previous years if you're registered with the Fringe, have a show and a venue, you're in. The Edinburgh Fringe Society is there to run the Festival and support performers, but they don't decide who gets to perform. It's an open festival, so there are no auditions and no criteria for creativity – if you want to perform, Edinburgh will welcome you with open arms. Take a look at the society's website for details about registration and fees, but previously they cost £400 for a full run, down to £96 for a limited run.
That fee gets you the support of the Society and, crucially, a place in the hallowed Edinburgh Fringe programme, but it won't help you with getting a venue, further publicity costs, or even bed and board. Putting a show on at Edinburgh can be expensive, so that is definitely something to think about. Many people beg, borrow, or crowdfund their Edinburgh run, figuring the exposure Edinburgh can get you is worth the effort.
The society suggests looking at a previous year's programme to see which venues might be hosting which shows. Then you can judge if your show is a good fit and whether the venue you're approaching is the right one. When you register your show, the society is there to help – so ask questions and make friends. Email them on [email protected].
What else do I need to know?
Amid all this talk of fees and registrations, it's important to remember that you and your show are the important things here. Edinburgh is a great opportunity to network, meet new friends, and grab the chance to put yourself and your work in front of an eager, receptive audience. The Fringe is all about experimentation, creativity, and new acts ­– it's a space that allows performers to take an idea and run with it – so why not do just that?
More in our Decoded series: